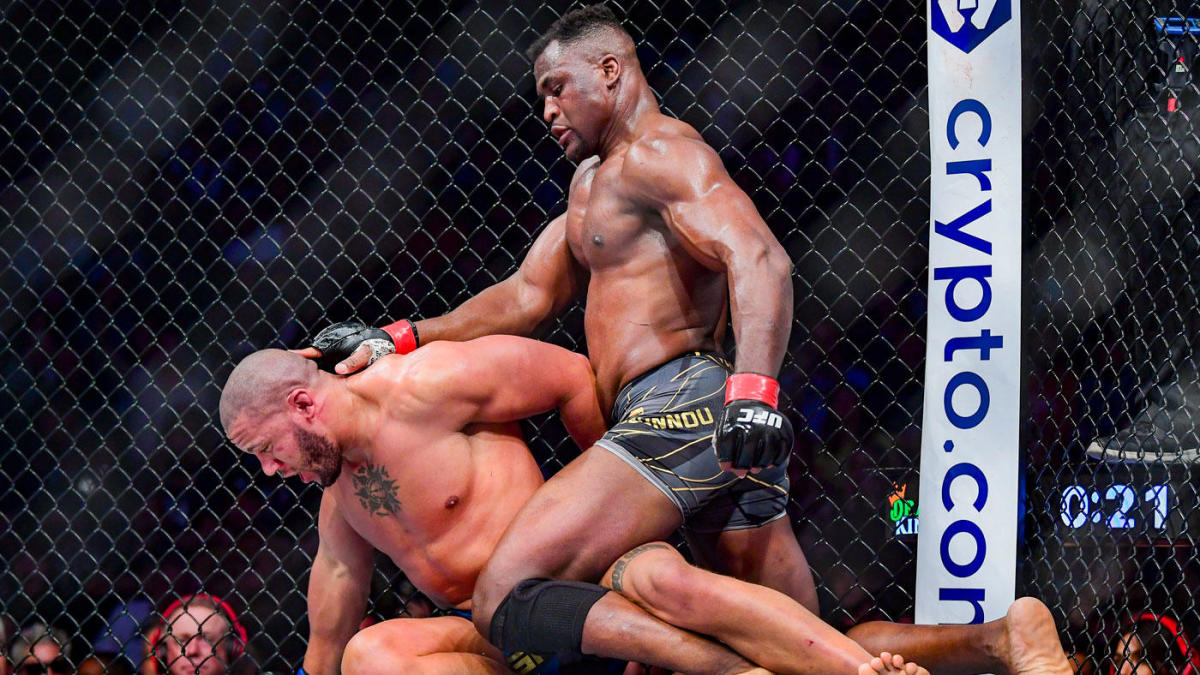 It has been almost exactly ten months since UFC heavyweight champion Francis Ngannou has competed in the cage. 
On that occasion, Ngannou used an unusually grappling-heavy strategy in handing a first professional defeat to Ciyrl Gane in their headline bout at UFC 270, winning a comprehensive five-round decision in a fight which had been promoted as being between the two best strikers in the heavyweight division.
Afterwards, though, Ngannou's strategy became a little clearer when he revealed the extent of the knee injury he was dealing with. Now as he continued his recovery from the ensuing surgery, the Cameroon native has detailed exactly what he was dealing with at a time when he said he felt like fate was conspiring against him.
"Everything was designed for me to fall and collapse — you know, not to come back. That was it," Ngannou said on his Road 2 Recovery web series, via MMA Fighting. "That was how it was designed. Like, 'OK, that's how it's going to be, let's go.'
"The injury happened on December 28, exactly three days after Christmas."
Per his coach Eric Nicksick, Ngannou was sparring with an opponent with whom he hadn't had much experience yet — and as Ngannou explained, it almost prompted the cancellation of the fight with Gane.
"We were sparring and I think he got overwhelmed," Ngannou stated. "He shot a takedown, and when I tried to turn around, I heard the crack on my knee. Right at that moment when you hear that on your knee, you know that something is happening. I was so warmed up that I couldn't feel it, exactly, but I knew something [was] going on. I was hoping that maybe it was just a bad feeling."
And while the ligament damage in his knee was severely limiting, pulling out of the fight, he said, simply wasn't an option.
"I was willing to do anything possible for me to heal a little bit," Ngannou said. "I wasn't expecting to [fully] heal up. I wasn't expecting some magical solution to resolve the injury, but I was just hoping to get a little bit better, as much as possible. Technically, I couldn't do anything. I wasn't allowed to do anything where I had to pivot with striking, or anything where I would have to take a chance."
Comments
comments