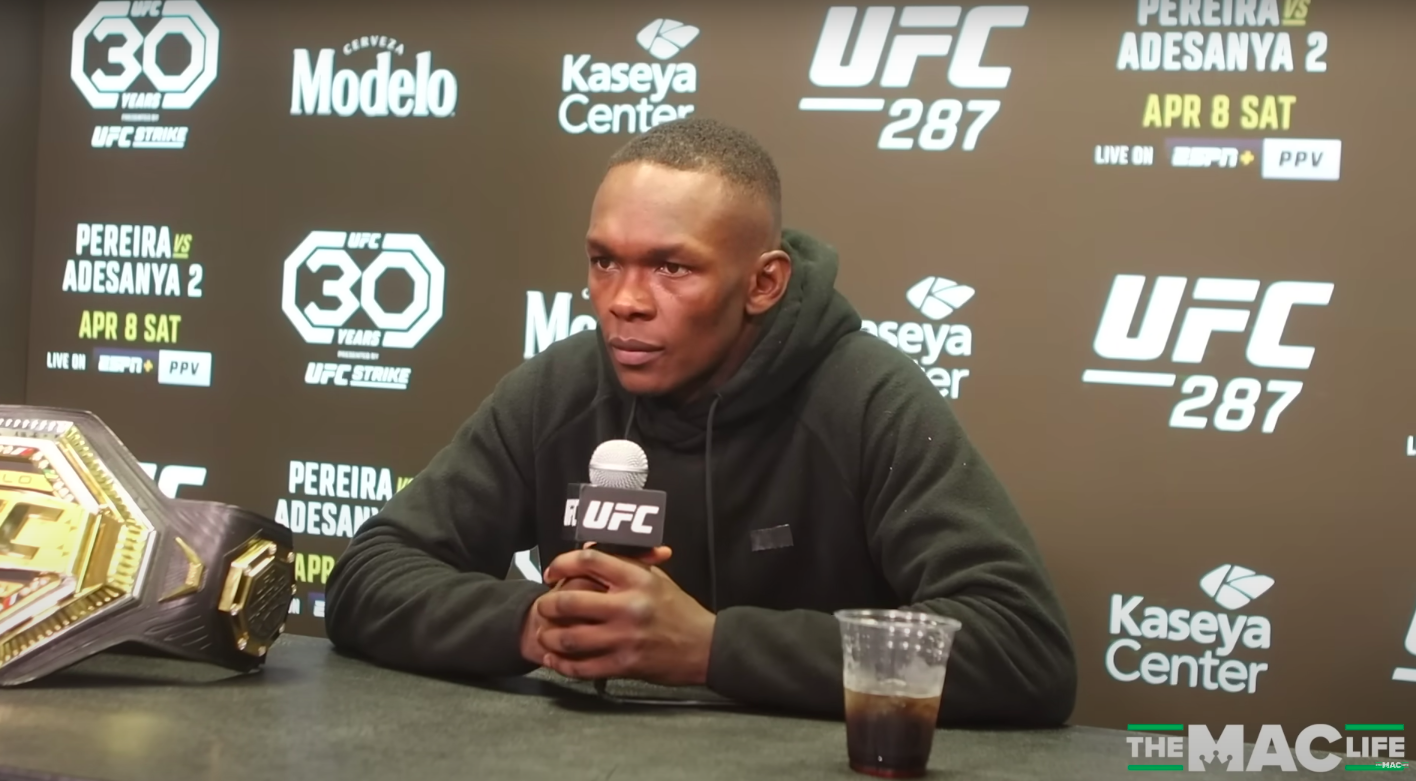 Last Saturday  was a satisfying night at the office for Israel Adesanya.
He regained the UFC middleweight title with what was one of the best finishes of his career against Alex Pereira, a man who had risen to become Adesanya's biggest rival across two separate codes of combat sports. Afterwards, 'The Last Stylebender' indicated that he felt that the rivalry between the pair was closed, for now at least — a an accord apparently struck with a showing of respect between the two standout middleweight fighters backstage in the minutes after the contest closed.
But if not Pereira, then who? South African 185-pound fighter Dricus Du Plessis has been making noise in the division, finishing both Derek Brunson and Darren Till in his past two outings as he rises up the ranks, and has suggested that he is the true African representative in the division — words which drew rebuke from Kamaru Usman, among others.
And while Adesanya says that he doesn't even want to give Du Plessis the satisfaction of mentioning his name, he admits that the thought of adding him to his list of knockout victims is an appealing one.
"I want to whoop his ass so bad," Adesanya said to the media, including The Mac Life, in the UFC 287 post-fight presser. "I want whoop his ass so bad. I want do it in South Africa, or Nigeria but he's got to do work, he's got to do something, show me something, so I can whoop that ass and I can show you history.
"I'll remind you, because you got to choose your words wisely when you speak on people that have come before you, people that paved the way for you. You gotta pick your words wisely. You wanna try and be a big boy? I want be with the big boys. Go choose your words wisely, but I don't want give him no clout.
"But if he does work and, and, I pray to God, he keeps winning, I will gladly drag his carcass across South Africa."
View this post on Instagram
Du Plessis, meanwhile, responded Monday on social media: "So you won't say my name, that's smart you better not. I don't need your airtime at all, I have my whole continent of AFRICA behind me. Go enjoy your very spectacular victory at home in New Zealand. UFC Africa is far from being done at least another year, I'll meet you on neutral ground this year and if you still feel so strongly after facing me and I take your belt home I'll give you another chance to come and try face me on MY HOME soil of Africa. We are Africa we fear nothing and certainly nobody."
Comments
comments