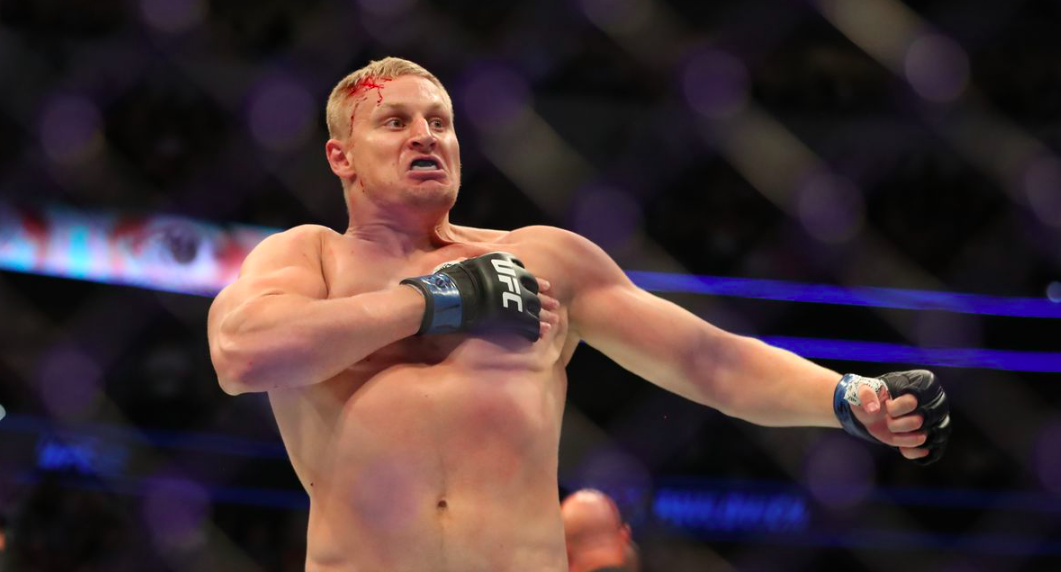 If you didn't know already, know you do. Sergei Pavlovich is a problem for anyone in the UFC's heavyweight fold.
The 30-year-old heavyweight scored his sixth win in the UFC's biggest division last Saturday night in Las Vegas when he ended Curtis Blaydes' night just over three minutes into the first round after landing a stinging series of blows which crumbled the perennial contender to the canvas. Remarkably, it was the sixth-successive first-round finish the Russian has scored in the UFC since he lost his UFC debut to Alistair Overeem all the way back in November 2018. Outside of Overeem, no-one has been able to last longer than four minutes and three seconds with him.
But with that latest win moving Pavlovich to 18-1 in his career, he said after the fight to reporters at the UFC Apex that he is now waiting for his opportunity at the gold belt currently held by Jon Jones.
"I'm not waiting to find somebody [who can challenge me]," Pavlovich said through his interpreter, as noted by MMA Fighting. "What I want is I want to get my belt,. I want to try and win this belt because this is a dream of mine from when I was a kid, and so I'm working really hard to get to that dream and get that belt."
He joins a very short list of fighters who have finished Blaydes: Francis Ngannou and Derrick Lewis. But while his power proved to be the difference-maker once again Pavlovich, who has a background in Greco-Roman wrestling, said that he was prepared to go anywhere Blaydes wanted in the scheduled 25-minute fight.
"To be honest, I was preparing for all five rounds, I thought the fight was going to all five rounds. But once I realised that I'm getting him, there was no reason for me to keep the fight going longer," he said.
"When we started the fight, I think he understood that the only way for him to take me down was to go down deep for the double-leg, and the way he's done that before, he's actually been sent to a knockout before, he's been knocked out that way. So he understood there was a lot of danger in that, and that's why the fight was the way that it was."
With a top-ranking in the heavyweight division assured, one suspects that the Russian will not be waiting too long for the world title opportunity he craves.
Comments
comments