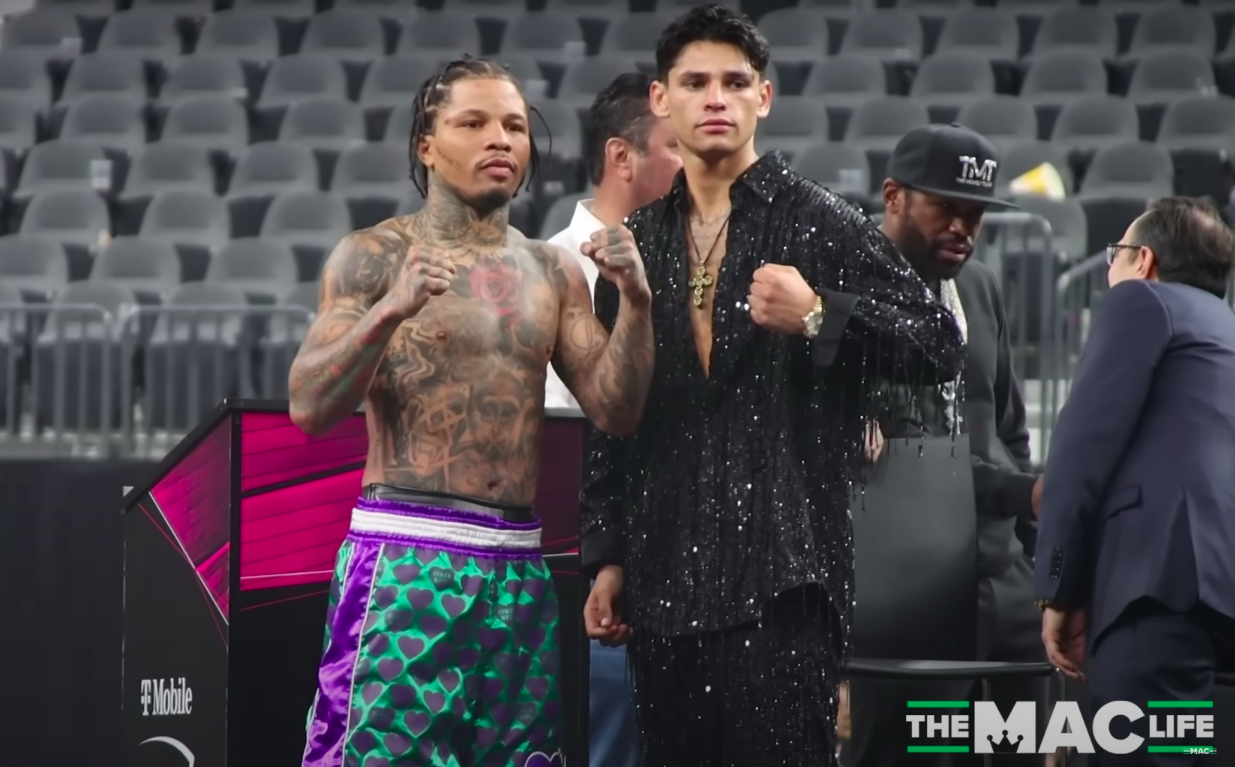 Gervonta Davis says that satisfaction of winning (and, of course, his own purse) is satisfaction enough after ending the unbeaten streak of Ryan Garcia in Las Vegas late on Saturday night. 
In what was at times a fractious lead-up to the the blockbuster showdown between two of the sport's biggest modern-day names, the struck what appeared to be an informal wager on social media which declared the winner would also receive the losers' paycheck following the fight: an arrangement which drew immediate condemnation from Conor McGregor on Twitter.
"Has any competing fighters bet their purse against each other and then followed thru?" McGregor tweeted. "We should stop doing this. Fighting is tough. It can go anyway. Luck plays a hell of a part. Don't be saying you are betting your fight purse against each other. Because it never happens. And it's stupid. Train hard. Fight hard. Earn your dough. And then enjoy it."
This tweet appeared to resonate with Garcia ahead of the fight. "Conor McGregor put it in perfect terms," he said in a pre-fight interview.  "This is stupid, man. That guy (Kai Cenat, who suggested the bet) pressured Gervonta into saying that. He was hyping him up on [Instagram] Live like the biggest hype man you could ever see."
Davis, though, indicated before the contest that he was keen to push through with the wager: "I'm serious, very serious. The same way we had to make this fight, sign it. Sign the contract," 'Tank' said to The Sporting News. "Because I want to take everything. I ain't leaving nothing. I want to take everything. I won't feel bad. I don't know about him, but I won't."
However, once the fight was over it appeared as though cooler heads had prevailed. A magnanimous Davis, clearly elated with his seventh-round TKO win, called Garcia the "best fighter" he'd ever shared the ring with, and said that he deserved his take-home pay.
"Nah, he can take the money," Davis said when probed by a reporter. You can see the full comments in the video above.
Comments
comments