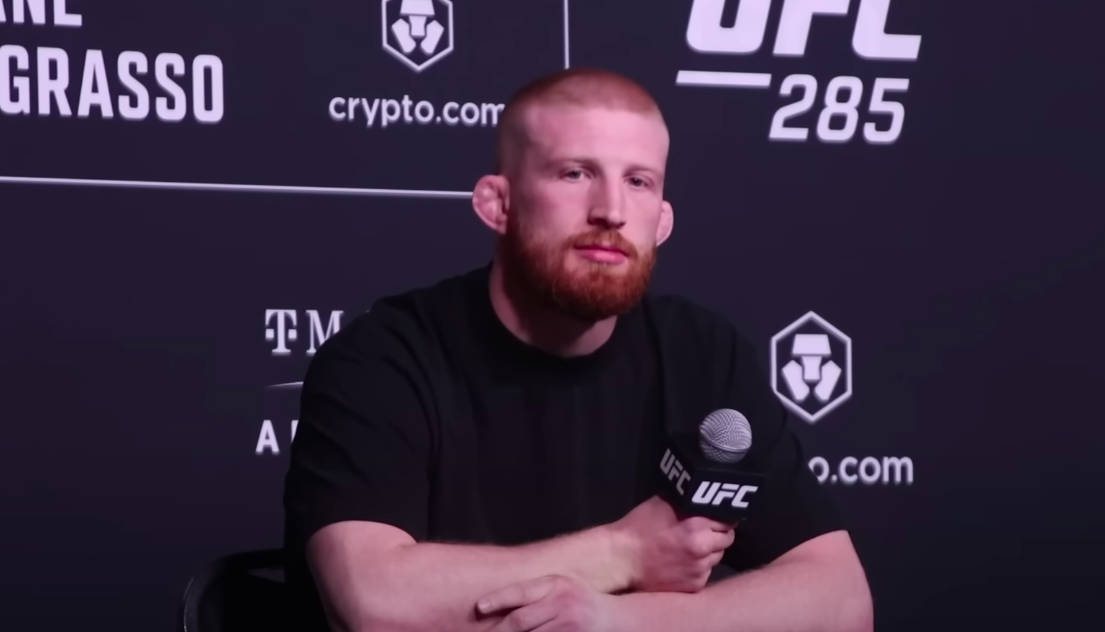 Every once in a while, the debut of a UFC fighter draws a lot of column inches in the combat sports press.
And this weekend at UFC 285, you can add Bo Nickal to that list of hugely-hyped UFC neophytes. Nickal, one of the most decorated collegiate wrestlers to ever step foot into the Octagon, will look to move to 4-0 in his still-developing mixed martial arts career when six-fight UFC alum (and fellow Dana White's Contender Series graduate) Jamie Pickett on the main card of the organisation's latest pay-per-view offering.
There are high expectations for Nickal, the three-time NCAA Division I national champion, and recipient of the Dan Hodge Trophy in 2019 for the United States' most outstanding collegiate wrestler — but as Nickal explained to the media, including TheMacLife, in Las Vegas this week, no one sets higher standards for his athletic achievements than Nickal himself.
"Regardless of what people think of me, I want to be the best," the 27-year-old said. "That just comes from me and my heart, and what I'm passionate about, so I feel pressure every single day when I go in the training room. I'm obviously training at American Top Team, sparring with really high-level guys, and I just feel like I want to get better and better and better, and keep improving, keep improving. So I'm nervous not only for a real fight, but I'm nervous in training because I just care about it so much and I put everything into this.
"Now, I get the opportunity to show what I've been working on and continue to get better."
His debut couldn't have come in a much more high profile event. He will share a pay-per-view main card with the returning Jon Jones, a fighter Nickal says has been an inspiration.
"Super motivating for me," he said of Jones, with whom he shared a brief grappling exhibition during a meeting backstage during fight week.
"I remember probably being in the fifth, sixth grade, watching UFC events and seeing Jon Jones dismantle people. So to be on the same card as him is a big honour. I'm very grateful for that opportunity. I think it's pretty cool."
–
Comments
comments