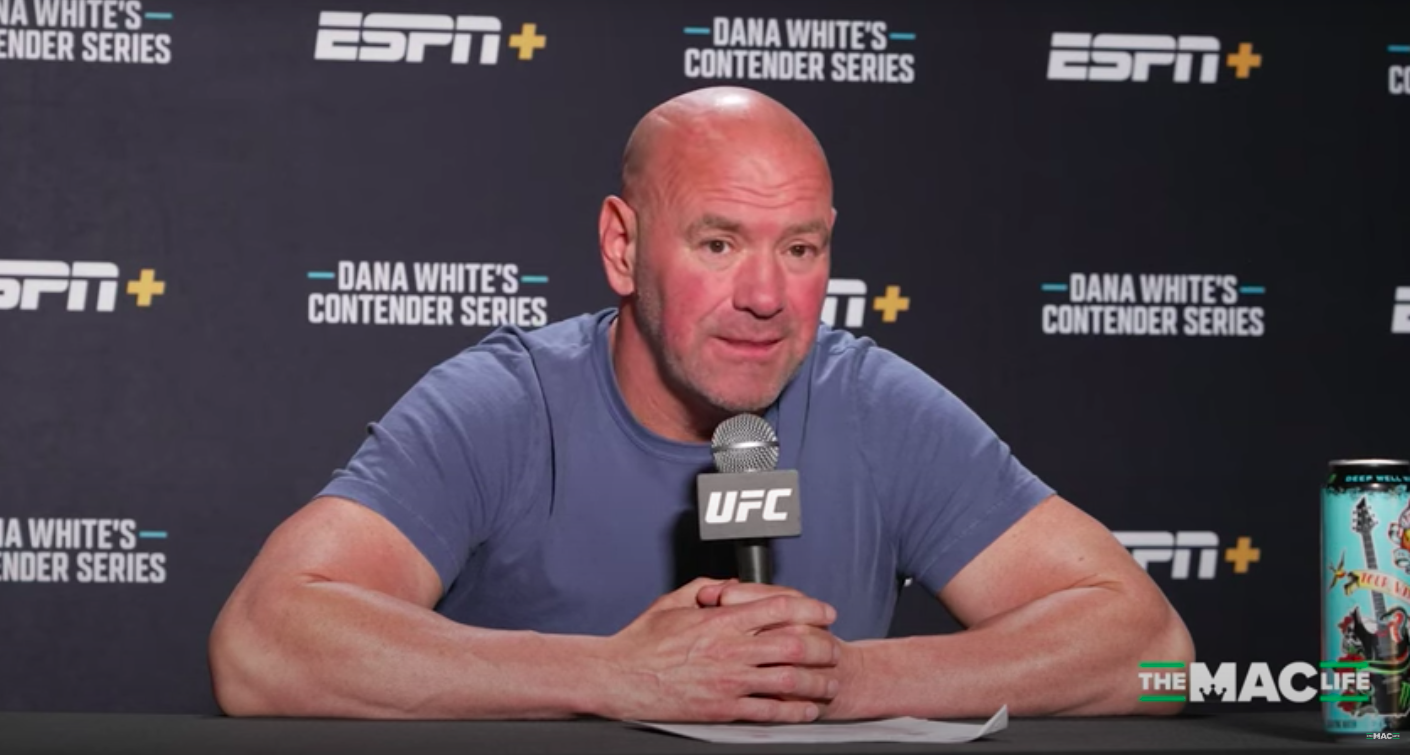 A quick glance at the numbers from UFC 293 shows one simple fact: the people love themselves some Sean Strickland.
The American fighter's unlikely (or so we thought) middleweight title win against Israel Adesanya in Australia last week showed just how much fight fans have jumped on the board the Strickland Express. His media appearances were very well attended, and he was received surprisingly well despite fighting, well, not a home-country opponent but a home-hemisphere opponent in Adesanya.
Even our own numbers at The Mac Life show a great deal of interest in Strickland, with our video content featuring him vastly outperforming anyone else last weekend — the former champion included.
And speaking to the media in Las Vegas on Tuesday after the latest Contender Series show, Dana White lifted the lid on some of the UFC's own metrics as it relates to his newly-crowned middleweight champion.
"It is what it is. We obviously put [Strickland] in that position, and he delivered and won the fight," White said, as noted by Middle Easy. "He's the champ now, so, you know what you're getting when you get him. This is no surprise, no shock, yeah good for him. You could tell that night, after that first round, he would go back to his corner and maybe listen to his corner for 15 seconds and that was it. He was up and ready to go, he felt he was gonna win that night.
"Let me tell you this. So on Instagram, I have 8.3 million followers. Me wrapping the belt on him, did 16 million views. 'DC' was telling me on the flight back he did interviews with him on his YouTube channel and it was the biggest he has ever done or something like that. If you saw, there was a lot of hype around Strickland early. He lost a couple, hype kind of died down, he came back and he won the world title, and people are fascinated again."
He added: "I don't know, I think people love an underdog. He was such a big underdog in that fight, he came out and won. People are like, 'Oh don't take away the fact that he that that Strickland won the fight.' Good for him. I love that sh*t, I love the support he's getting, it's great."
Comments
comments