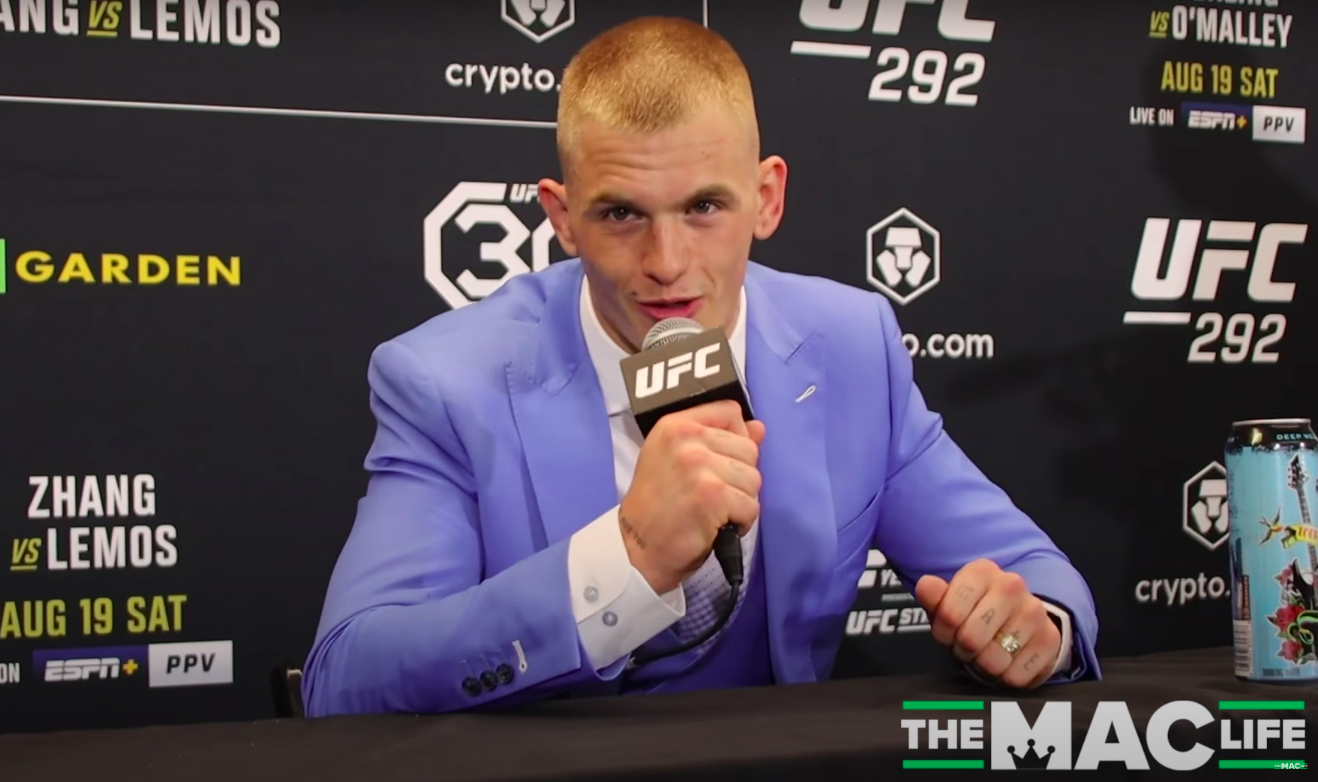 Not many people foresaw Sean Strickland's surprise title win against Israel Adesanya in Sydney, Australia this past weekend — and you can add Ian Machado Garry to that list.
The Dubliner, who is a perfect 6-0 in the UFC following his comprehensive shutout win against Neil Magny in Boston last month, had expected Adesanya to get the job done Down Under. Instead, after 25-minutes mostly dominated by Sean Strickland's relentless forward pressure, it was the American who had his hand raise to usher in a new era at 185-pounds.
And according to Machado Garry on The MMA Hour this week, Adesanya didn't look quite right in the cage.
"I feel like Izzy lost the fight more than Sean Strickland won the fight," Machado Garry told Ariel Helwani, via MMA Fighting. "I feel like there was a certain point in that fight where Izzy was afraid to lose more than he wanted to win. That is essentially meant that his efficiency, his output, his shot selection wasn't as elite as it normally is and it gave Sean Strickland the opportunity for his awkwardness to have success, his constant pressure to have success.
"I feel like if you run that fight back, there's no way Sean Strickland gets his hand raised again. That's my opinion, but at the end of the day, Sean Strickland got his hand raised and I can never shoot a man for reaching his dream."
Strickland won the fight after establishing his jab early and backing it up with crisp, straight punches — and perhaps more crucially, constantly staying in his opponent's face to prevent him from sniping from distance. It was an approach which appeared to stifle Adesanya's usually complex arsenal of strikes. But as far as Machado Garry is concerned, a rematch would have a different outcome.
"I feel like if Izzy had the output that he usually does or the efficiency that he usually does [he would have won]," he said. "I can't knock Sean for having a part of that awkwardness and that lack of efficiency from Izzy. Obviously his awkwardness played into the fight, but I just feel like Izzy wasn't picking the shots he normally would. I think if they run that back, Izzy dominates."
Comments
comments