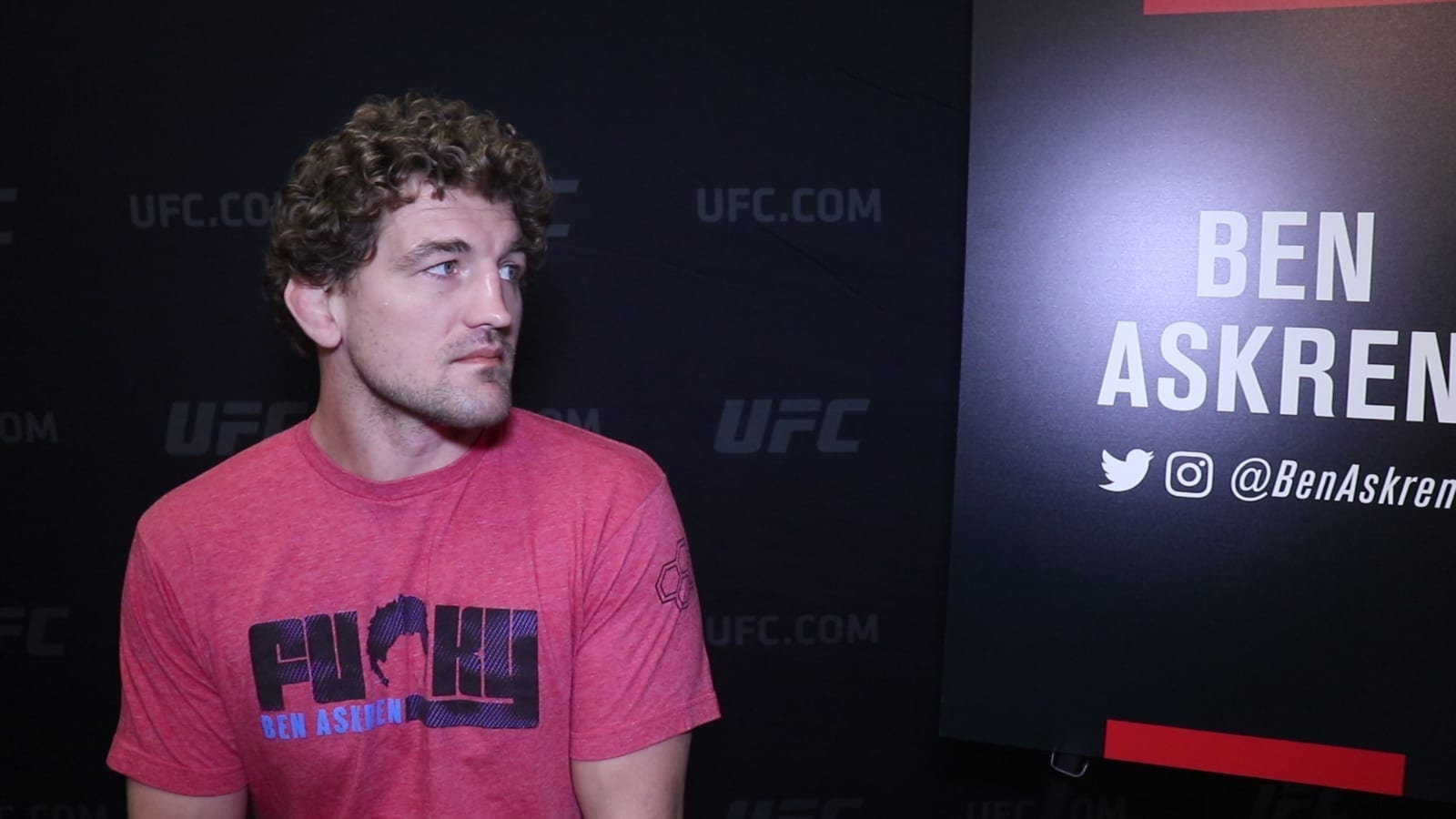 If Jorge Masvidal plans on bringing his 'three piece and a soda' into the Octagon this weekend at UFC 239, Ben Askren won't be biting.
Undefeated 170-pound contender Askren has enjoyed a near-perfect mixed martial arts career outside of the UFC, winning championships in both Bellator and Rizin, but with UFC gold his primary motivation nowadays Askren knows that he has to get past Masvidal this weekend in Las Vegas in order to achieve that.
And, as per comments he made to the media, he doesn't anticipate it being much of a challenge.
"Going in to the fight with Masvidal, I thought Till was going to win," Askren said of Masvidal's upset second-round knockout win against Darren Till in London last March. "Masvidal was already making excuses so I didn't really think it was a good possibility of me fighting Masvidal but then when he won, they started looking around at opponents for me and 'Wonderboy' (Stephen Thompson) lost and Masvidal was the one that made the most sense.
"I just had to goad him into saying yes, which I did, and here we are."
Here we are indeed. Askren made his first UFC appearance two weeks before Masvidal's stunning one-shot KO of England's Till where he defeated Robbie Lawler by controversial submission, just minutes after he was picked up and slammed to the canvas by the former welterweight champion. With the Till bout dead in the water, Askren turned his thoughts to Masvidal — and he likes what he sees.
"I think it's pretty easy [to beat Masvidal]," Askren said. "He's simple right? He's got good hands but his wrestling's not great. His jiu-jitsu's not great. His strength is not great. His cardio's not great. So when you break it down like that, it becomes pretty simple."
View this post on Instagram
So what does a win against Masvidal do for Askren? The one thing he is sure of is that it will open further athletic doors for him be it a title shot, or another big name fight — maybe even Nate Diaz.
"When it gets down to it, I know Nate Diaz said he's not a 155 pounder anymore or whatever bullshit he says but at the end of the day, Nate Diaz is 1-3 at 170 [pounds]. Nate Diaz is a terrible 170-pounder and that's all there is to it. Anthony (Pettis) vs. Nate is going to be fun. I think Anthony is going to kick Nate's ass and I don't know that will really affect me that much.
"He is not a threat in the slightest bit to the welterweight division. I think we're getting down to the point where he's just delusional."
Comments
comments