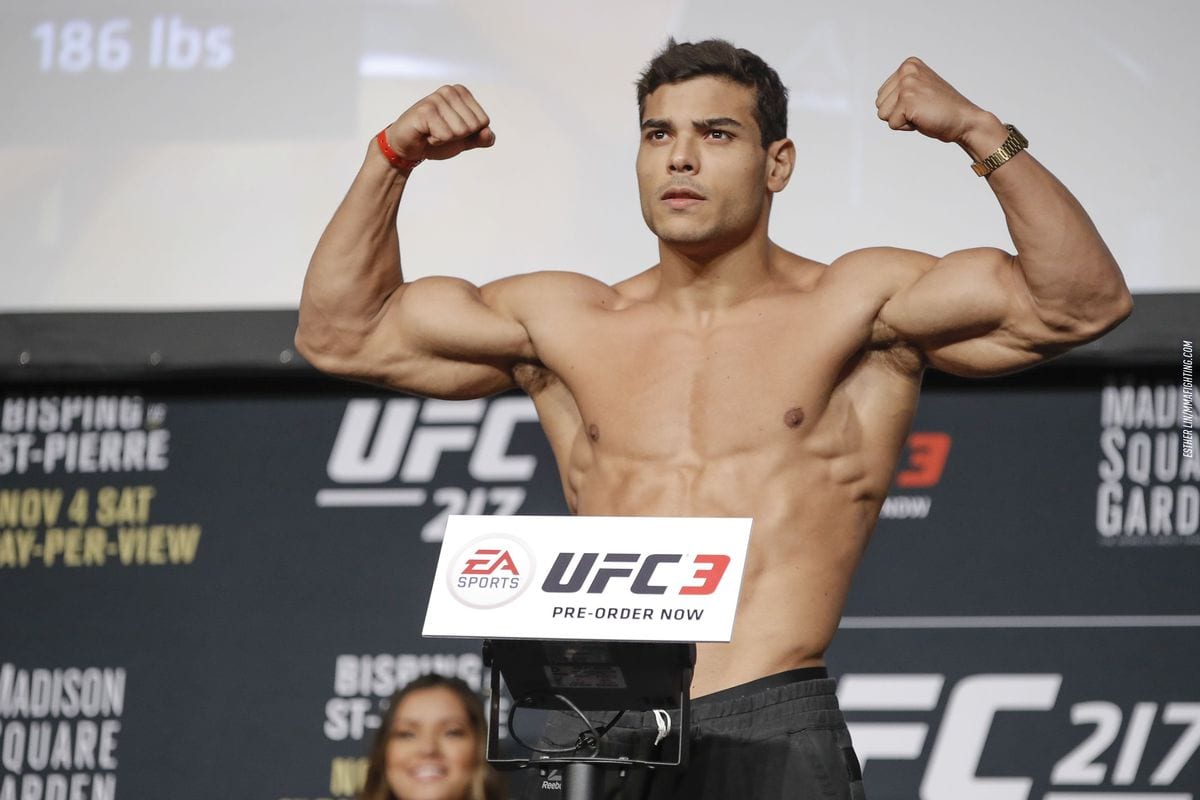 After an entraining middleweight light heavyweight main event bout against Marvin Vettori last weekend, Paulo Costa says that he is disappointed in his performance but suggests that he did about enough to come away with the win. 
Costa was defeated on the scorecards after five rounds of action in a fight which was not without its drama in the build-up, as Costa mandated that the fight be changed to 205-pounds after admitting two days before weigh-ins that he wouldn't come close to the middleweight limit.
Vettori was angered but agreeable, and suggested that there were no real hard feeling in the aftermath. Costa, though, wrote in a post-fight statement on Instagram that he thinks he did enough to get the nod on the scorecards but was disappointed that the knockout he was searching for never came.
View this post on Instagram
"Thank you Lord, thank you all for your support," the Brazilian wrote on social media, via translation. "I think I caused more damage to my opponent and for that reason I should have won, but in order to leave no doubt, I had to get the knockout. Despite this, I didn't do enough to feel like a winner, I'm very critical of myself because I know my potential. I'll make sure I don't leave it to the judges next time. I will correct what you need and continue to be aggressive and forceful. God be praised always, amen."
Costa's mishaps on the scales caused some anger from UFC president Dana White too who spoke in the aftermath of the fight to say that Costa must now exclusively compete at light heavyweight, and that his days at 185-pounds are over — much as he did with the likes of Kelvin Gastelum and several others following similar weigh-in mishaps.
Comments
comments