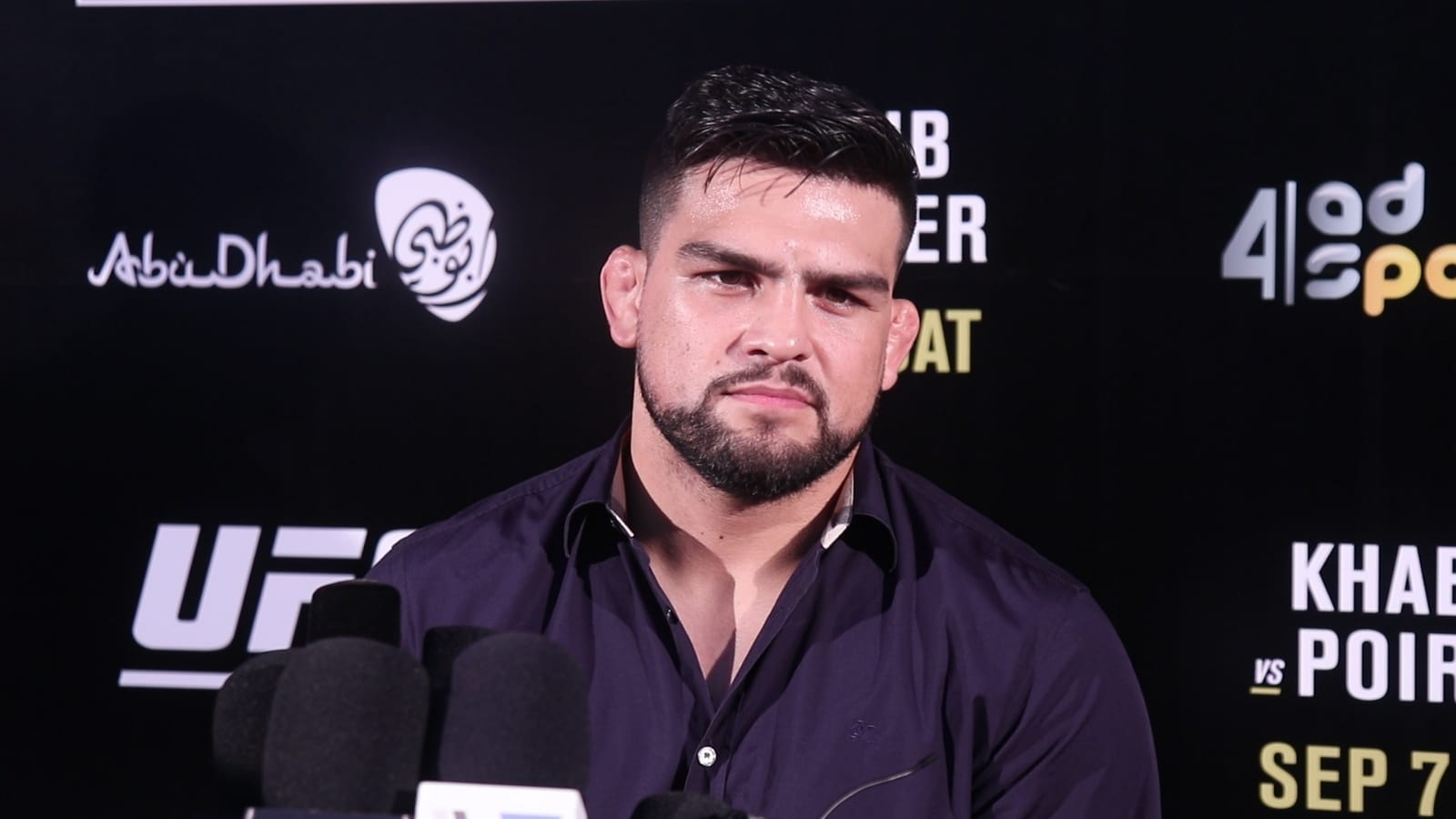 Kelvin Gastleum's unanimous decision defeat to Robert Whittaker at last weekend's UFC event in Las Vegas has shuffled him a little further down the middleweight pack, but the former interim title challenger isn't giving up on his mission for gold just yet.
Gastelum, 29, has now lost four of his last five at 185-pounds but those defeats have come to a murderer's row of top middleweights, Adesanya, Till, Hermansson and now Whittaker. His sole win during his recent stint came against Ian Heinisch in his last fight just two months ago.
The defeat, though, likely means that Californian fighter will have to piece together a run against some lesser names in the middleweight fold before he finds himself paired once again with the division's upper echelon — but despite the setback, Gastelum says he remains focused on his goal of being a world champion.
— #OnAmission4Gold (@KelvinGastelum) April 19, 2021
"Getting an onslaught of messages and I'm glad ppl enjoyed the fight," he wrote on Twitter. "Thank you all for sending even the slightest positive gesture and messages. I still believe I can get the job done and be one of the best!
"I wouldn't just say that to say it, I believe it with my heart. I am learning so much from my opponents and I will make the necessary adjustments for the next battle. We're on to the next one."
As for those adjustments, Gastelum will be aware that his defence has appeared porous on occasion and in particular against the laser-sighted striking of Whittaker, where he received more than 150 strikes in the 25 minutes as well as giving up four takedowns.
Comments
comments