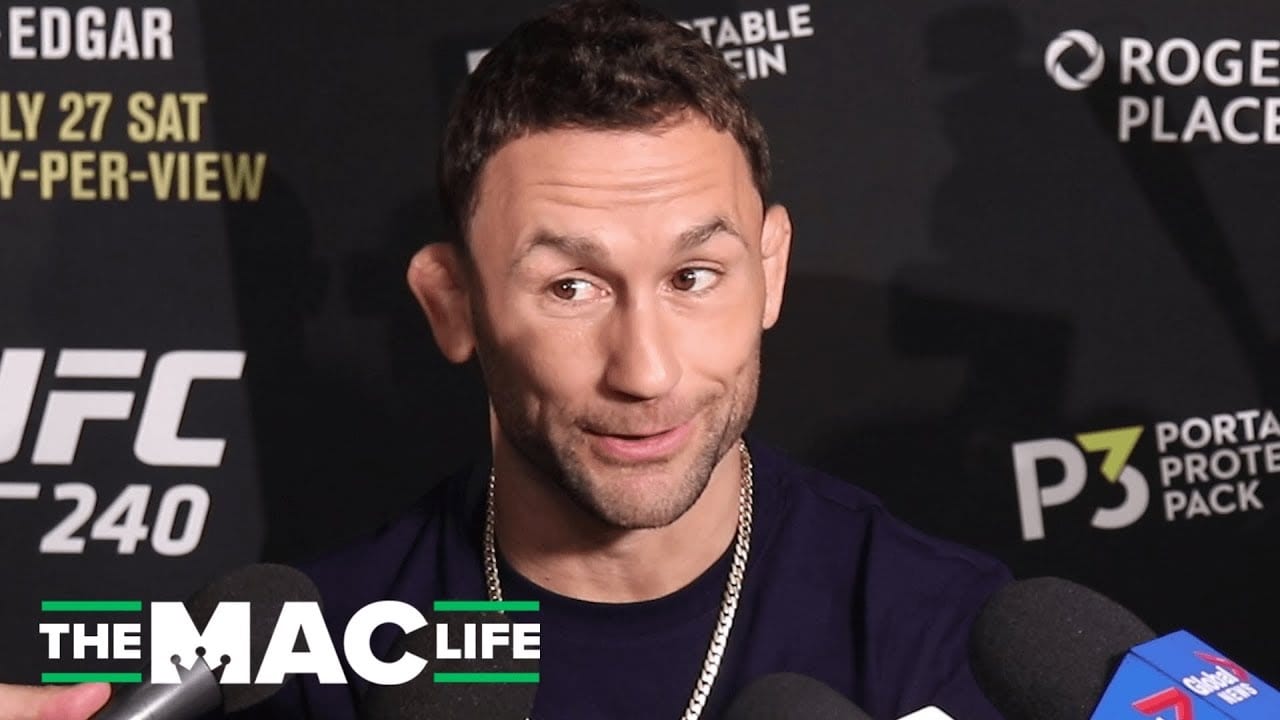 It is often said that fortune favours the bold it didn't quite work out for Frankie Edgar last time around.
The former UFC lightweight champion and surefire future Hall of Fame member announced last summer after a featherweight championship defeat to Max Holloway that his time at 145-pounds had come to a close and that he was taking his talents to bantamweight in pursuit of promotional gold there.
His debut bout in the new weight class was later revealed to be promising contender Cory Sandhagen but those plans quickly went on hold after his name was called when the UFC came looking for a short-notice replacement for Brian Ortega to fight hometown hero Chan Sung Jung in Busan, South Korea in December. That fight ended just over three minutes into the first round via TKO, just the second time that Edgar had lost a fight by finish in hi 15-year professional career.
Despite that setback, Edgar maintains that he is still focusing his energies on an upcoming 135-pound debut — whenever that may be.
"I took an opportunity," Edgar said to MMA Fighting. "I don't regret taking the opportunity looking back. It was a loss and that always sucks, because I can't go back and change those things. I stacked the cards against myself more so than usual. I think what I learned was this next time around, I want to put the ball in my court and make sure it's a comfortable situation for myself. Not going into the enemy's territory, short notice and all of that stuff.
"I don't know who I'm going to get matched up with, but it will be someone along those lines (of Sandhagen)." I wanted to fight in June before [the coronavirus pandemic] went down, and now I see that May 9 is tentatively scheduled. So we'll see what happens there. But I'd like to get back in there (for June) ideally."
Whether or not a June fight manifests remains to be seen but Edgar says that he will be glad to test the waters in the new weight category and find out how his tools will fare against a new production line of talent.
"It's cool because it's another extension of my career," he said. "I spent half of my career at lightweight and the other half at 145, so I get a new set of toys to play with and a lot of new, interesting matchups."
And as for the extra ten pounds he will have to drop in advance of fights, the UFC veteran doesn't see that as a problem.
"It's definitely not the ideal time to be worrying about weight with not having access to all the amenities and what not," he said. "When I decided this past summer that I was gonna go down to 135, I pretty much tricked my mind to not get over 160, and I'm pretty much there. I probably walk around around 157 without really trying hard so. I got my weight in the right place, so that when I have a date in mind, I'll hook up with a nutritionist and get really zeroed in."
Comments
comments