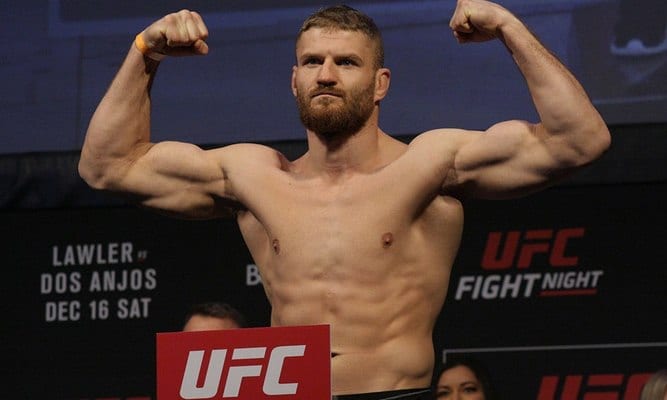 Jan Blachowicz isn't pulling any punches when it comes to his performance against Glover Teixeira which cost him the UFC light heavyweight title in October. 
The Pole, winner of five straight going into the fight, including becoming the only man to defeat Israel Adesanya in mixed martial arts competition, never got going in the UFC 267 main event and was finished by the veteran Brazilian by second round rear-naked choke.
And as he told Ariel Helwani on The MMA Hour, (via MMA Fighting) he says that he would have lost to practically anyone in the 205-pound division on that night.
"Everything goes wrong," he said. "I shouldn't fight that night but what can I do? I can just go back to the training, back to the gym, train harder and try to get the belt back and that's it. I'm not going to be sad. I'm not going to be thinking about the fight cause I don't want to waste my life about something like this. I think about the fight, why it goes wrong but I don't waste time for to be sad. I will not hide under the bed and cry.
"Do a little bit of a break, go on the holidays, vacation and now I'm back to the gym, back to the work. That's it."
View this post on Instagram
But Blachowicz's performance, he says, wasn't the result of a pre-fight injury or a bad weight cut. Instead, he said that it just wasn't his day.
"I wasn't hurt," he explained. "That was just a bad day. I think I would lose with anybody that night. I can't explain myself. It wasn't my night. That's it. I think that's it. Sometimes I need something like that. I think that I need to lose the fight, I need to take one step back to do two forward.
"I gave the belt [away] for free," Blachowicz added. "This is the worst for me. But anyways, I've still got a couple of years to take it back, and this is my plan.
"That was a bad moment for me. One of the worst in my life. But it was short also because after one day, I think I don't want to waste my time thinking about to be sad and stuff like this. We just have to [get] back to work. I started training. Two or three weeks off and I'm back to the gym."
Comments
comments