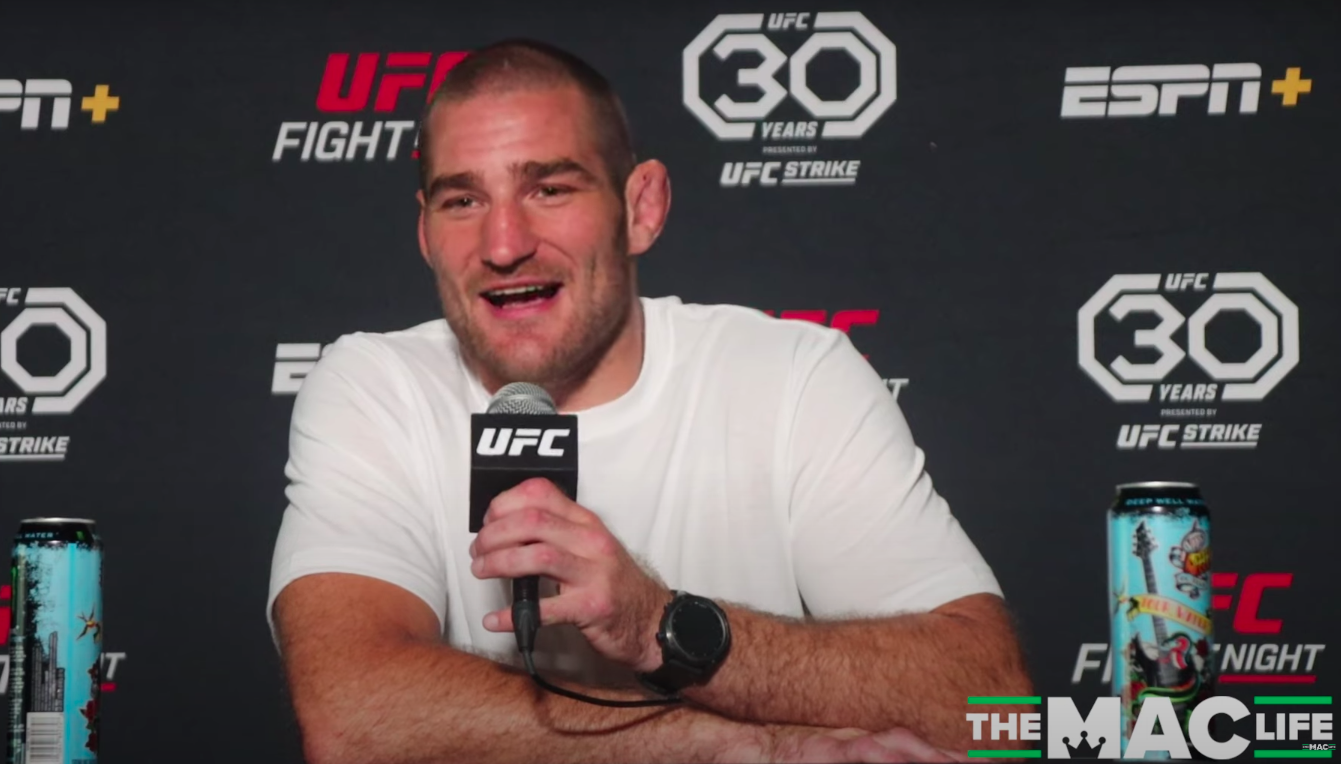 In mixed martial arts, some people might consider it an unnecessary risk taking on an unranked fighter born in Dagestan called 'Magomedov', but Sean Strickland isn't your average fighter. 
The American middleweight will look to continue his rise towards title contention at 185-pounds in this Saturday night's clash with the 25-4-1 Abus Magomedov in what is a somewhat rare instance of a highly-ranked contender (Strickland is listed #7 in the UFC's official rankings) against an unranked newcomer.
But speaking to the media in Las Vegas on Wednesday, including The Mac Life, Strickland said that his motivations are simple: he is paid to fight, and fight he will.
"I'm happy with Abus, but I don't really know much about the guy," he said to reporters.  "Do you have any pointers for me?"
"I had no idea who the f*ck he was," Strickland said of the initial discussions over the booking. "So I've been hounding the UFC to fight, I even offered to do 205, but Mick [Maynard] didn't want me to f*ck up the rankings because there are a lot of 205ers I'd f*ck up. So I had a conversation with Mick, and he pretty much offered me a couple of ranked guys. I said yes to them, they said no.
"So I had a choice: I either wait eight f*cking months or I f*cking fight. The money was right and here we are. I mean, we all fight for money. If the dollar is right, I will f*cking do it. We came to good terms and good pay, and here we are fighting Abus."
You can watch the press conference at this link.
Comments
comments