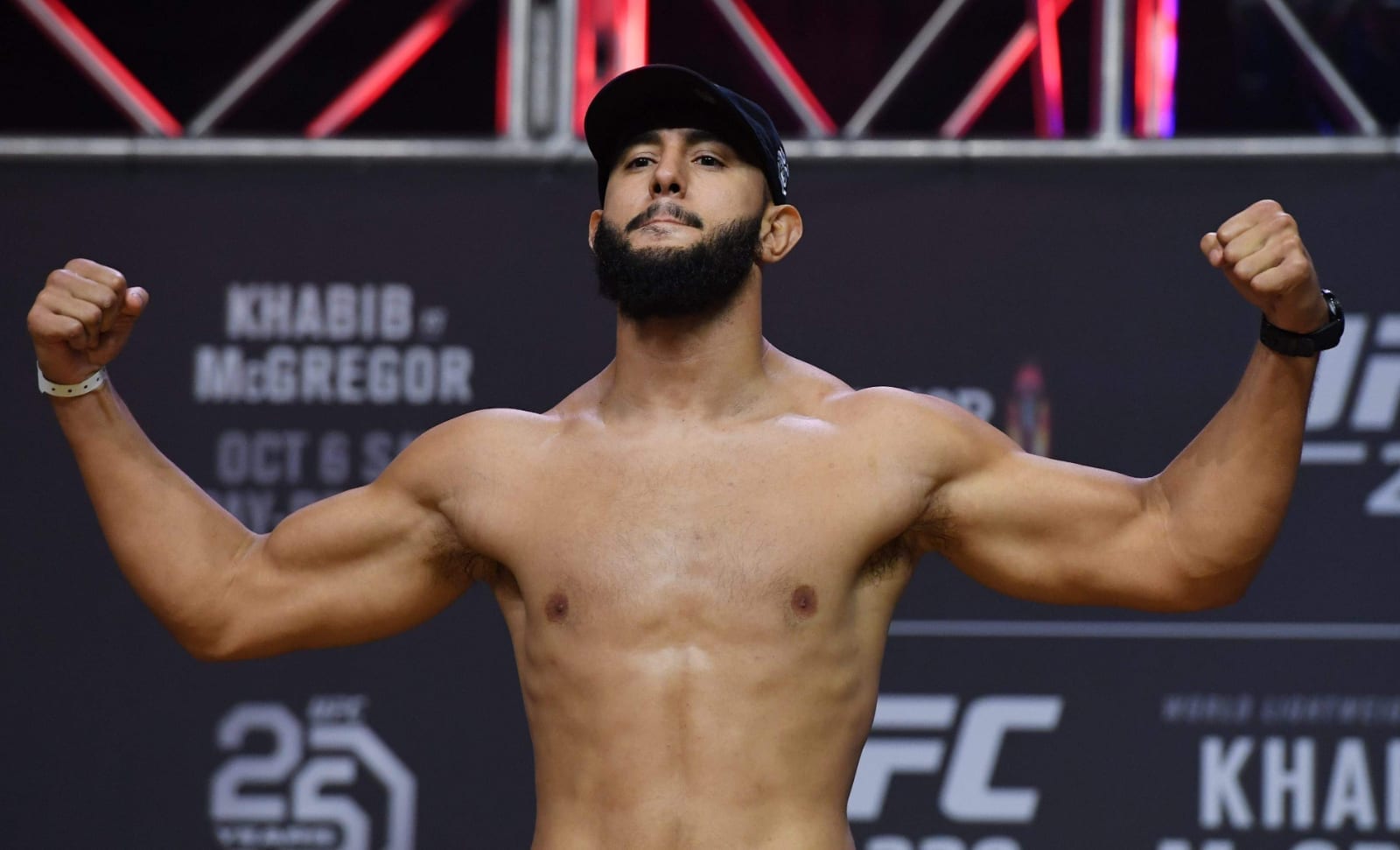 18 months is a long time in mixed martial arts. 
It wasn't too long ago that Dominck Reyes was pushing Jon Jones to the limit in his bid to become the UFC light heavyweight champion. Today, his career record reflects three successive defeats — the last two of which were second-round knockout defeats to Jan Blachowicz and, last weekend, Prochazka.
The finish was a stunning one, as Reyes was caught with a spinning elbow from the exciting Czech fighter who earned the 25th knockout in his 28 wins. He has now been defeated just three times in a 32 fight career.
But as for Reyes who now faces a climb up the 205-pound rankings to re-establish his own title credentials, he says that the KO defeat was dispiriting, but doesn't overwrite his love for the sport.
View this post on Instagram
"Finally home and surrounded by those I love, I'd like to say, I went out there and fought with all my heart," Reyes wrote on Instagram. "I put it all out there and I'm glad it was entertaining for most of you. I'm happy and upset as you can imagine as I didn't get the desired outcome. But I went out and fought and for that I can say I'm proud.
"I love this game and at times it does not love me back but that's what we have all signed up for. I want to say I'm doing good healing up I'll be OK. And congrats to [Prochazka] Hell of a fight and what an elbow! It's the ones you don't see coming that get you. God bless you all and I'll see you guys at the next one."
The defeat to Prochazka means that Reyes now hasn't registered a win in the cage since an October 2019 victory against Chris Weidman. Those three fights though, against Jones, Blachowicz and now the Czech fighter seen as the division's rising star, came against very tough opposition.
Comments
comments