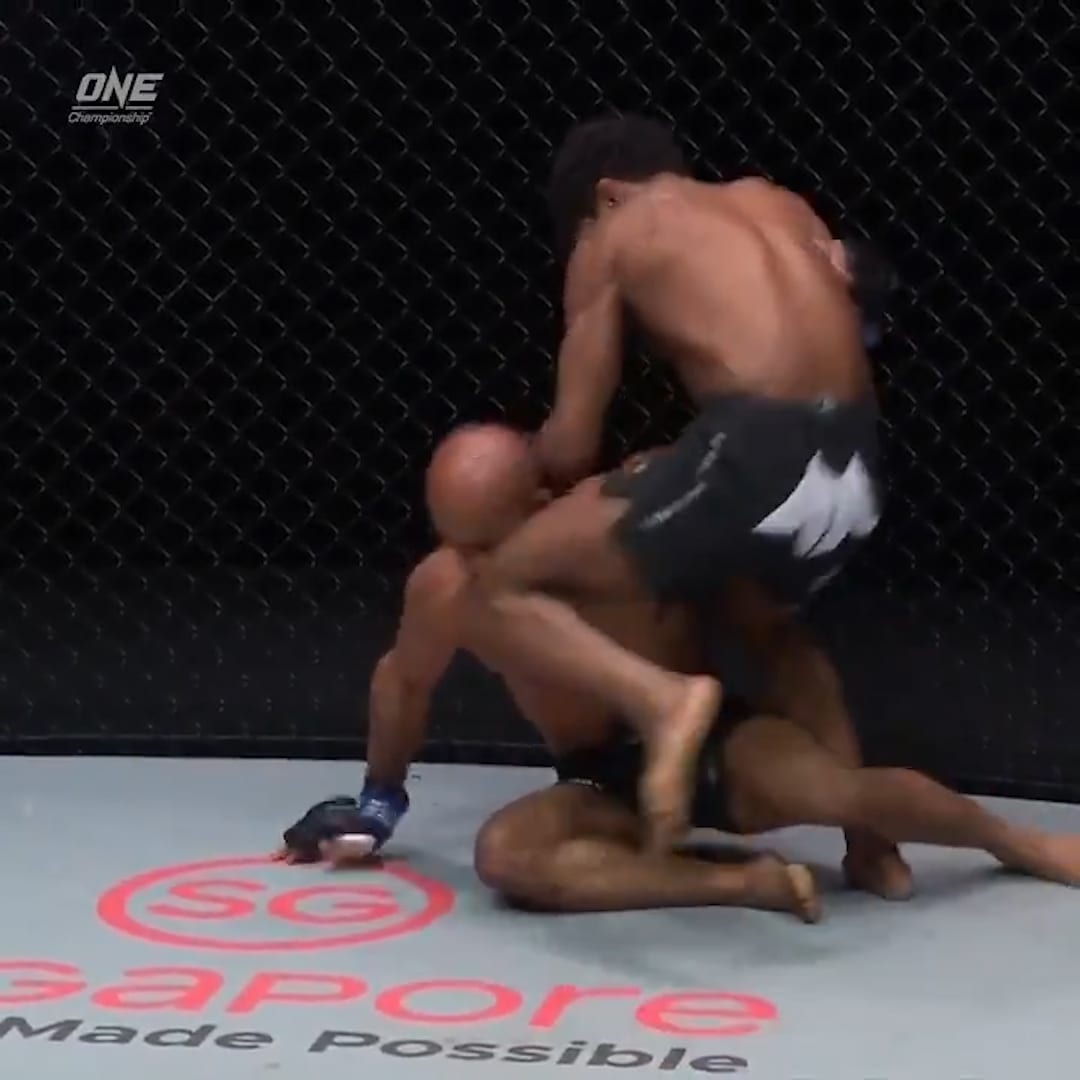 Say what you will about Demetrious Johnson but the man is nothing if not a gamer.
'Mighty Mouse' was finished for the first time in his outstanding career overnight when he was KO'd by ONE Championship standout Adrian Moraes midway through the second round. The finishing sequence, where Moraes landed a flush knee to a downed Johnson, would have been illegal under most MMA rulesets — but Wednesday night's event, which took place in Singapore, was governed by a different set of guidelines.
The finish of the fight was somewhat comparable to the finish of the recent Petr Yan vs. Aljamain Sterling bantamweight title fight in the UFC, but on that occasion Sterling was awarded the win after Yan's knee was (correctly) deemed illegal under the Unified Rules of MMA.
And while that fight has led to a heightening of the feud between Sterling and Yan, Johnson couldn't have been more magnanimous in his defeat, and he certainly didn't have any sour grapes about the method of his loss.
View this post on Instagram
"I like these rules," Johnson told the media after the fight, via MMA Fighting. "Like I said, it's a progression of a fight. I went down on my back, I was coming up for an underhook, Adriano had me posted and he blasted a knee, the fights over, it's done, I don't get anymore concussions, it's just done. And it was a different position than I've been in. Adriano did a good job of using his length. He fully extended me and landed the knee.
"Yeah absolutely," he added when asked if he endorses the rule which cost him the fight. "Like I said, it ended the fight. I wasn't stalling one bit. I was trying to get up and fight and I got blasted with a knee. My very first fight in ONE Championship I did it to Yuya Wakamatsu and ended up getting the finish. The rule is meant to be there to keep the fight progressing and end the fight. If Adriano wasn't able to land that knee, yes I would have still been in that fight so he would have had to do something totally different. I'm totally content with what happened. I'm not like, 'That rule should be taken out!' That's what the rule is, Adriano used it to his advantage and I was on the other end of the stick."
Comments
comments