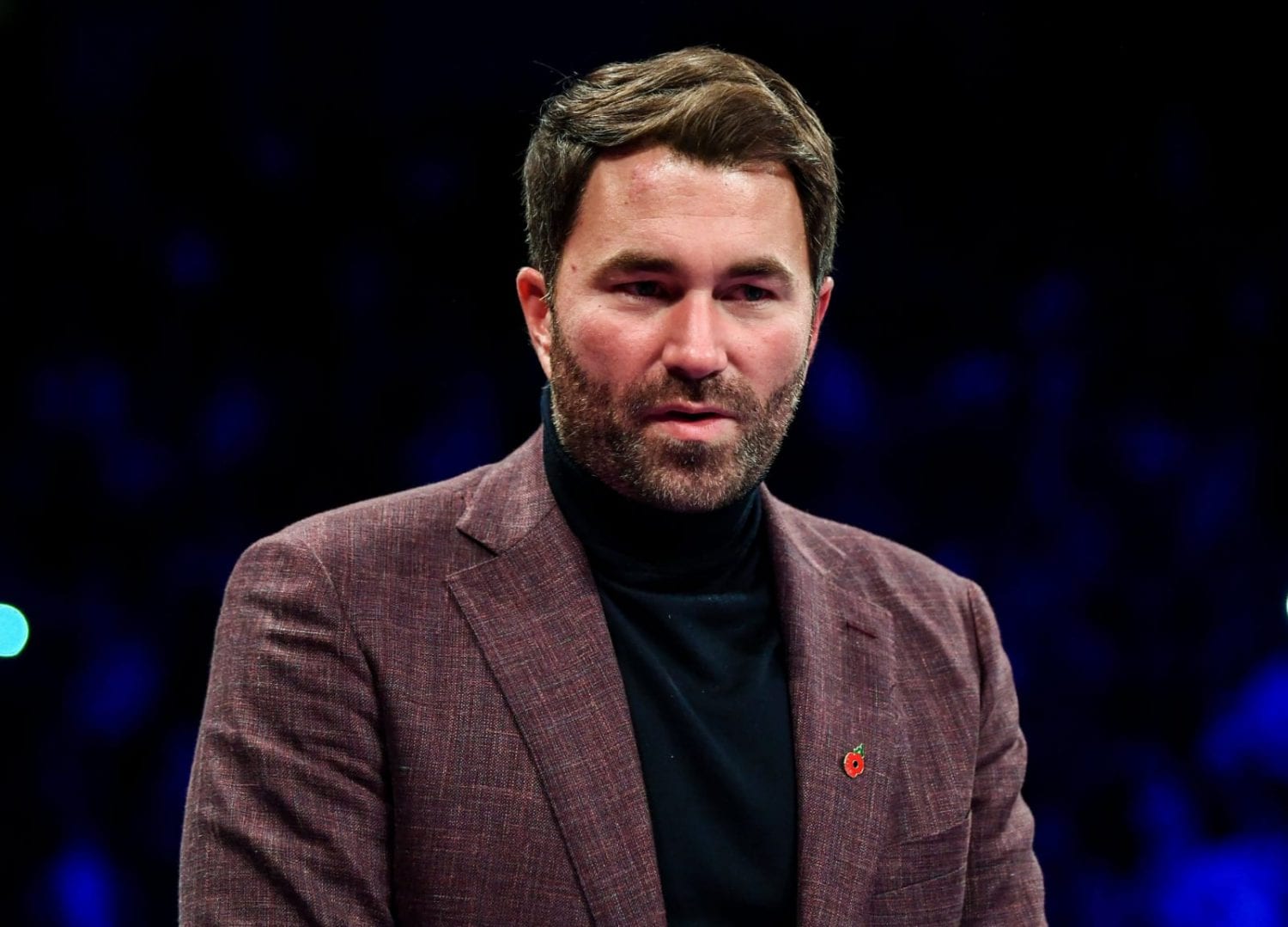 Eddie Hearn has heard the grumbling from Tyson Fury's camp, and has been left a little perplexed at the attitude.
Yesterday, Fury took to his social media to remind the world that in 3 days, a time limit in his agreement for the Anthony Joshua bout will be reached in regards to finding a site willing to pay enough money for both heavyweights to earn their desired fee. For Hearn, it's a frustrating sign that's left him feeling he's the only one involved actively trying to secure the contest.
"We're out here absolutely grafting our nuts off trying to deliver the biggest fight, and [John Fury's] telling people that there are no offers and there's absolutely no chance, and who's going to put the money up in a pandemic," Hearn said, speaking with iFLTV. We're well aware we're in a global pandemic. We're well aware it's very difficult to do major deals at the moment. Luckily, I'm on it. And I'm grafting away to get this done. And I will get this done.
"So a little bit of positivity, little bit of glass half full mentality, and a little bit of support to make the biggest fight in boxing. … What do you not want the fight? You want to work with us to make this fight or you looking for excuses not to take this fight? Because that's all I hear."
Furthermore, Hearn feels that, while he's in negotiations with countries regarding when and where this fight can take place, he doesn't feel the same energy from Fury's side of the equation, meaning that should this monster fight fail to materialise, it will all come on his shoulders.
"This is what I do. … I make deals, I make things happen," Hearn said. "So you either trust me to do that or you don't. Is there anyone better at doing it? No. So you're in the best hands possible. If this can be pulled off, there is only one geezer to do it, and that's me. So let me do my work … It's all on me. I'm either going to deliver it and be the saviour, or you're all going to moan at me."
Comments
comments