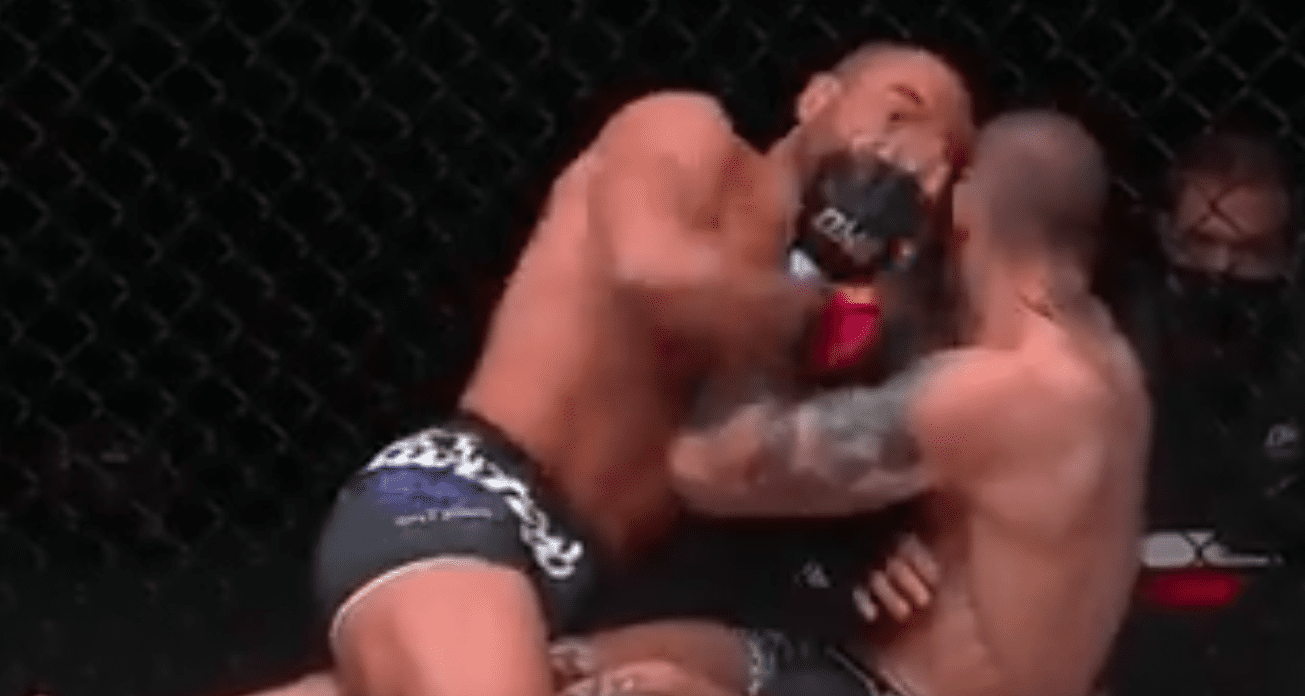 Former UFC lightweight champion Eddie Alvarez fell foul of the ruleset in his latest ONE Championship fight.
Alvarez, who was 1-1 under the ONE banner before heading into Wednesday night's fight with the then 14-1 Iuri Lapicus, stormed to an early takedown as part of his pursuit of claiming ONE gold to add to the UFC and Bellator world titles he claimed earlier in his career, but landed a succession of strikes to the back of Lapicus' head as the Moldovan turned away from the strikes.
The referee issued Alvarez with a brief warning before calling the fight off when Alvarez landed another illegal blow, calling the fight in Lapicus' favour by disqualification.
Should Eddie Alvarez have been DQ'd for this? 🧐 @Ealvarezfight @tntdrama #WeAreONE #ONEChampionship #ONEonTNT pic.twitter.com/pdNYqaOfeJ

— ONE Championship (@ONEChampionship) April 8, 2021
We're all as heartbroken as Eddie 💔 @Ealvarezfight #WeAreONE #ONEChampionship #ONEonTNT pic.twitter.com/5RxzAuONRK

— ONE Championship (@ONEChampionship) April 8, 2021
Afterwards, a clearly emotional Alvarez was magnanimous despite the finish and said that fighters must respect the referee's call even if they don't necessarily agree with it.
"Iuri was turning his head the other way and the referee warned me, he said to me 'back of the head, Eddie.," Alvarez said following the fight. "So you see me take my head and I start shoving his head towards my punch. You'll see it in the tape. When the ref warns me, I take my own head and I push Iuri's to the side of the punch that it was coming. On top of that, I felt like as long as I'm hitting the ear at some point that it's legal.
"The referee's here, whatever call he makes, that's the call. I apologise. I hope Iuri is totally fine cause this game is so dangerous. All I care about is that everybody in here sincerely is safe and can go home to their family when they're done. I'm praying for Iuri right now."
The DQ loss capped a miserable night for ONE Championship's former UFC champions, with Demetrious Johnson being finished for the first time in his stellar career when he was hit with a grounded knee strike (which is legal under ONE rules) to lose by second round knockout.
Comments
comments