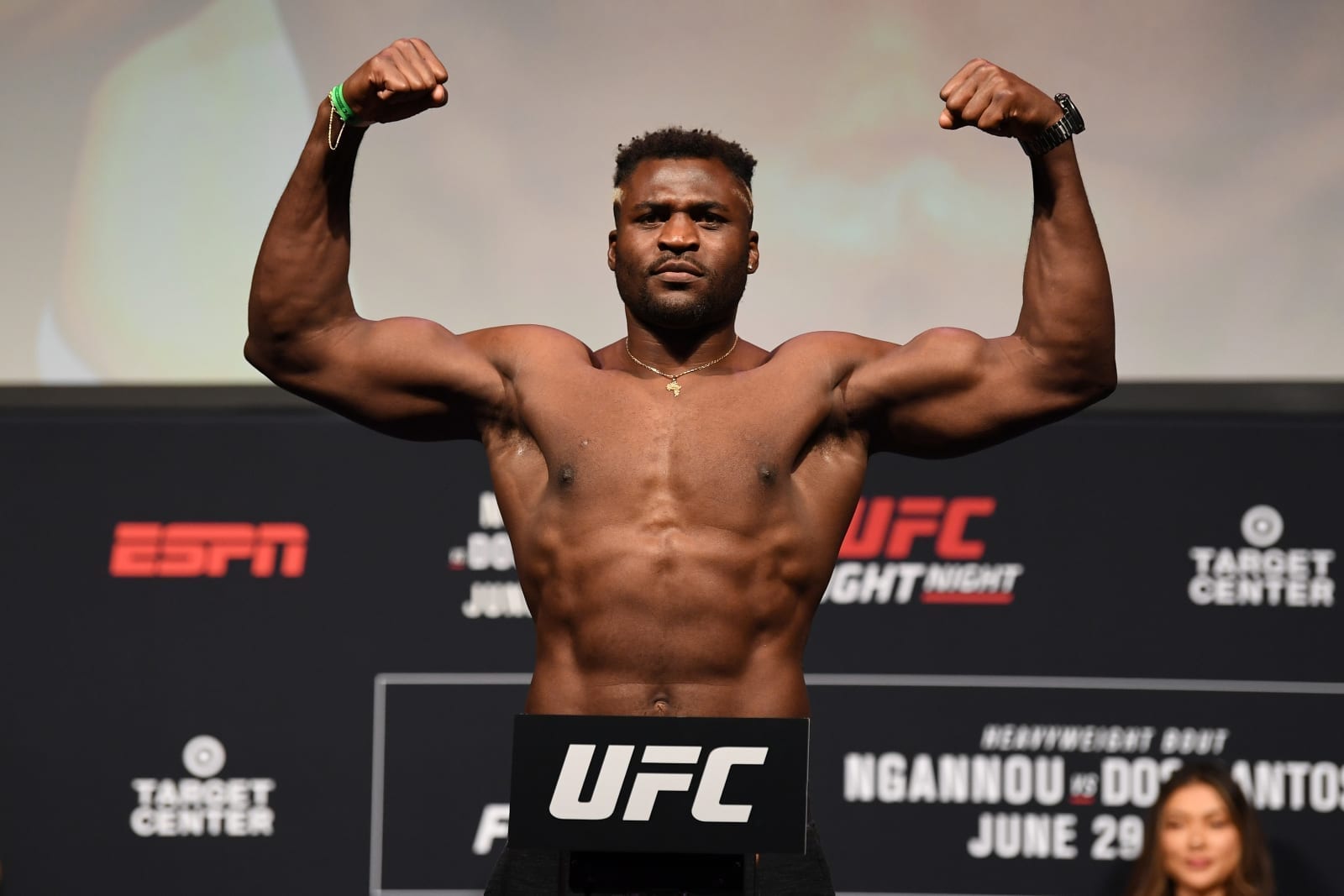 Francis Ngannou currently sits at the summit of the UFC's heavyweight division — but the Cameroonian fighter's ascent to the top of the sport wasn't without a few wrinkles.
In January of 2018, Ngannou was ushered into a world title fight with then-champ Stipe Miocic after a blistering run of knockouts against some of the division's top contenders. But Miocic is as wily a champion as the heavyweight frame has ever seen and used every bit of his cage savvy and fight IQ to flummox Ngannou en route to a lopsided unanimous decision win.
The defeat was a crushing one for Ngannou and seemed to temporarily rob him of his aggressive nature, as was displayed in a snoozer against Derrick Lewis in his next outing.
Eventually, though, Ngannou did get his career back on the rails and now stands as the UFC's heavyweight champion — and he credits his rise with the lessons he learned in that first Miocic clash.
View this post on Instagram
"Almost 4 years ago I came out very short for my first title challenge against the great Stipe Miocic, but I realized that night that even though it wasn't the outcome that I wanted, I knew that I didn't lose," Ngannou wrote on Instagram.
"Not because I wasn't even close on the scorecard, but because I knew that I learned more in one night than I've learned in the past 4 years in the sport.
"Without that loss, I'm not sure that I could've have won in the rematch because I would have done the same mistakes that I did 3 years earlier. Nelson Mandela said "I don't lose, I win or I learn."
Ngannou will look to celebrate the four-year anniversary properly in January when he takes on the interim and undefeated champion Frenchman Ciryl Gane.
Comments
comments