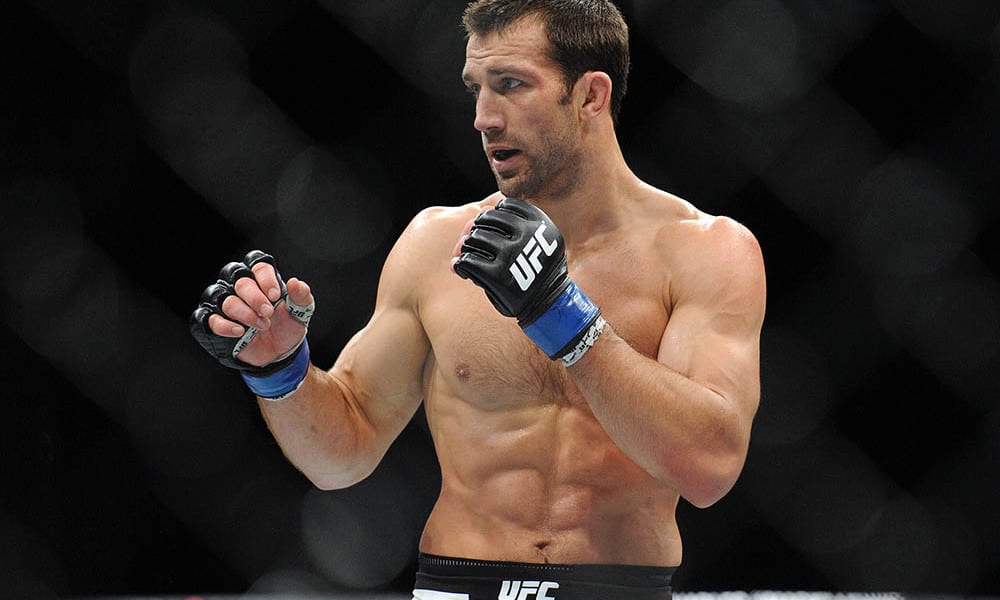 Luke Rockhold's near two-and-a-half year absence from mixed martial arts looks set to continue a little while longer at least after the former UFC middleweight champion revealed that he has been forced to withdraw from a scheduled November fight with Sean Strickland.
The two had been set to meet at UFC 268 in New York City next month in what would have been Rockhold's first fight since a July 219 knockout defeat to Jan Blachowicz in the light heavyweight frame — but Rockhold had been set to move back to 185-pounds for this contest.
But as Rockhold explained late Monday, it just wasn't meant to be.
Luke Rockhold has announced he's out of his fight with Sean Strickland. pic.twitter.com/RPlAzSdyb7

— The Mac Life (@TheMacLife) October 12, 2021
"There's no easy way to really say it but the fight is off in New York," Rockhold said on an Instagram video. "I ended up herniating a disc in my back, L4, L5, and the docs say it's nothing I can play with. I need to do some treatment with some recovery time.
"Some things just aren't meant to be. New York, motherf*cking New York. Sorry to the friends and the family and the peeps and all the people but we'll be back. Till next time."
It remains to be seen if the UFC will look to replace Rockhold with another middleweight, but with many of the division's top stars currently booked or unavailable this appears to be a headache-inducing task for UFC matchmakers.
UFC 268 is scheduled to be headlined by a rematch between welterweight champ Kamaru Usman and arch rival Colby Covington.
Comments
comments