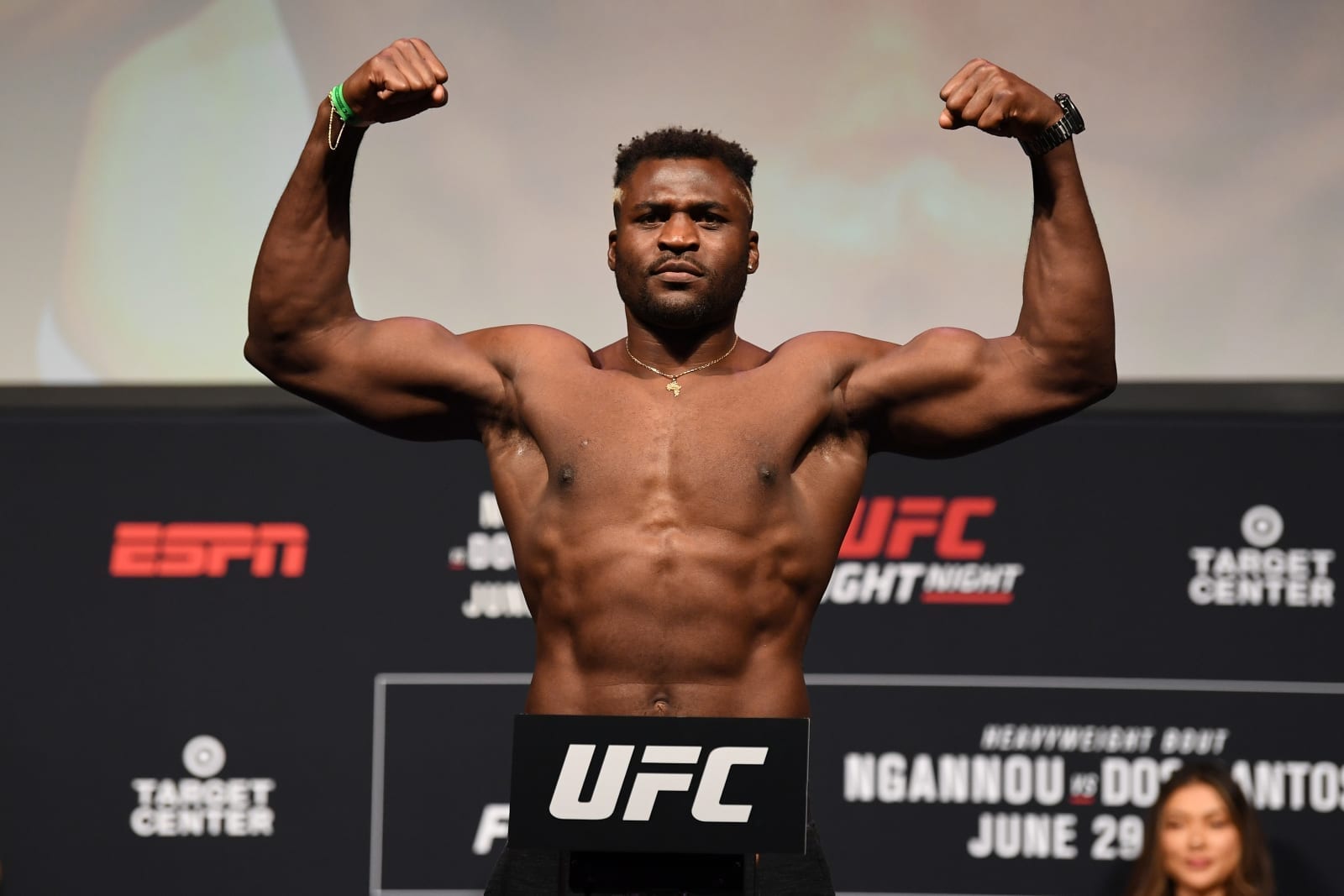 Eric Nicksick, Francis Ngannou's lead coach at Xtreme Couture, says that both he and his fighter are primed for a significant test when his fighter clashes with Ciryl Gane. 
France's Gane underscored his developing reputation with decisive win against Derrick Lewis in Houston last weekend, claiming the UFC interim heavyweight title in the process and setting up a future date with reigning champ Ngannou — and Nicksick says that he was more than impressed in what he saw in the cage on Saturday night.
"I was very impressed with him. to be quite honest with you," Nicksick said via MMA Junkie. "I think he's very efficient. That's the word that comes to mind, is efficient. He's not very hittable."
Of course, the very fact that the UFC introduced an interim title so soon after Ngannou claimed the belt from Stipe Miocic is a point of contention for the Cameroonian, and Sicknick says that Ngannou is keen to correct the record.
"I wouldn't say he feels disrespected – I don't want to put words in another man's mouth – but there's definitely an edginess about him like, 'I'm going to prove these guys wrong,'" he said.
"I don't know what there is to prove or what he has to do. He's the heavyweight champion of the world. Gane looked great this past weekend. I know we have our hands full, but in my mind, that title is always going to run through us, and it's ours to defend."
Comments
comments