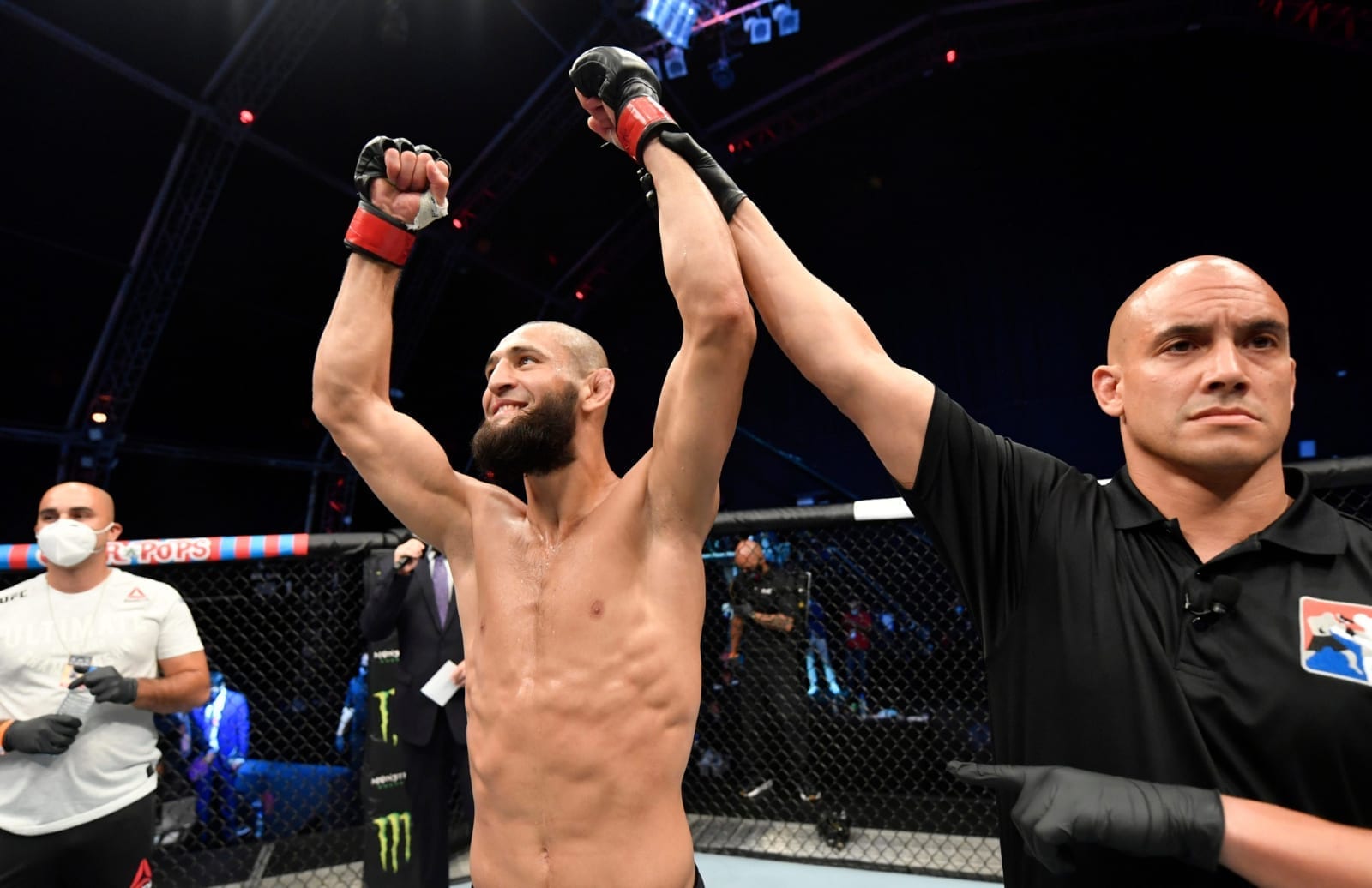 The UFC 279 main event between Khamzat Chimaev and Nate Diaz will be 'fun', according to the unbeaten welterweight contender.
Chimaev and UFC veteran Diaz do battle in the UFC 279 main event on September 10 in a fight which has been called a mismatch in some quarters as Diaz looks to fight out his UFC contract ahead of testing the waters outside of the organisation for the first time since his initial link up with the organisation in 2017.
Should he win, Chimaev will earn a welterweight title shot according to Dana White — though he may have to wait until a trilogy bout between champion Leon Edwards and Kamaru Usman takes place — but the Chechen-born Swede Chimaev says that the encounter with Stockton's Diaz will be little more than a training session for him.
"Actually, I don't need to fight that guy, but I just fight the guy for fun," Chimaev said. "I could just wait for the title, I'm in the top three, but I took that fight. The guy isn't tough but he's famous. Everybody loves him and everybody talks about this gangster, all that sh*t, but I eat gangsters for breakfast. F*ck that guy, bro."
Chimaev, though, looked somewhat vulnerable at times in his last victory against Gilbert Burns in a contest in which he lost a round for the time in his career, and will have to be on his guard against Diaz who has proved to be one of the most difficult fighters on the roster to finish in his 15-year spell with the UFC.
Comments
comments