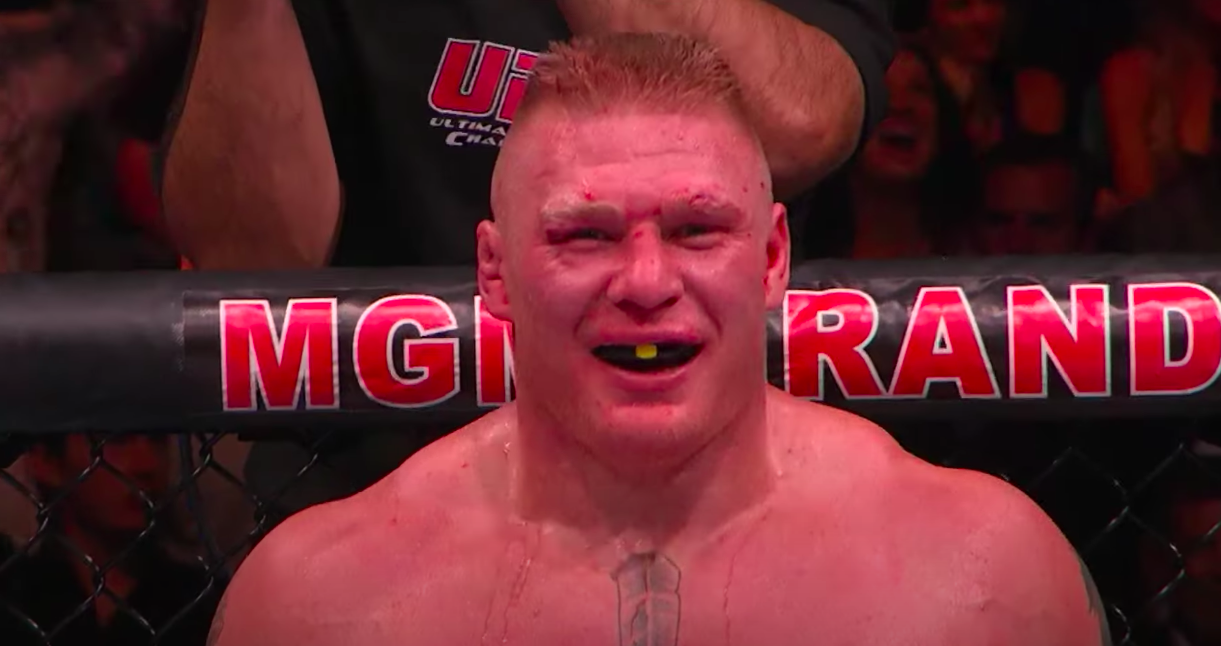 The UFC heavyweight landscape was an interesting one back in the summer of 2010.
Brock Lesnar, a recent convert to mixed martial arts from the ranks of professional wrestling, had won the championship from 'not bad for an old man' era Randy Couture before going on to defend it in a highly-charged rematch with Frank Mir, but it was thought that Shane Carwin — himself a gigantic wrestler — would pose some significant problems for the champion.
Pose problems he did. Carwin was, at the time, a perfect 12-0 in his career, with each of those defeated opponents failing to even go as far as the bell to signal the end of the first round. In fact, up to that point Mir's 3:48 in the cage with Carwin was the longest fight of his career in a run which showed eight knockouts and four submissions.
And in the opening moments of the contest which headlined UFC 116 in Las Vegas, Lesnar came close to going the way of Carwin's previous opponents as he was subjected to a barrage of early strikes which threatened to end Lesnar's night — but then the bell to end the round came, and Carwin was in unheralded territory.
Check out below to see what happened in the second round:
–
Comments
comments