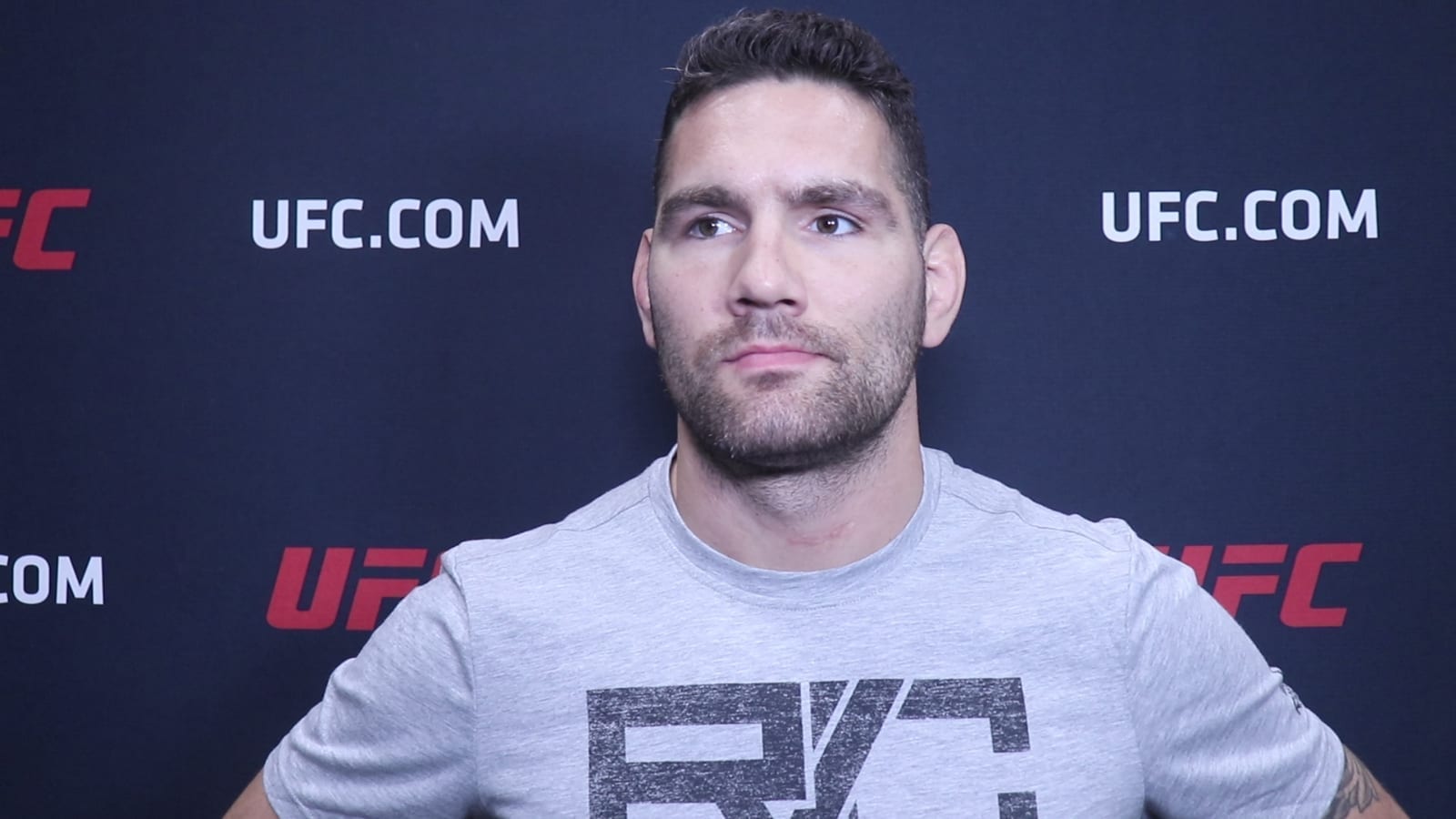 Chris Weidman faces an arduous task in regaining full fitness after suffering an horrific break of his tibia and fibula early in his fight with Uriah Hall just under a month ago, and the former UFC middleweight champion is hoping that he hasn't set foot on Octagon canvas for the final time.
Weidman has been told that he faces up to 12 months on the sidelines as he recovers from the injury but in a new video posted by him which details the aftermath of his surgery to implant a metal rod into his leg, he says that he is unsure about the status of his future career.
"I don't know what's going to happen," an emotional Weidman says in the clip. "My foot is still numb. Hoping that comes back and I can move it the way I moved it before the fight. I've had 23 surgeries in my life but there's nothing that's stopped me but am I going to have the motivation and the passion to push through this long process again? It's kind of scary. I don't know.
"I just don't want this to be the end," he said. "I feel like I have more in me so I just need this to be a short lived thing that I'm able to look back on as part of my story. If I had to retire, I'd be broken with that but not being able to wrestle around with my boys and show them how good I am at certain things and be able to instil that in them. That's the hardest."
There have been some positive indications from Weidman's recover, however. He recently posted to Instagram footage of him undergoing physical therapy on his injured leg — which included him walking on an anti-gravity treadmill — which led to some of MMA's biggest names, including Conor McGregor, sending well-wishes.
Comments
comments