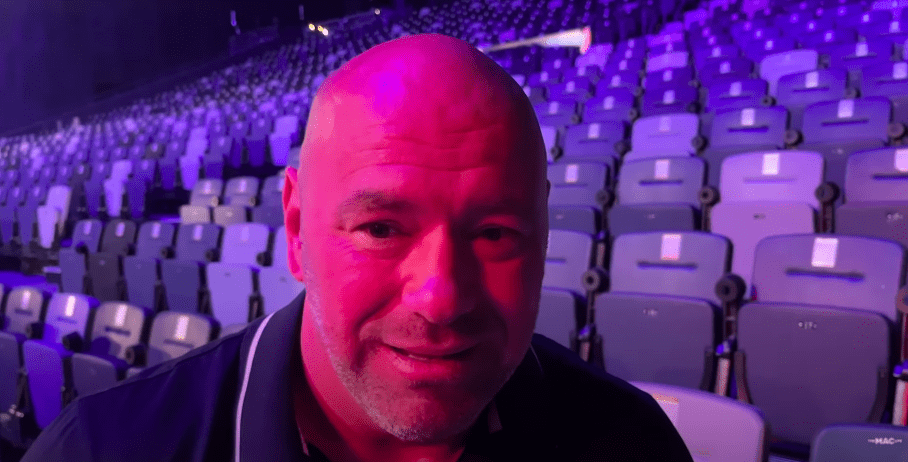 It's not often that Dana White comes to the defence of fighters who fight for a different MMA promotion but that is exactly what he has done for boxing phenom turned MMA hopeful Claressa Shields.
Shields, the two-time Olympic gold medalist and undisputed middleweight champion, tasted defeat for the first time in her professional combat sports career this week when she was outpointed by Abigail Montes at an event hosted by the PFL. Shields, who has been training at the JacksonWink gym since last December ahead of a bid to enter the PFL season tournament in 2023, showed off her excellent stand-up skills (particularly her jab) but showed that she still has work to do when it comes to defending takedowns and getting up from her back.
But in the moment after her defeat, Jake Paul — the Disney star turned boxer who has yet to beat a fighter who has registered a win in the ring — took to social media to savage Shields for being "fake" in an apparent riposte for a prior statement she made in which she said that she would never accept a place on a Paul undercard, and that he hasn't paid any sort of dues in the sport.
And speaking to the media in Abu Dhabi today, including The Mac Life, Dana White had his say:
"So Jake Paul calls Claressa Shields a loser? Claressa Shields is nothing but a winner who actually fought real people in her weight class at her own age in her own sport and then goes over to MMA and tries to win a world title. That's not a loser, that's a winner," said White.
"When are you going to start fighting someone your own f*cking age, your own weight and actually fights in your own f*cking sport that you're claiming you're in. Shut the f*ck up you goofball. Claressa Shields a loser? F*kcing unbelievable.
"I hope she knocks him out. I hope she runs into him somewhere and she knocks him the f*ck out."
Comments
comments