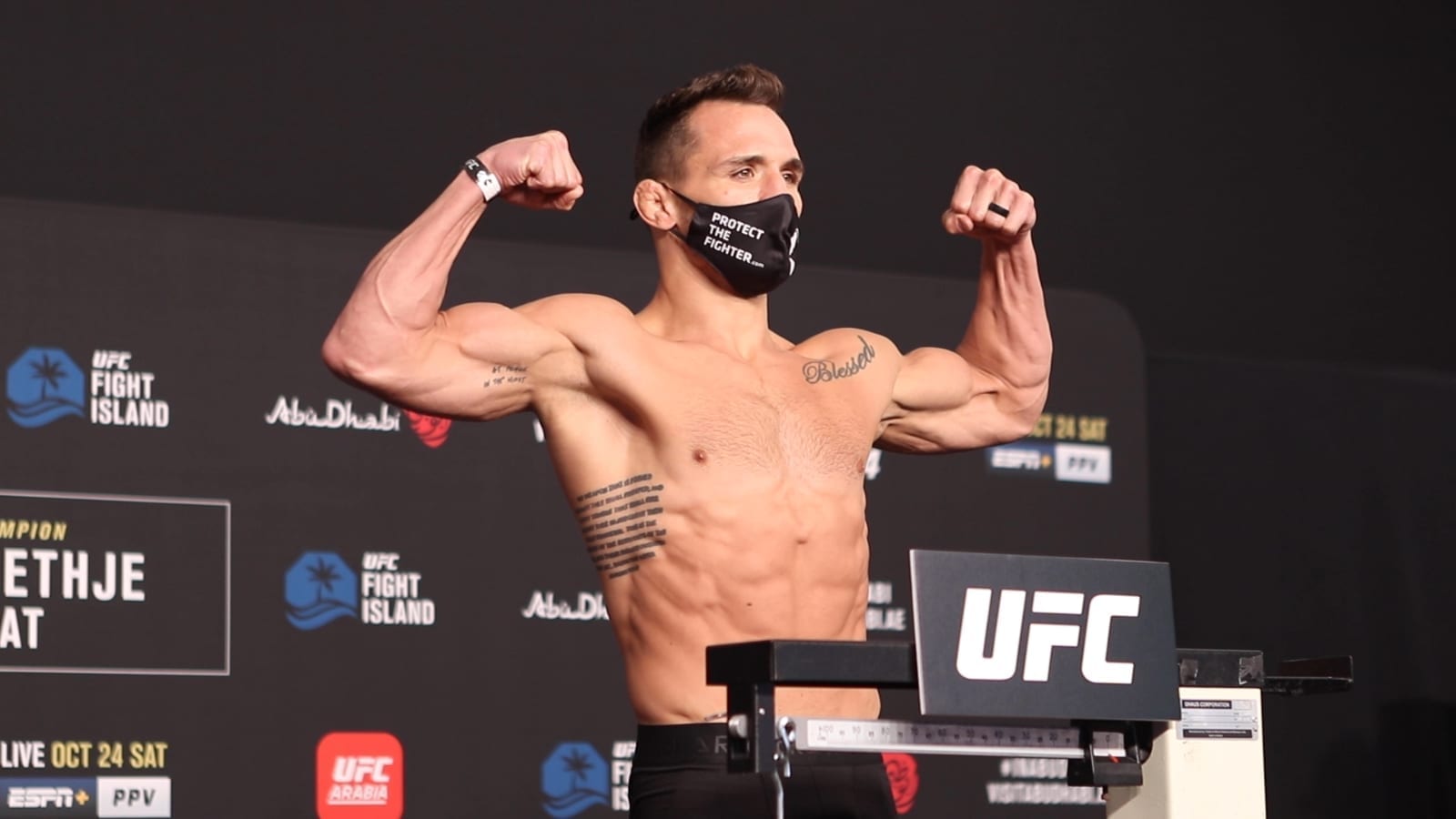 Mixed martial arts is an unforgiving game. In any given bout 50% of the fighters in the cage are going to lose, and many of these defeats come with an intense spotlight.
Former Bellator champion Michael Chandler knows this feeling and experienced it once again in May when he was TKO'd by Charles Oliveira in a bout to contest the UFC's vacant lightweight championship but far from letting the defeat sap his motivation, Chandler says that he has learned to take positives from career setbacks such as this.
"Truthfully, I want to be transparent, this is therapy for me," Chandler said to MMA Fighting. "I do know that I made some mistakes back in the day and I hid from a loss and I wanted to shield myself from it out of protection for myself. Really, I was doing the exact opposite.
"You look at any 12-step program across the world, whether it be addiction or it's business where people make mistakes or whatever vocation they choose, the No. 1 step always is admitting it to yourself. I have to admit that I lost. I have to admit that I have a problem or I have to admit that I have an addiction. I have to admit, I have self-limiting beliefs.
"Then and only then can I open the door to the ownership that is needed, the accountability and the responsibility that is needed to grow from it. To go back to the drawing board, to reassess and re-calibrate, to take this setback and look at it as a setback and a moment that is just a necessary coiling of a spring to spring me into a better version of myself. I do think I have learned to embrace the process.
"It's a way for me to move on," Chandler explained. "It's a way for me to pass the guard, a changing of the guard into this little season of rest into my next training camp and into my next opportunity. But I can't move onto those things until I admit my faults, admit my past and admit my failure on May 15 just a couple of weeks ago to be able to move forward."
In the title fight with Oliveira, Chandler enjoyed a strong opening round — even coming close to potentially finishing the fight — before he was caught with an Oliveira strike early in the second which led to the conclusion of the fight.
"I got caught and I lost. I was in the thick of it. Charles Oliveira was the No. 3 guy in the world, now he's the No. 1 guy in the world. I have one loss in the UFC and I had a 10-8 round against him. Charles Oliveira hadn't lost a round since 2017 and I had a 10-8 round against him within one minute, one inch of finishing him in the first round and getting that UFC belt."
And in a sport with such small margins, Chandler says his latest loss has taught him a lot.
"Some learning experiences, I need to keep that right hand up," he said. "If I'm going to go one-two, that right needs to come back quicker. If I'm going to go to the body, that right hand needs to come quicker.
Comments
comments