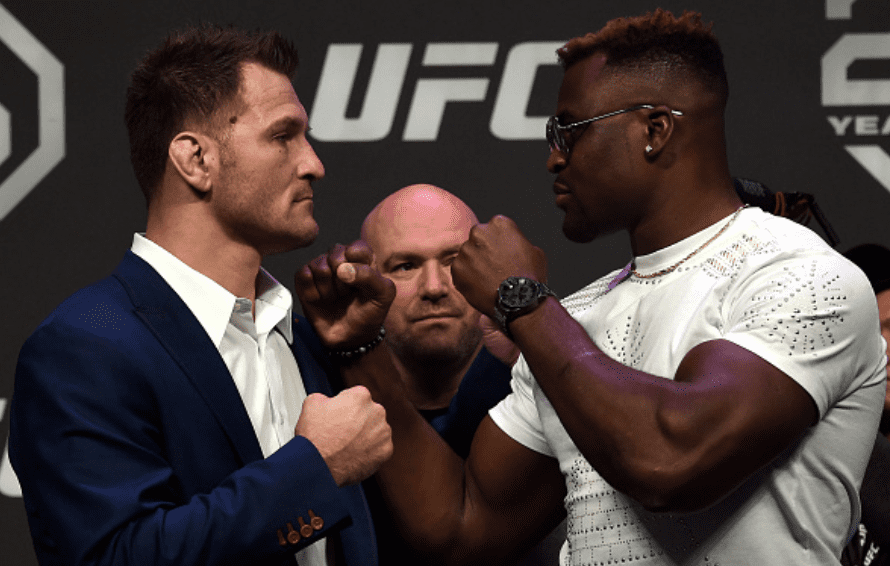 Stipe Miocic has no qualms about the manner in which Francis Ngannou claimed the UFC heavyweight title from him earlier this year, he just doesn't think that it would happen again.
Miocic was defeated by Ngannou by second round knockout in March in a fight which suggested a changing of the guard at the top of a heavyweight division which had previously been ruled by both Miocic and Daniel Cormier for much of the prior several years. The fact, though, that Miocic has also eased to a five-round decision win against Ngnanou in their first bout gives the American confidence that he has what it takes to beat the Cameroonian heavyweight once again. All he says he needs is the chance to prove it.
"Oh, a hundred percent," Miocic told Submission Radio via MMA Fighting if he believes he could win a third fight with Ngannou.
"It was his night. I'm not gonna take that away from him. And he didn't get lucky, he just caught me with a punch I didn't see, and it is what it is. And congrats to him. He won the title, but I'm coming back to get what's mine. I know what I did wrong, and I'll come back stronger and better and more prepared and take back what's mine."
Recent reports had suggested that Miocic was considering adding some significant bulk to his frame after appearing to be smaller man in the cage against Ngannou, something which Miocic says is true — but doesn't agree with suggestions that him being undersized was why he lost the fight.
"No, man, not at all," Stipe when asked if his size cost him. "I mean, he hit me with some good shots in the beginning and I took them. And then he did good in the wrestling. I didn't have the greatest shot, but he did everything he was supposed to. Tucked my head, got out, and came swinging after. And I felt good, I still felt good. And he hit me with the right hand and I came in a little bit too sloppy, and he countered with the left hook, and that was it.
"I want a rematch, and I wanna get my title back," Miocic added. "He took something that was mine, and it drives me nuts every day."
Comments
comments