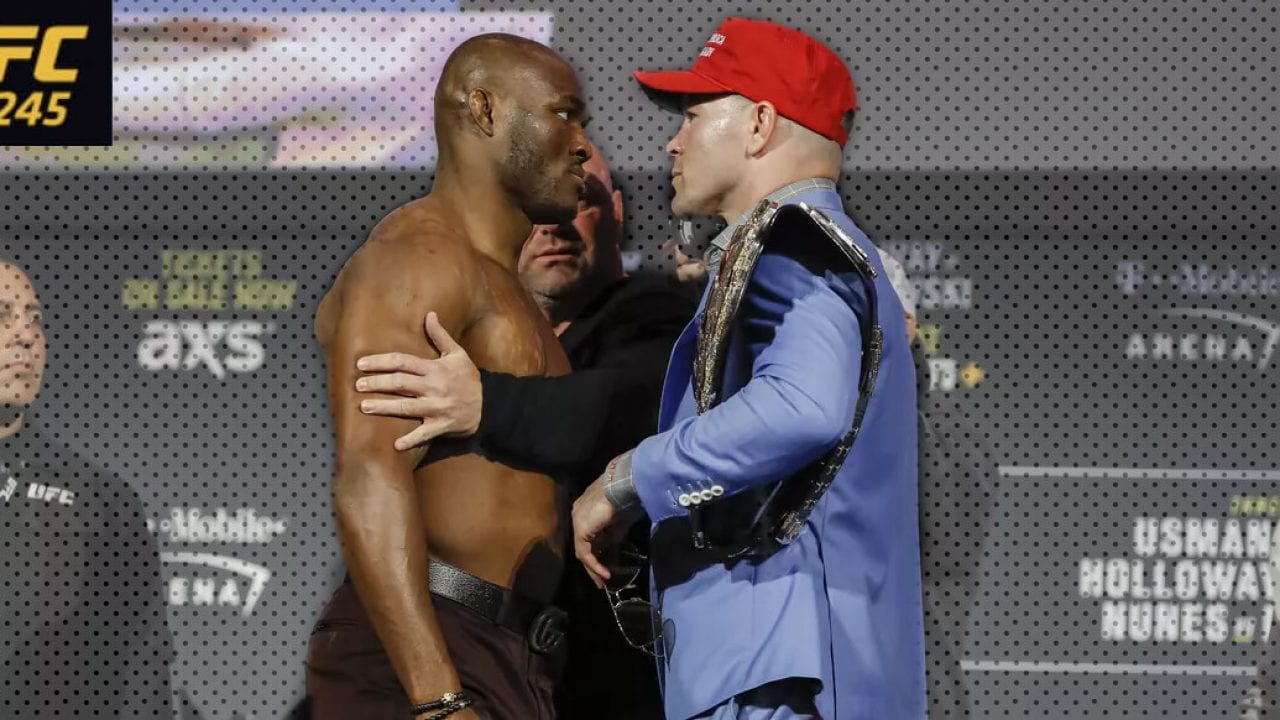 Kamaru Usman knows that he is facing a stern test of his championship credentials when he takes on Colby Covington for a second time later this year.
The warring welterweights are slated to do battle once again on the upcoming UFC 268 card, which represents the UFC's return to Madison Square Garden after skipping their traditional November card in the Big Apple last year due to the onset of the Covid-19 pandemic — and Usman says that he will be staring down one of the best 170-pound fighters in history when the fight commences.
"He's definitely up there," Usman said to Helen Yee as noted by MMA Fighting. "I'm no hater, I give props where props are due. I think Colby probably is, I would put him in the top-15 welterweights of all time, as far as fighter-wise and skill-wise, the way that he fights. You may not like him personally, which I really don't, but as far as skill-wise, he's a good fighter. A very, very good fighter.
"I think we were both content with understanding that was a Mano a Mano, we needed to duke it out, we needed to go back in the day and just throw fisticuffs and see who got the better of the other," Usman said of their first fight. "I told him, I said I would punish him for four and a half rounds and I would finish him and that's exactly what I did. I think in this next fight he's gonna try to be a little more strategic but he's going to quickly realize that's not gonna work so you're just stuck in there getting beat up."
But with the stakes as high as they are Usman says that he will be content with the win regardless of how it comes, and after he has already scored two KO wins this year against Jorge Masvidal and Gilbert Burns.
"It doesn't matter. Finish or not, the way I fight I want to dominate a guy from start to finish," Usman stated.
"I want to out-class a guy. I want a guy to go home, when they lay down in bed at night they're like, 'Sh*t, that guy's better than me. There was nothing I can do to beat him.' That's what I want. That's the feeling that I want to live with these guys each and every time they compete against me. So whether I finish him or not, I want him to have that feeling. But of course, the finish is great and that's something that people highly anticipate from me right now."
Comments
comments