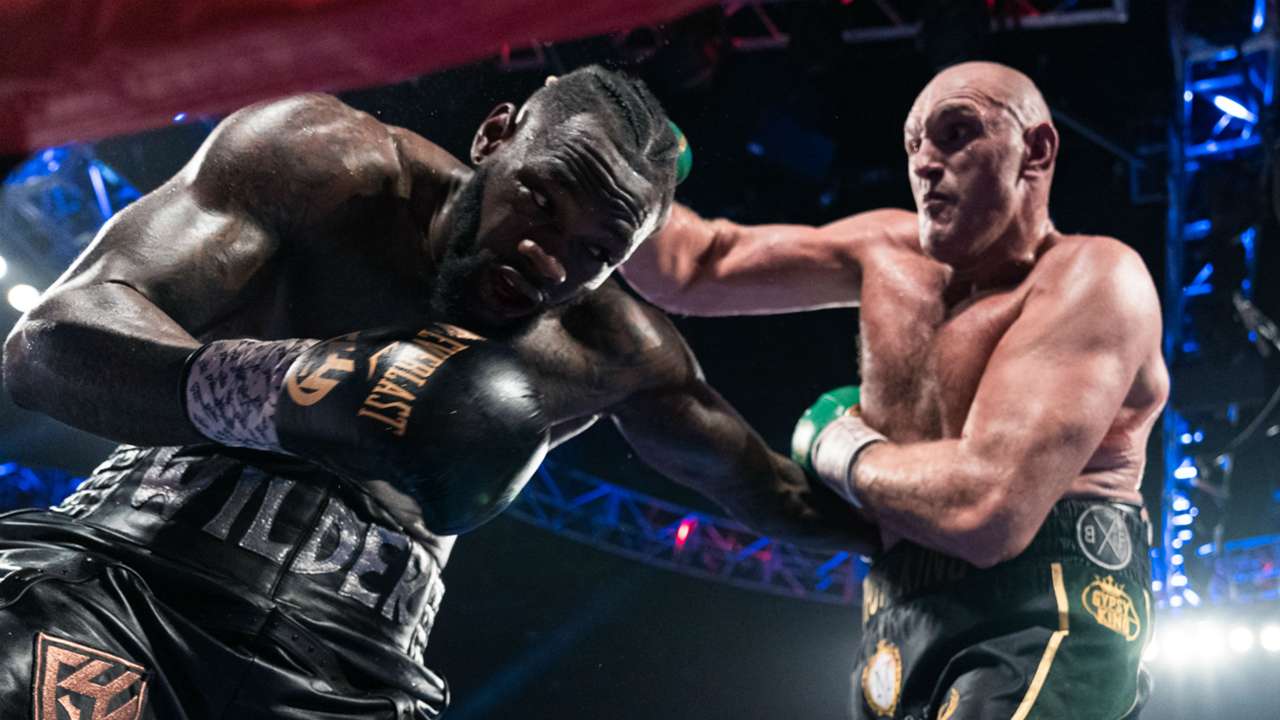 Deontay Wilder is still sore about the manner of his defeat to Tyson Fury earlier this year.
The Bronze Bomber will get an opportunity to, from his perspective at least, correct the record when he takes on Fury for a third time this weekend in Las Vegas but says that he is sure that Fury didn't play by the rules last March. Among Wilder's accusations are that Fury used "loaded gloves" in their last meeting — and he isn't listening to anyone who says otherwise.
"I don't regret it and I'll go to my grave believing what I believe in," Wilder said this week at the pre-fight presser. "I know things for fact, I have confirmation, clarity of a lot of things. One thing about it: men lie, women lie, but your eyes don't lie with what you see.
"People can believe what they want, we're all human, but the eyes don't lie, and it only made me better as a man, as a fighter to understand, to see things and know things for facts. It made me even hungrier than before."
Fury again rubbished these claims while speaking to Ariel Helwani on The MMA Hour on Wednesday but Wilder seems intent on proving his point in the ring.
"My energy is like my mind, it's very violent," Wilder added. "I'm just ready to go [on Saturday]. I've dedicated myself, devoted my time and my body, me and my team reinvented. I'm ready to reintroduce myself to the world. Prepare yourself for battle and get ready for war."
Fury, though, isn't buying it and alleges that Wilder's statements are little more than an attempt to build-in excuses to their narrative.
"You're in denial, and you're getting knocked out," said The Gypsy King. "That's your legacy, tattered, torn to bits, finished. You're getting knocked the f*ck out."
Comments
comments