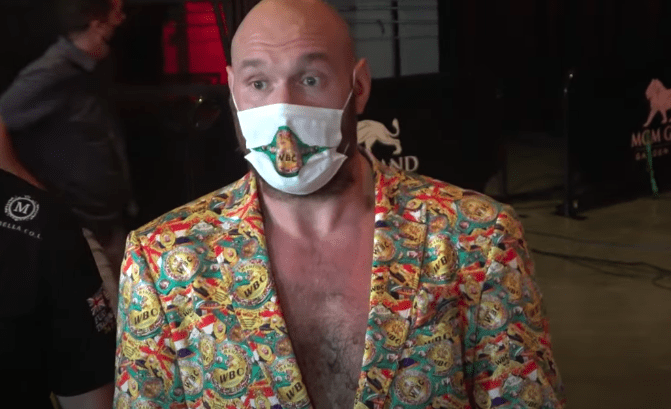 Tyson Fury says he has no problems gaining the motivation to defeat Deontay Wilder for a second time when they meet in the ring this weekend.
Fury, who defeated Wilder by seventh-round stoppage last March, is priming himself for another outing with the man whose undefeated record he claimed with that stunning, walk-forward performance in Las Vegas. This time around, Fury says there will be no excuses from the American after being handed a second straight loss.
"His legacy is in bits right now,' said Fury to reporters in Las Vegas, including The Mac Life. "It was all good because any man can lose a fight but not come up with all the rubbish excuses he came out with. That tarnishes a man's legacy completely."
This will, of course, be Wilder's first fight under the tutelage of Malik Scott, the man ushered in to helm his camp after Mark Breland was removed from the camp — partly, at least, down to his decision to throw in the towel in the Fury-Wilder sequel. Furthermore, Scott is one of those many names on Wilder's list of KO victims when the the trainer-and-student met in the ring several years ago.
"Malik Scott, one, he's a loser," said Fury. "And Deontay Wilder don't respect him because he's already knocked him out in 30 seconds. How's he going to take notes from a man he's already knocked out? It's like me getting some guy I knocked out it one round and saying, 'You know what, guy? Please train me because you can teach me.' But I knocked him out in ten seconds? That's just not relevant."
–
Comments
comments