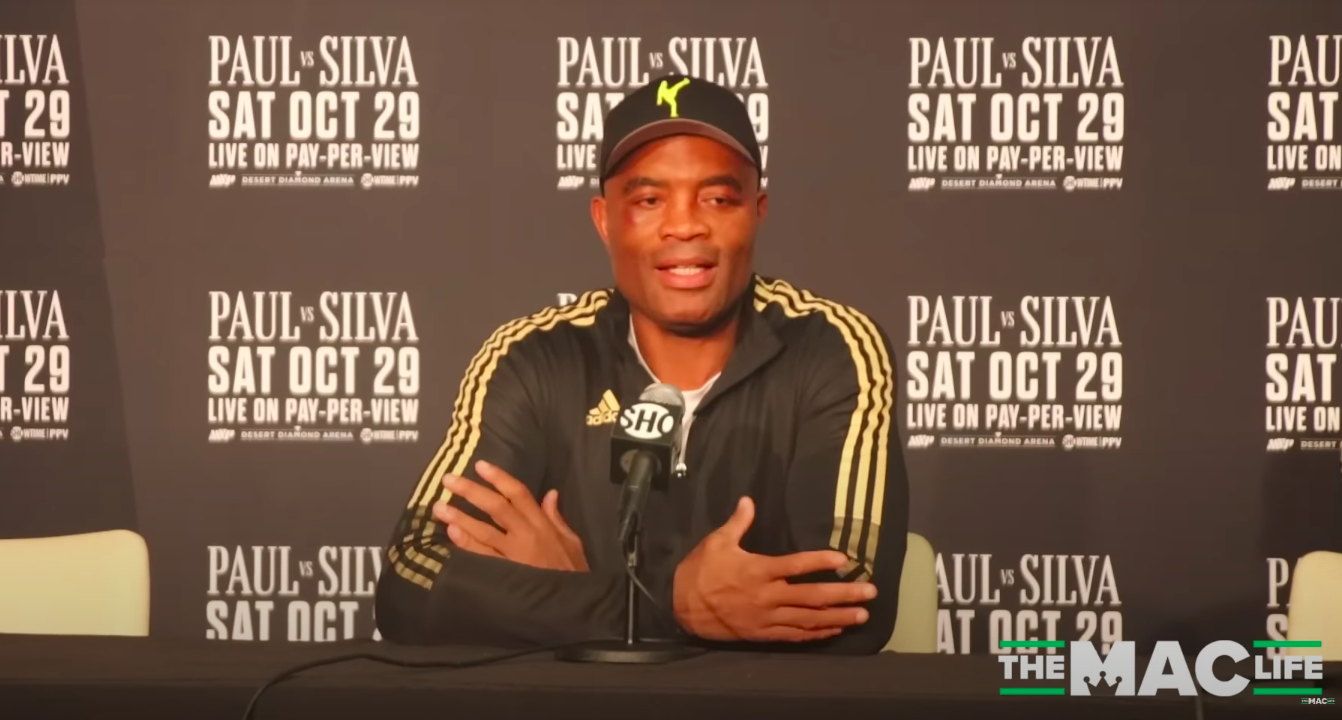 Nothing ventured, nothing gained.
Anderson Silva came up short in his bid to become the first fighter to hand a defeat to Jake Paul on Saturday night, with the UFC legend dropping a unanimous decision to the YouTube star in their much-hyped boxing match in Glendale, Arizona. It was a fight which further legitimised Paul as a combat sports commodity, especially after Paul sent Silva to the canvas in the closing seconds of the bout — but speaking to the media afterwards, Silva said that his opponent deserves credit and added that his own career isn't at an end just yet.
"I failed in the strategy, and the last round, Jake take a good punch and my base was not correct," said Silva to the media, including TheMacLife. "That's what my coach said, my base was not correct and that's [why] I took the punch. But I didn't feel knocked out. I don't feel power, but I wasn't in good balance and that's when I take the punch.
"I just talked to my coach: 'I don't believe it'. I trained hard not to do the same stupid position, but I'm human. I'm superhero, but sometimes, my half-human fails.
"I think it's very important that people respect the moment — Jake's moment now," said Silva. "I'm [a] black samurai. I know I lost. I know I failed in my whole strategy and my opponent win. And I need to respect that. I'm not the same [as] the other guys that fought with Jake. 'Oh, I need revenge. I need rematch.' I don't know. Let's go see what happens. Maybe, I don't know."
The defeat will add to calls as to when Silva, who turns 48 in April, will hang up his gloves — but the legendary fighter says that he still has a few more challenges left in him.
"I can't stop," he said.
Comments
comments