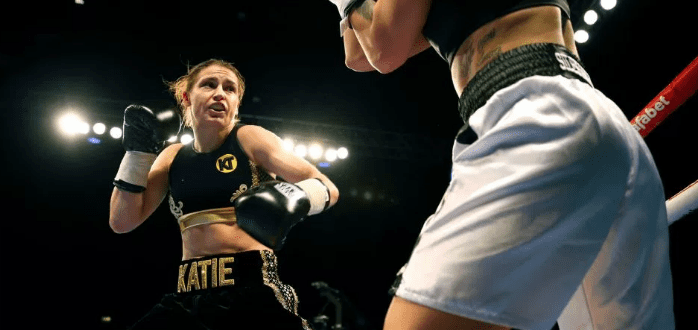 Katie Taylor has achieved practically everything there is to achieve in the world of boxing — but one lofty goal has remained outside of her grasp: a headline fight in Dublin's Croke Park.
The 82,000 capacity arena is the third-largest venue in all of Europe and has hosted boxing events in the past, most notably Muhammad Ali's clash with Alvin 'Blue' Lewis in 1972, and if Ali is regularly cited as 'the greatest' Taylor can very much claim the same mantle in the female side of the boxing game.
Taylor will fight in less impressive surroundings on Saturday when she defends her lightweight crowns against Argentina's Karen Elizabeth Carabajal inside Wembley Arena but after that the Bray woman says that she wants to work towards a Croke Park date, and potentially a rematch with Amanda Serrano — the woman with whom she shared the ring with in Madison Square Garden in April.
"I obviously can't control what she [Serrano] does; there are lots of big fights out there for me. What I want is to headline a fight in Ireland," Taylor told the BBC. "In six years as a professional, I've never headlined a fight in Ireland. That would be huge, and against Serrano would be good. But there's no shortage of big names out there.
"It's definitely realistic," Taylor added. "We were in talks with Croke Park. To fight there in front of 80,000 people would be the biggest event in the history of women's boxing. That would be great, and it is a very realistic goal for some time next year. The politics are all behind us now. It's unfortunate because we wanted the Serrano rematch straight away."
Taylor's promoter, Eddie Hearn, added that steps have already been taken to ensure that she gets her wish.
"We had a lot of conversations at the back end of last summer to prepare to go there," he said. "A lot of those conversations were with Croke Park and the government — they're ready. If there's a time for Ireland to return to boxing, Katie Taylor is the one to do it."
But for the time being, Taylor is concentrating on the tasks at hand and following her vintage performance against Serrano in April, she says that her desire to compete is as strong as it ever was.
"I don't like putting limits on myself, I just take it fight by fight, year by year," she said. "Right now I feel fantastic and I still love my sport. I still love getting up early in the morning, I still love the sparring sessions. As I long as I still have that, I will still be wanting more."
Comments
comments