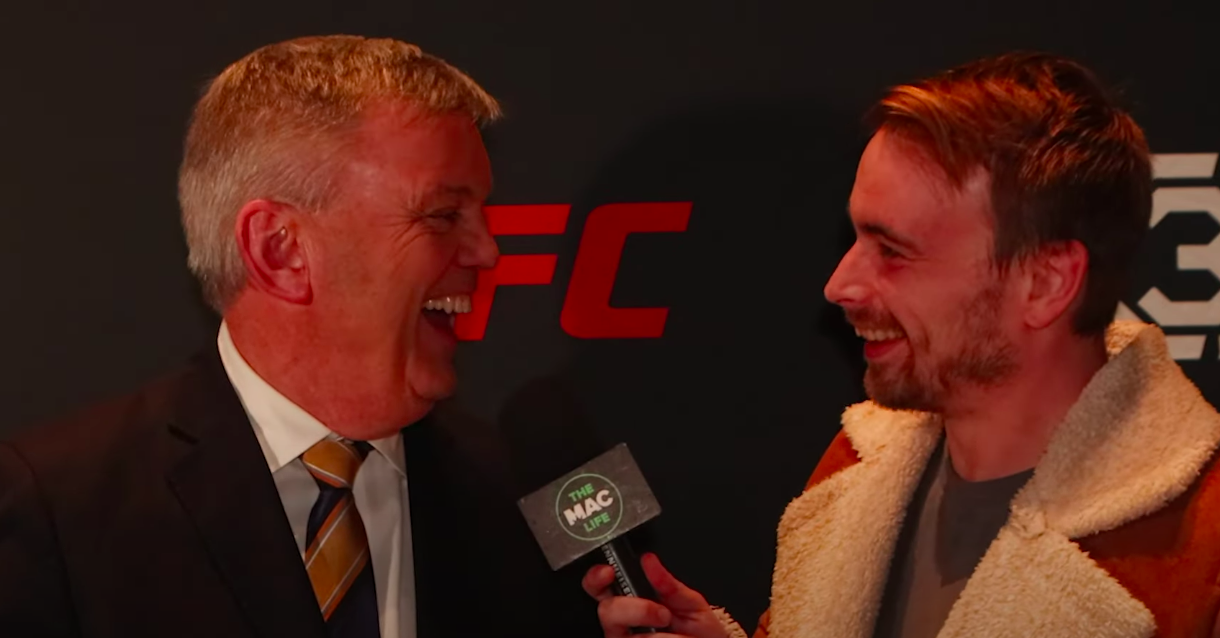 World famous boxing coach and analyst Teddy Atlas has just about all there is to see inside and out of the combat sports arena. 
Atlas, 66, has worked the corners of some boxing's biggest stars of the past 40 years, Michael Moorer and Barry McGuigan included, but has lately developed a keen eye for mixed martial arts as he transplants decades of boxing experience from a ring to a cage. And ahead of the return of Conor McGregor later this year in a soon-to-be-confirmed bout opposite Michael Chandler, Atlas says that combat sports will soon be reacquainted with one of it's biggest-ever stars.
"I expect the return of the king," said Atlas to TheMacLife last weekend in Las Vegas. "When I say that, I mean the guy's a pioneer. I talked about [Muhammad] Ali — I think it's fair to compare them a little bit — because Conor brought the sport … to another level, and Ali did that too.
"So when I say return of the king, I mean a guy that… no-one has promoted themselves like him. Nobody every promoted themselves like Ali. There was only one, and there's only one Conor. Yeah I know he's older, he's coming off a horrific injury and two straight losses — I get it. I don't know if he's the same fighter, I'm always going to speak honestly. But I know he's still Conor McGregor.
"When I take my grandson to the zoo, there's only thing that always stays the same, that never gets old. You know what that is? When he sees the lion. When he hears the roar, that never gets old. There's only one lion — and there's only one Conor McGregor."
The exact details of McGregor's return have yet to be confirmed. He and opponent Michael Chandler are presently in Las Vegas where they are filming the latest season of the UFC's long-running reality series 'The Ultimate Fighter', ahead of their own fight in the Octagon later in 2023.
Comments
comments