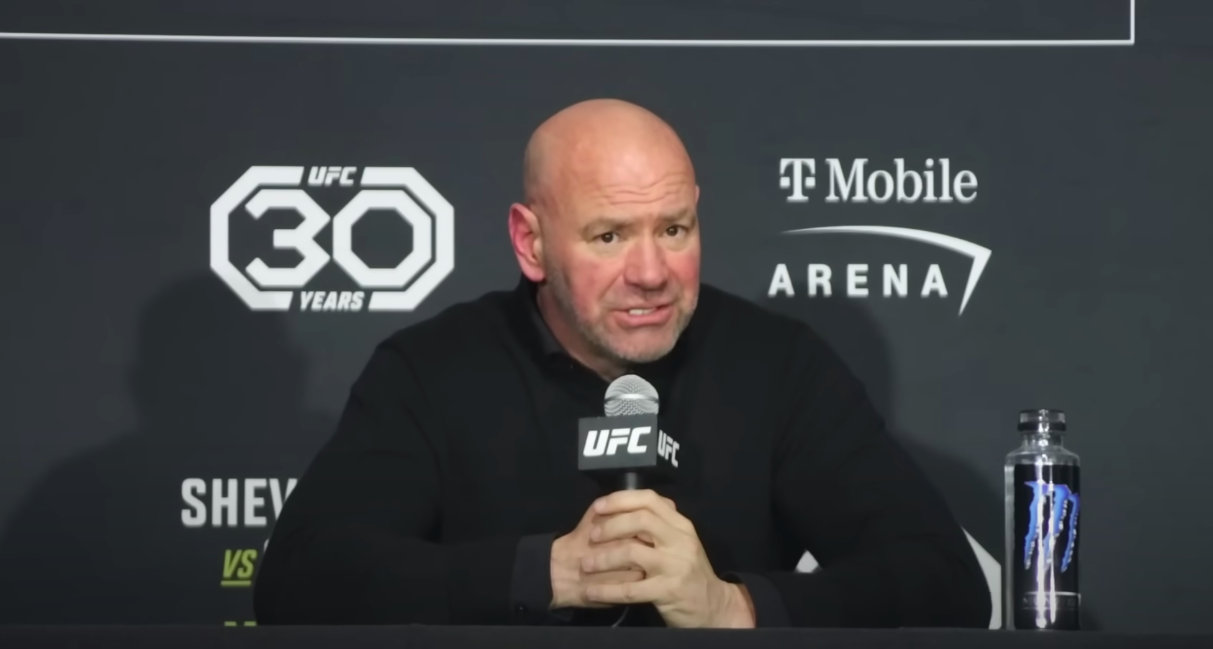 If some people were expecting the forthcoming season of 'The Ultimate Fighter' led by Conor McGregor and upcoming opponent Michael Chandler to progress without a bit of needle between the two rivals, Dana White says think again.
Speaking to TheMacLife following last weekend's UFC 285 card in Las Vegas, White said that the two fighters initially had an accord when they took on coaching duties in the latest season of the UFC's long-running reality series — but now? Some sh*t has gone down.
"Chandler and Conor were very respectful to each other, and then some things started escalating that you'll see on the show," said White, offering a glimpse of what fans can expect when the show airs later this year. "They do not like each other now. A lot of sh*t went down on Friday."
White kept his cards close to his chest as to what exactly went down, perhaps keen to ensure as many viewers as possible for the show's debut on May 30, but the UFC president — by now a veteran of sorting out issues which occur in the TUF gym or fighter accommodation — said that he wished the incident didn't happen.
"There was a lot of sh*t that went down on Friday, yeah," White said. "I don't look at stuff that's good for the show or things like that. Whatever happens, happens. The stuff that just happened shouldn't have happened and I'm getting old. I would have been in there sooner back in the days but not good."
The season will mark McGregor's second stint on the show, following his first in the summer of 2015 opposite Urijah Faber. On that occasion, McGregor — who would months later knock out Jose Aldo 13-seconds into their contest for the undisputed UFC featherweight championship — wasn't lined up to fight his opposing coach. This time, though, he is — even if White isn't quite sure when it will happen.
"Trust me if there was [a date], you would have heard about it already," White responded when asked about a McGregor vs. Chandler. "As soon as there is, we'll announce it, but no not yet."
Most MMA fans will tell you that a Conor McGregor fight is a must-watch — but perhaps even more-so now after some added TUF drama infused into their rivalry ahead of what will almost certainly be the most-watched MMA event of the year
Comments
comments