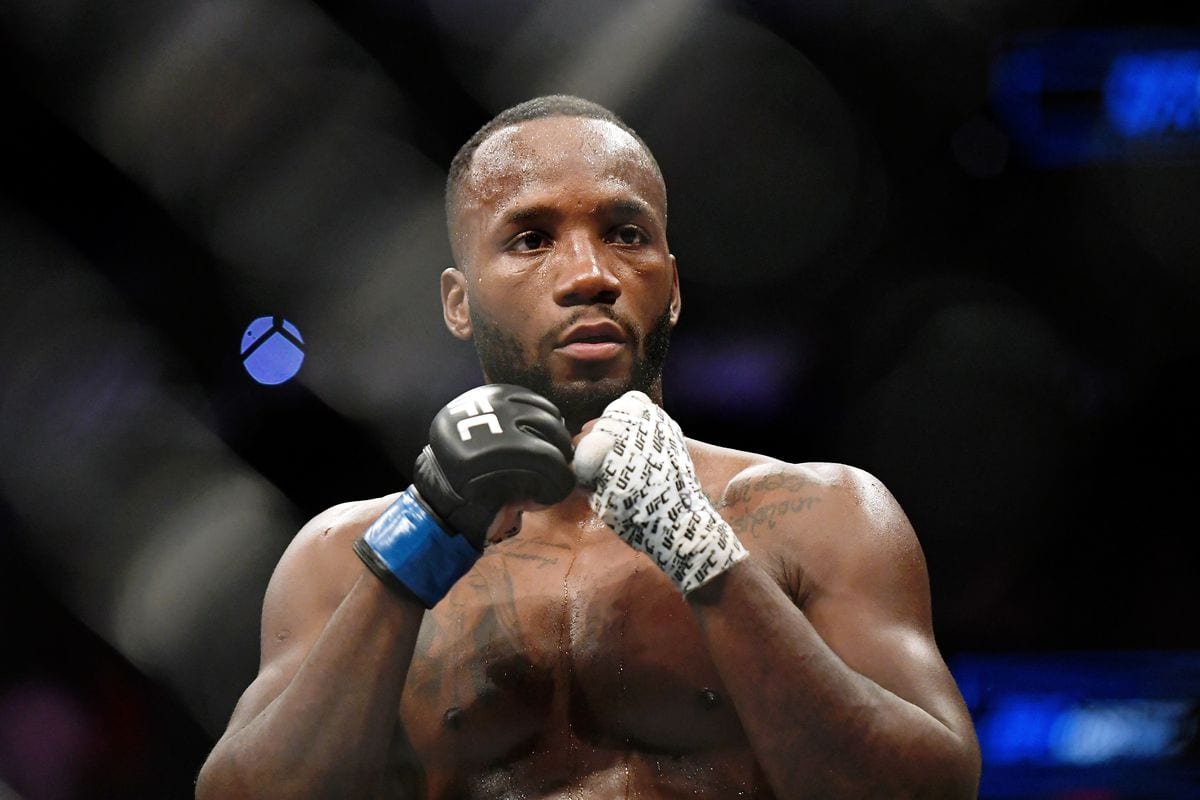 Leon Edwards will end his 18-month exile from the cage this weekend when he takes on Belal Muhammad in this weekend's UFC main event in Las Vegas, but the Brit's hiatus from the cage certainly didn't come about from a lack of trying.
The top-ranked welterweight, who is currently in the midst of an eight-fight win streak at 170-pounds, saw potential fights with Tyron Woodley, Kamaru Usman and, more recently Khamzat Chimaev (x3) fall apart for a variety of reason — but had the chips fallen somewhat differently, it Edwards could well have been fighting Colby Covington this weekend amid reports that the one-time title challenger was offered the fight by the UFC.
But the fact that the fight isn't happening on Saturday night is a mark of the man, says Edwards.
"I kind of expected it," Edwards told MMA Fighting of Covington's reluctance to take the fight. "This man's been running since forever. Every time my name gets mentioned, he runs and makes excuses. I expect nothing more from a coward. I expect this is the way he would approach it.
"The UFC wanted the fight. They went to him, came to me and said 'would you fight Colby?' I said yes. They went to him and he just says no. So I suspect that's what he's going to do. You cannot force a man to fight. It would have been great to have him in there, to put him in there to smash his head in but now here we are with Belal Muhammad."
View this post on Instagram
Furthermore, Edwards says that Covington's stance on accepting fights is a world away from his own and he says the evidence of this can be seen in his willingness to accept a fight with the dangerous but unranked Chimaev.
"I'm sure that I am willing to fight anybody," Edwards said. "Khamzat for example, there's no reason for me to fight him. He's a new guy in the UFC. Up and coming. I didn't need to fight him but I stepped up and I was willing to fight him. Now Belal Muhammad. I didn't need to fight him either. I could have waited out and waited for one of these top guys. I'm not in the waiting game. I'm a young man and I need to be active.
"So yeah, I think all this showing the UFC I am willing to compete, willing to fight any of these guys. It doesn't matter who's first or who's next. If I believe I am No. 1, then who gives a sh*t who's next? That's it really. Showing the UFC I am willing to go and hopefully put me in the good books and get me to where I want to get to."
It remains to be seen if a win against Muhammad can propel Edwards to the title opportunity he craves, particularly given rumours that Usman's next defence will be a rematch against Jorge Masvidal, but that certainly isn't going to stop him from trying.
After all, you know what's better than an eight-fight streak? A nine-fight win streak.
Comments
comments