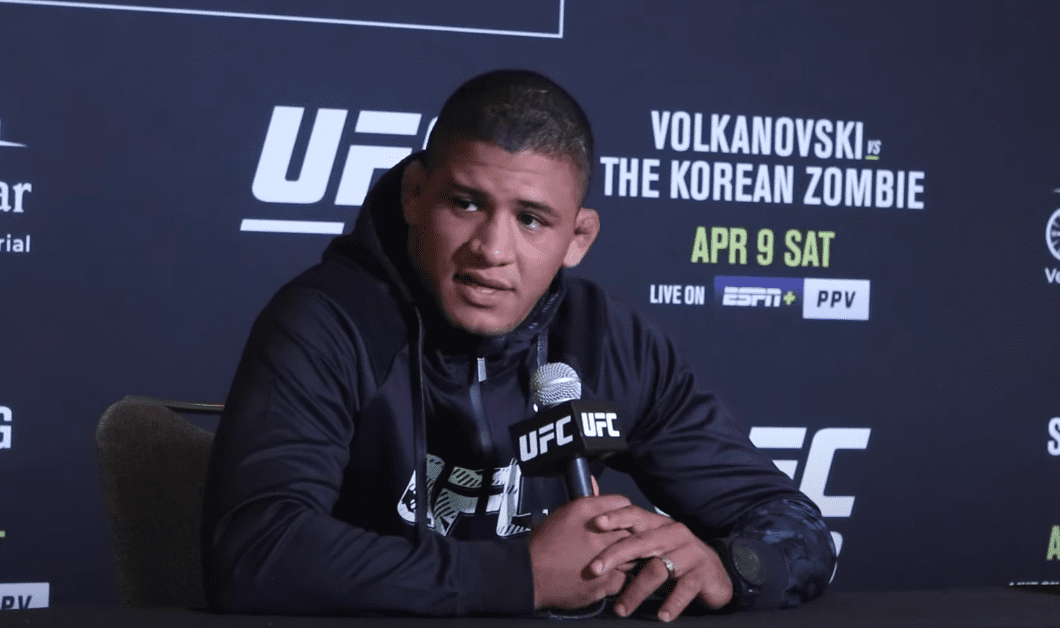 Gilbert Burns is in confident form ahead of this weekend's fight with Khamzat Chimaev and says that his victory this weekend will be just another win on his path back to title contention.
Burns is considered by most to be the sternest test of Chimaev's UFC career to date after the Chechen-born Swede blitzed through his first four opponents in the Octagon since making his debut in the summer of 2020. But as far as the Brazilian is concerned, Chimaev is tough — but isn't the boogeyman that many might think he is.
"Nothing special. I think his wrestling is very good," Burns said of Chimaev to reporters in Florida, including The Mac Life.
"His control, his ground-and-pound is good. And the fact that he's very long helps, too, so he gets good grips, good control, knows where to put the weight. Very technical, hits hard. But the opponents didn't do too well. Those guys don't know how to get up. The other ones don't know how to wrestle.
"I don't even know, I got to look at it to watch it, but his first two UFC opponents, do you know their name? Anyone? No one knows. For sure, they're pretty tough to be in the UFC, but they're not Gilbert Burns. They're not in the top of the division. So, all due respect, sorry for you if you were one of these guys, no offense, but I'm in the top of the division, you know?"
Much has been made of the fact that Chimaev has absorbed a grand total of half a punch per fight throughout his UFC career to date (two strikes in four bouts) but Burns says that if his opponent thinks he is untouchable, he is in for a surprise when the referee motions them forward late on Saturday night in the Octagon.
"I give this guy the opportunity. I want to fight him because I believe he's very good, but I don't see a monster, I see a human being," Burns stated. "Confident, a little bit cocky, undefeated, thinks he's the best, untouchable — but we shall see. We shall see Saturday."
Comments
comments