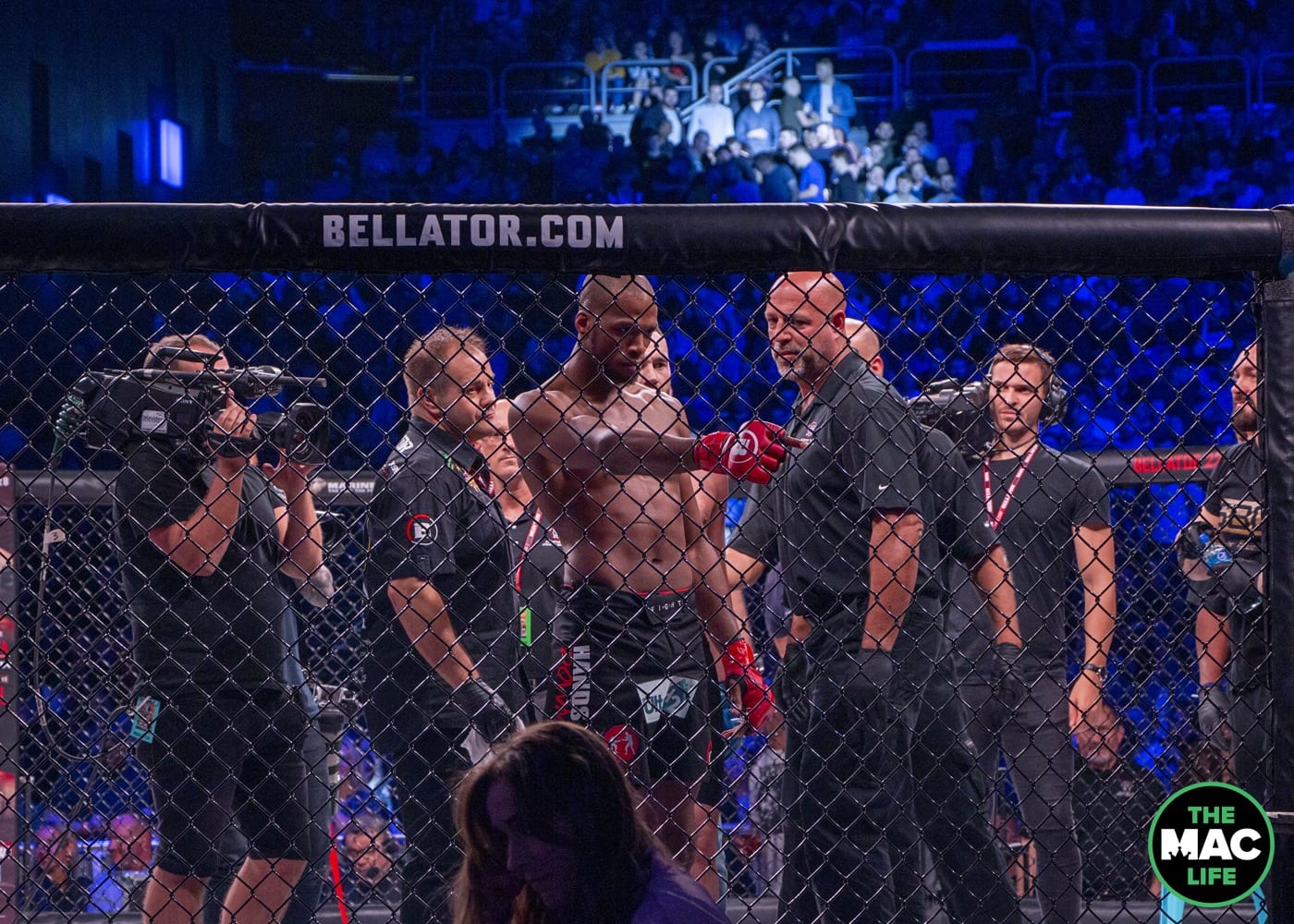 If free agent Michael 'Venom' Page ends up inking a deal with the UFC for the next stage of his mixed martial arts career, the Londoner says that he wants to jump straight into the welterweight division's shark tank.
MVP has become one of Bellator's biggest-named fighters in his decade-long run with the organisation, during which time he has been defeated just twice (against Douglas Lima and Logan Storley) — and he says that his history with Scott Coker's fight league should mean that he jumps straight into high profile fights, rather than navigate a series of unranked fighters if he signs a deal with the UFC.
"Can I see myself there? 100%" Page told FREESTYLEBENDER, as noted by Lowkick MMA. "I want top five, top ten max. I don't feel like I need to prove myself all over again. I just want to go in there, and we've seen it with Michael Chandler. He went in there, fought a top ten, Dan Hooker. Great first win for him, that just sprung him into title contention.
"That is the route I see myself in. I don't see it in any other way. I don't need a warm-up fight. And it's not like I've been out of the game for ages. I'm ready to go now."
It remains to be seen if a deal can be ironed out with the UFC — but it seems that, at minimum, discussions have been held, given that Page was present at the UFC's recent event in London where he was featured prominently on the broadcast. This is something that the UFC are loathe to do with fighters under contract with other promotions, especially direct competitors like Bellator. Elsewhere, the Professional Fighters League (PFL) would also likely be interested in MVP's service.
Either way, you can expect some clarity to Page's future career moves in due course.
Comments
comments