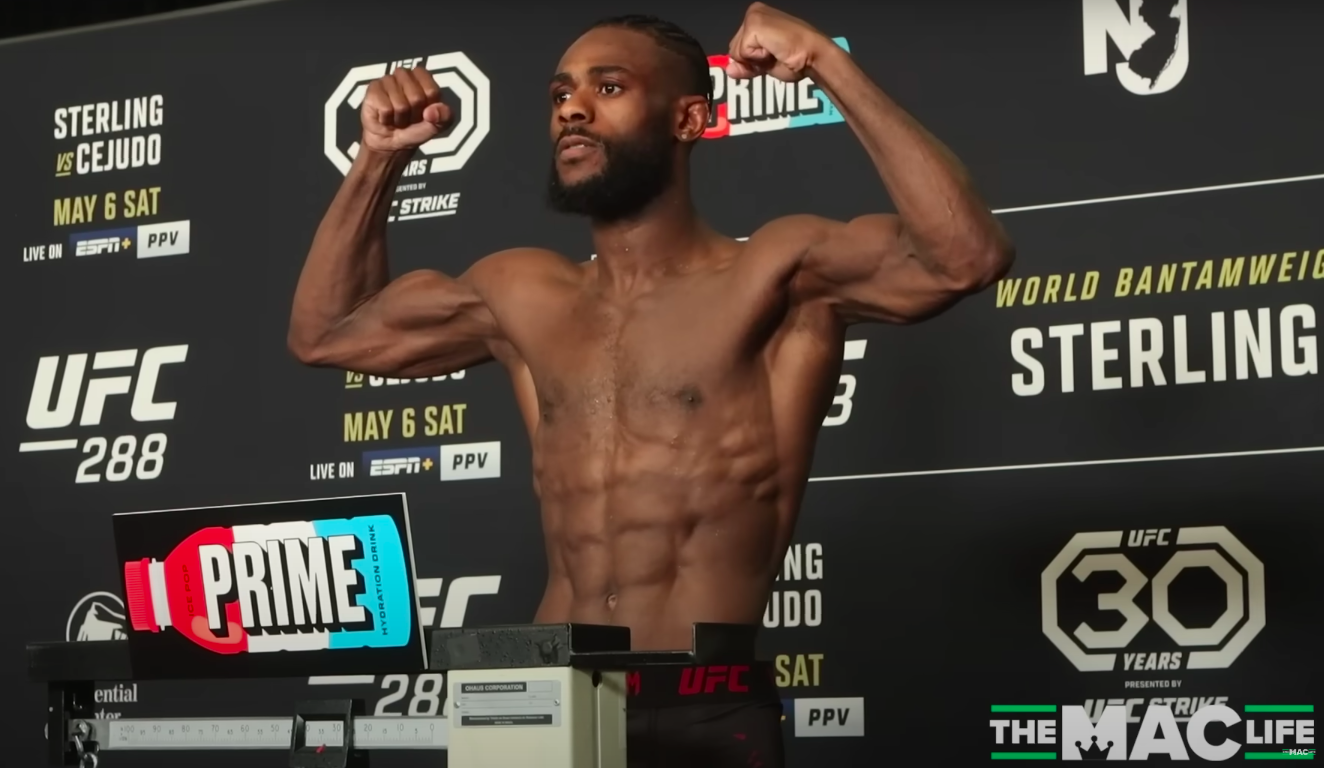 Before last Saturday, Aljamain Sterling had only been finished once in the cage.
On that occasion, Sterling was caught early into the fight by a Marlon Moraes knee as he attempted to close the distance for a double-leg. The New Yorker overcame that disappointment by going on a nine-fight winning streak, during which time he would win the UFC bantamweight championship and defend it against a triumvirate of former titleholders: Petr Yan, TJ Dillashaw and Henry Cejudo.
And after snapping that winning sequence with a second round TKO defeat to Sean O'Malley in Boston on Saturday night, Sterling says that he can work back to the top of the sport.
"For me, this isn't that dark of an emotional time," Sterling said of the defeat on his personal YouTube channel, as noted by MMA Fighting.
"If I got outclassed, dude. I wouldn't even know where to even begin to know how to pick up the pieces. Glass half full. Yeah, I lost but I fought great in the first round, I had a great start to the second round until I didn't and it's just one of those things. Can I get back? Will I bounce back? I been here before. I've done it before and I know I can do it again."
Prior to the fight, Sterling had said that he believed there to be a "99% chance" that his next fight would be at featherweight but this appears to be off the table for now, at least judging by his comments — with 145-pound champion Alexander Volkanovski, who had previously been open to offering Sterling a title shot, saying that he hadn't done near enough to bypass Ilia Topuria in the contendership stakes.
"Going in there I felt I should be able to get the job done and I do think I was on my way to doing what I did in the first round and replicating that for four more rounds," Sterling added. "Got a little excited, overextended, and gave the man the one thing that he always excels at is when guys overextend, they reach. O'Malley capitalizes and he cracks guys.
"Credit to Sean. He stayed patient waiting for that clean shot to come. I made the one mistake he wanted me to make at some point during the fight and I never got an opportunity to showcase my grappling skills to the world and show the world why I'm the best."
Comments
comments