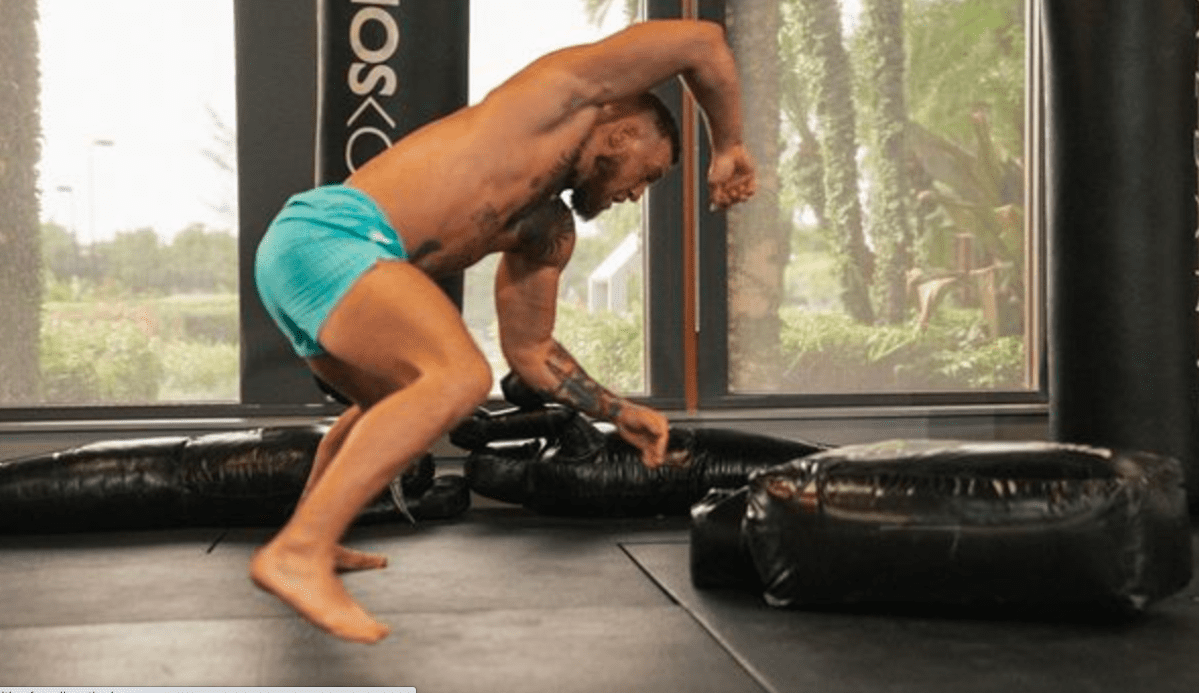 Conor McGregor is already known as one of the best strikers in the history of mixed martial arts but as he prepared to return to the cage following the leg injury he suffered in his last bout in the summer of 2021, the UFC's first ever two-division world champ says that he is sharpening all of his tools.
A glance at McGregor's career record 19 knockouts (or technical knockouts) in his 22 wins but while the majority of those have come as a result of concussive blows on the feet, many have been bookended with a series of strikes on the ground. Marcus Brimage, Diego Brandao, Dustin Poirier, Dennis Siver, Chad Mendes, Eddie Alvarez and Donald Cerrone have all been ruthlessly dispatched on the mat after first being toppled on the feet — and McGregor says that his finishing instinct with ground n' pound is so effective because he picks which shots to throw, and when.
View this post on Instagram
"I've the best ground and pound in the game," McGregor wrote on Instagram. "My highest percentage of finishes does not actually come from my standing horizontal back hand, like most assume. My highest percentage of finishing wins actually come from the accuracy of my vertical punching (you are all novices vertical striking. Arm hitters. Ask ref to stop it hitters. Fall over on yourself hitters).
"I don't miss [ground and pound]. I do not hit arms. I do not fall in. I hit soft face, head and skull.
"It's how you've seen people versus me absolutely cut up," McGregor continued "Looking like they've just got a bang of a few golf balls off the tee of a driving range. Skin fully opened. Yet me, skin like butter. Many times I've not even messed up my hair. That's why a lot of these rat bags like to hate. I'm smooth like butter with it. The richest, the baddest, the most unscathed."
Per recent reports, McGregor is expected to return to full-contact training in April ahead of a potential comeback some time in the summer.
Comments
comments