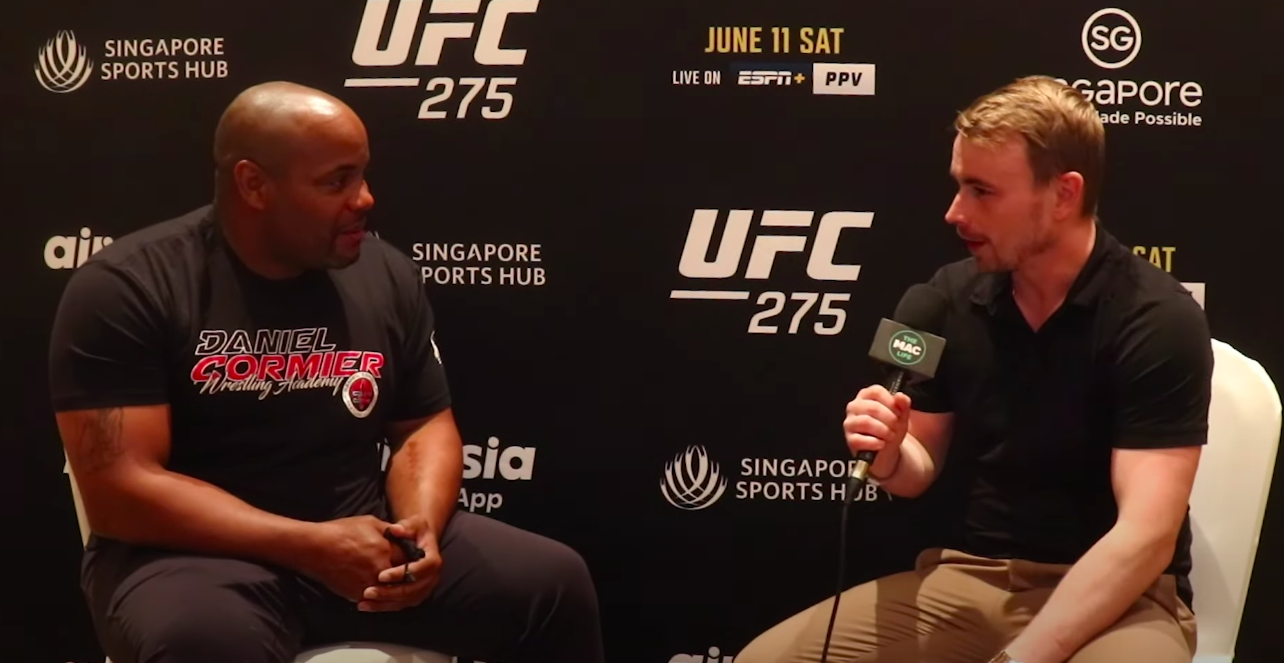 It's been a long time coming but Jon Jones is rumoured to be finally making his heavyweight debut some time later this year.
The man to whom Jones has been most heavily linked will be an interesting litmus test as to Jones' prospects at heavyweight: Stipe Miocic, and one man who is more than adept to discuss this is Daniel Cormier. The now retired fighter has held titles at both light heavyweight and heavyweight, and has fought Jones twice and Miocic three times — and with all of that taken on board, he's not sure if Miocic has to necessary tools to defeat Jones if and when that fight finally takes place.
"[They're] both extremely tough," Cormier said exclusively to TheMacLife.
"They're both tremendous mixed martial artists. But here's the thing. And I will say this as truthfully as I possibly can. When I lost to Jon Jones, I did everything in the rematch in the first fight, and I lost. I did everything possible in that rematch to win and the dude still got me. I gave my absolute best in training, in preparation, I was as sure as about myself going into that fight as I've ever been.
"Stipe Miocic, very very good," added Cormier. "But I couldn't do all the things that I did for those Jones fights. I feel like if I fought Stipe Miocic as prepared as I was the second fight with Jones, I never would lose to him. I don't feel that way with Jones.
"I still believe I would win fights, but I do believe that he could win fights. I do feel like if I was prepared to the best of my ability, I would never lose to Stipe and I really respect Stipe. I just think that the matchup is not good for him. Great fight. I'm excited about it but when I look at these two, I don't know if Miocic gets past Jones. I don't like Jones, but he can fight."
Comments
comments