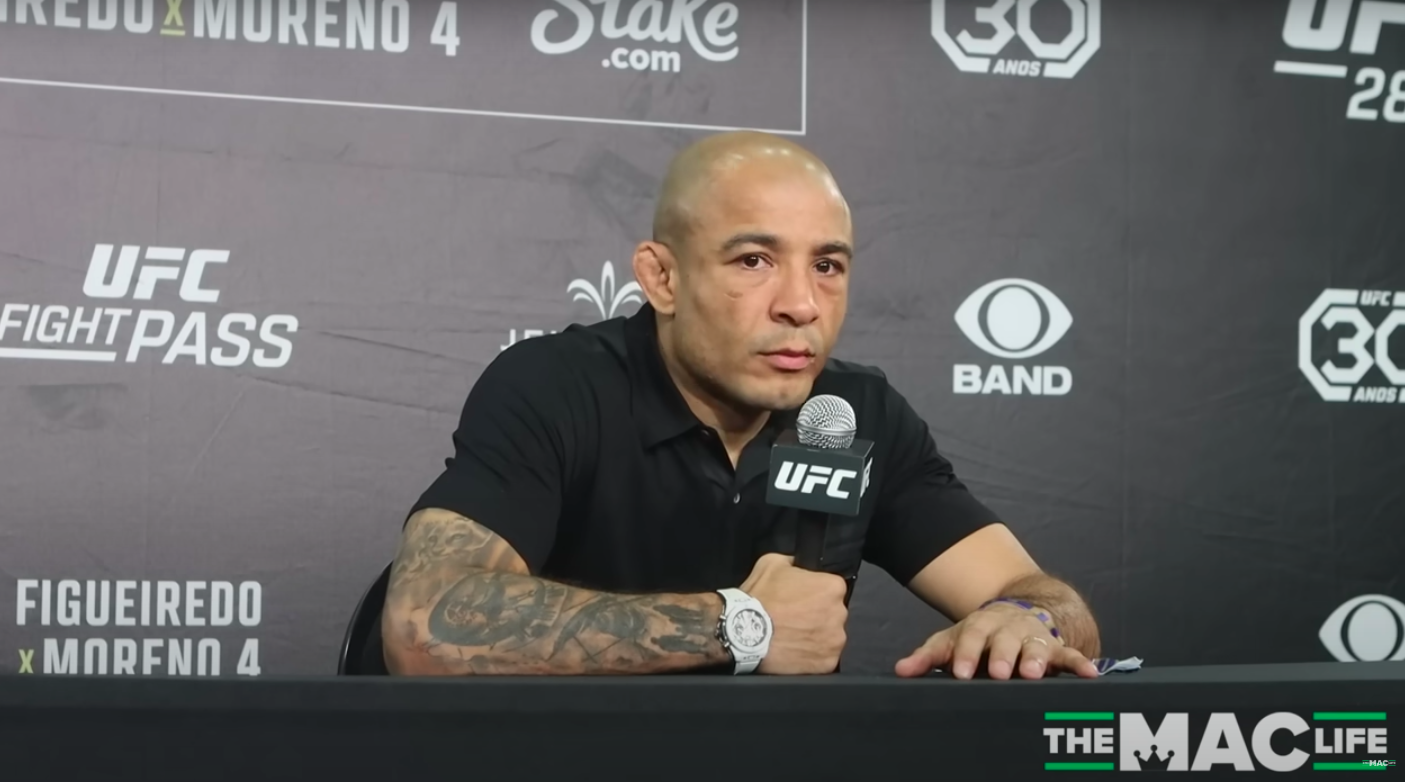 Time heals all wounds.
What was once the most contentious rivalry in all of mixed martial arts has melted into mutual respect and, according to Jose Aldo, a friendship.
While reacting to the news that he was being inducted into the UFC Hall of Fame, Octagon icon Jose Aldo was asked by The Mac Life about the mutual respect which now exists between the two former rivals — and even the report that McGregor had left a pair of red panties as a gift for Aldo following his UFC 200 victory against Frankie Edgar.
"People, everywhere I go now — I do have a lot of respect for him. We're friends. We even follow each other on Instagram, we exchange dialogue there, and sometimes fans come up to me and say, 'Do you feel like beating McGregor or something?'" Aldo told Oscar Willis in Rio de Janeiro on Saturday night.
"I say, 'How can I do that? That's the guy who gave me the most money. I have nothing but respect and kind of a friendship now."
What's more, Aldo said that the two occasionally exchange messages on Instagram — a far cry from the months-long feud they engaged in ahead of their brief UFC 194 title fight in Las Vegas in late 2015.
"It's usually good stuff," Aldo said of what he and McGregor talk about. "He's just coming out of a big injury, so we just exchange stuff like that. He has a massive impact on the sport. It's just usually good stuff that we talk about."
And as for his red panty night after UFC 200, Aldo said the gesture was received in good humour.
"It was just good-hearted, lighthearted fun," Aldo said. "We were in Red Rock owned by Lorenzo [Fertitta] in Vegas and we were window to window and there was a night I beat Frankie Edgar, so he just sent it out as a lighthearted joke. I didn't do anything with it. But maybe. I could even get my missus to wear it or something."
Comments
comments