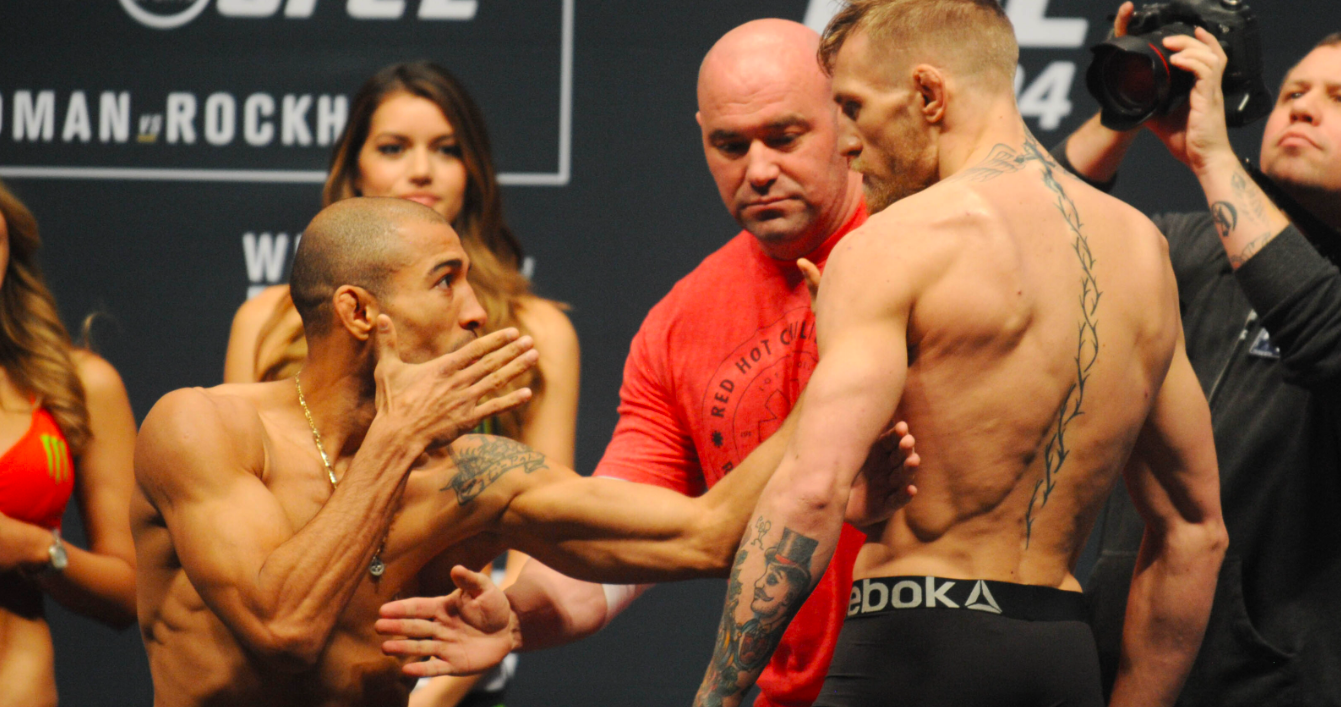 Seven years removed from their UFC 194 featherweight world title fight, it is clear that there are no hard feelings between Conor McGregor and old rival Jose Aldo. 
On Saturday night during the UFC's latest event in Rio de Janeiro, it was revealed by the organisation that Aldo — the former longtime WEC and UFC featherweight champion — was to be the latest inductee into the UFC Hall of Fame months after he revealed his retirement from the cage in what is an acknowledgment of Aldo's 39-fight career which began all the way back in 2004, and which saw him compete in an impressive 16 world title fights.
And McGregor, a fighter to whom Aldo will forever be linked, took to social media soon after Aldo's induction was announced to state that the Brazilian is more than worthy of such a lofty accolade from the UFC.
Earned! https://t.co/ZBjV9NLP0K

— Conor McGregor (@TheNotoriousMMA) January 22, 2023
The matchup between the two (at the time) featherweight rivals is still regarded as one of the biggest world title fights in UFC history, and almost certainly the most high profile title bout to ever have taken place at 145-pounds. It was preceded by a multi-city press tour which also produced the memorable spectacle of McGregor seizing Aldo's world title on stage at Dublin's Convention Centre, much to the Brazilian's chagrin — the first time that there had been such a large-scale, global media frenzy surrounding a UFC title fight.
But when it came down to it in the cage, it was McGregor's left hand that — as he promised — proved to be the difference as he caught an aggressive Aldo rushing in in the opening seconds of the fight, and saw the Dubliner upgrade his interim 145-pound title to the real thing.
But as noted by McGregor, those days have come and gone and from the ashes of the featherweight division's most contentious rivalry has risen a significant measure of respect.
Comments
comments