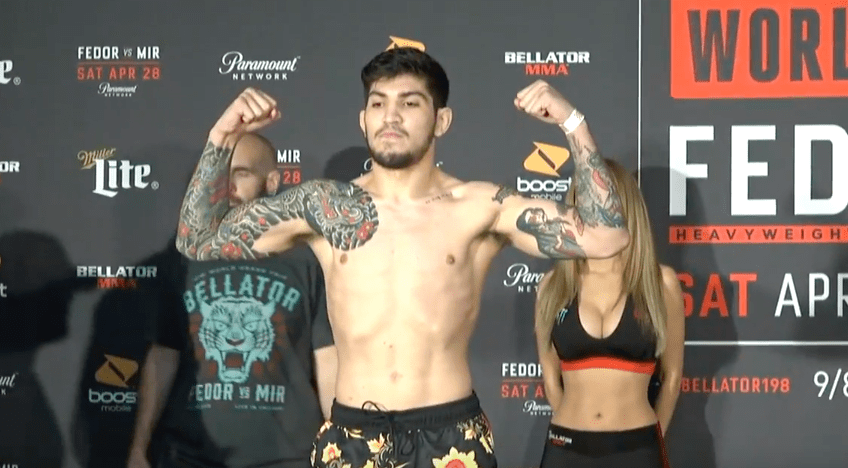 Dillon Danis' second professional mixed martial arts bout ended as his first did — but the preparation, at least a week out, was far from ideal.
The world class grappler locked in an armbar inside the first round in Madison Square Garden on Friday night to advance his professional record to 2-0. Afterwards, though, Danis confirmed to ESPN's Ariel Helwani that he had suffered a tear to his LCL just a week out from the fight.
"The Friday before the fight, so one week before the fight, I tore my LCL (lateral collateral ligament) completely," Danis explained. "I couldn't walk, I couldn't stand. It was terrible. Man, I didn't know if I could do it, I swear. I felt like if I didn't do it now, eventually I'm going to have to do it.
"I took it as life experience and I pulled it off. It makes everything sweeter. That's what I kept thinking, it adds to your story. It's all sweeter in the end."
Just spoke to Dillon Danis backstage. He told me he tore his LCL last week. He's in a lot of pain and is limping noticeably.

— Ariel Helwani (@arielhelwani) June 15, 2019
The story had another chapter written on Friday night. Danis has become one of the more talked-about young fighters in mixed martial arts since making his debut in April of last year. The victory was a satisfying one for him, as he explained to Helwani.
"We got it done, man. I'm not just all talk," he said. "I had no leg, basically. I couldn't stand on it. I couldn't bend it. I couldn't even play guard this whole week. I couldn't play half-guard, nothing. Either you're going to do it or you're not.
"One of my friends said to me, 'If you were in the street and this guy attacked you and you were fighting for your life and you had no LCL and your knee was completely immobile, would you still beat him?' and I was like, 'You know I would'. So I went out there and did it."
Comments
comments