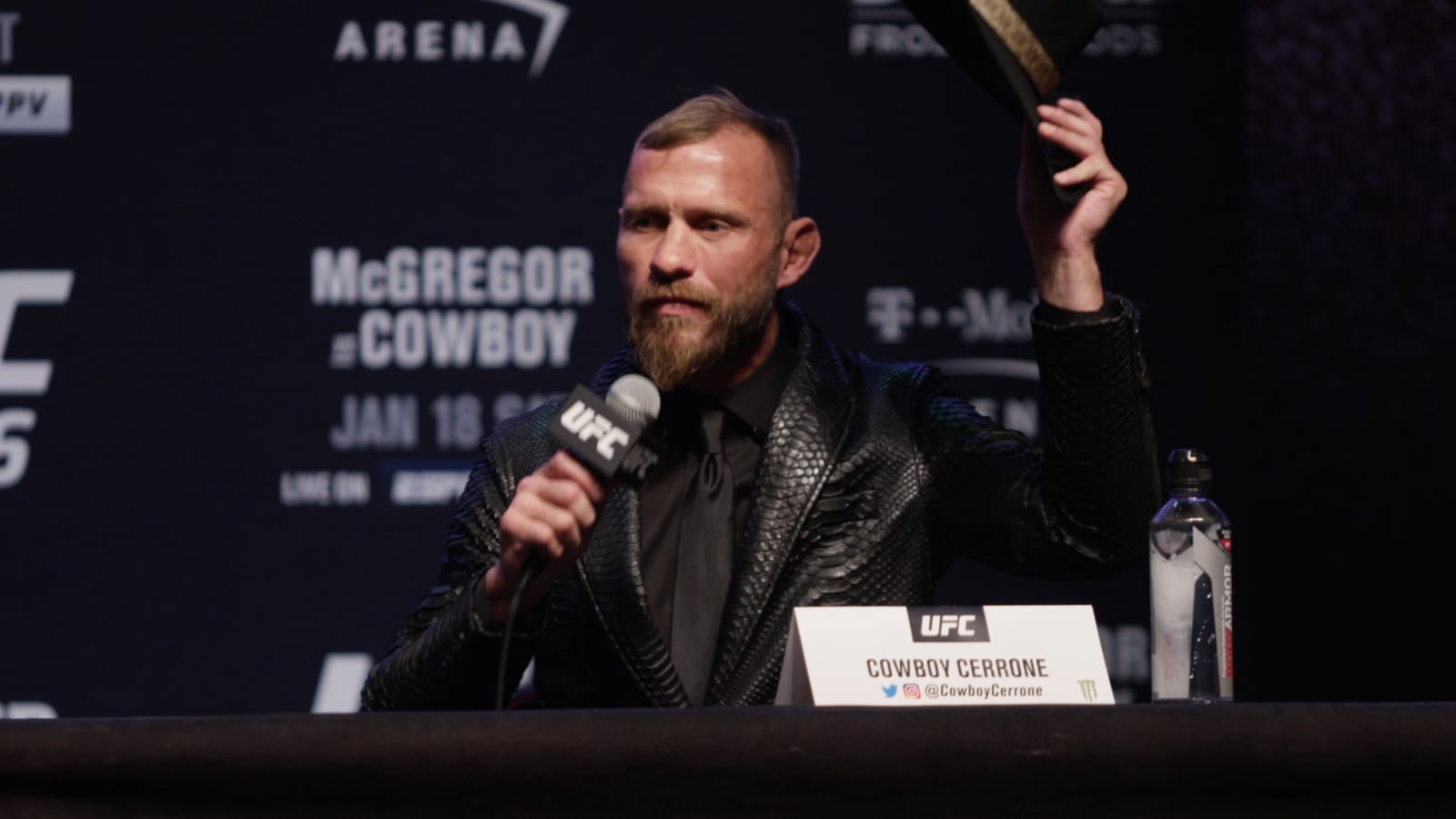 Things haven't gone Donald Cerrone's way in the Octagon lately but the UFC veteran isn't content to walk away from the sport on a losing streak. 
Cerrone lost by first round TKO to short notice replacement Alex Morono at last weekend's UFC event in Las Vegas in a fight which came together after original opponent Diego Sanchez was released from the organisation days prior, and afterwards 'Cowboy' referred to the situation as a "rough day at the office".
"This game can get changed, all it takes is one big shot. He hit me with a good one, set me back. Hit me with another one. I could hear my coaches say grab a hold of him and it's like I don't know if I can take three of them," he added.
"The kid came hungry, ready, no excuses on my end. I was ready. We warmed up great, came out started early, who knows. I should have been kicking more for sure," Cerrone continued. "Should have been a little bit more busy with my jab but I knew he had big overhand monsters. I was trying to not get tagged by one of those and it didn't work."
And while he says that his recent form — in which he has lost to a host of top-ranked fighters including Conor McGregor, Justin Gaethje and Tony Ferguson — isn't how he wants to eventually walk away from the sport.
"Absolutely not [my last fight]. No way. I'll never go out like this," Cerrone said. "I will, 100 percent I'll know [it's the last fight] and I'll come in and sh*t hopefully I go in whipping ass right off. There's no way I'd end like this. I couldn't let my legacy end like this.
"But I'll call the boss man and say 'hey man, I know it's been a rough couple years but when it's time, let me bow out right."
Comments
comments