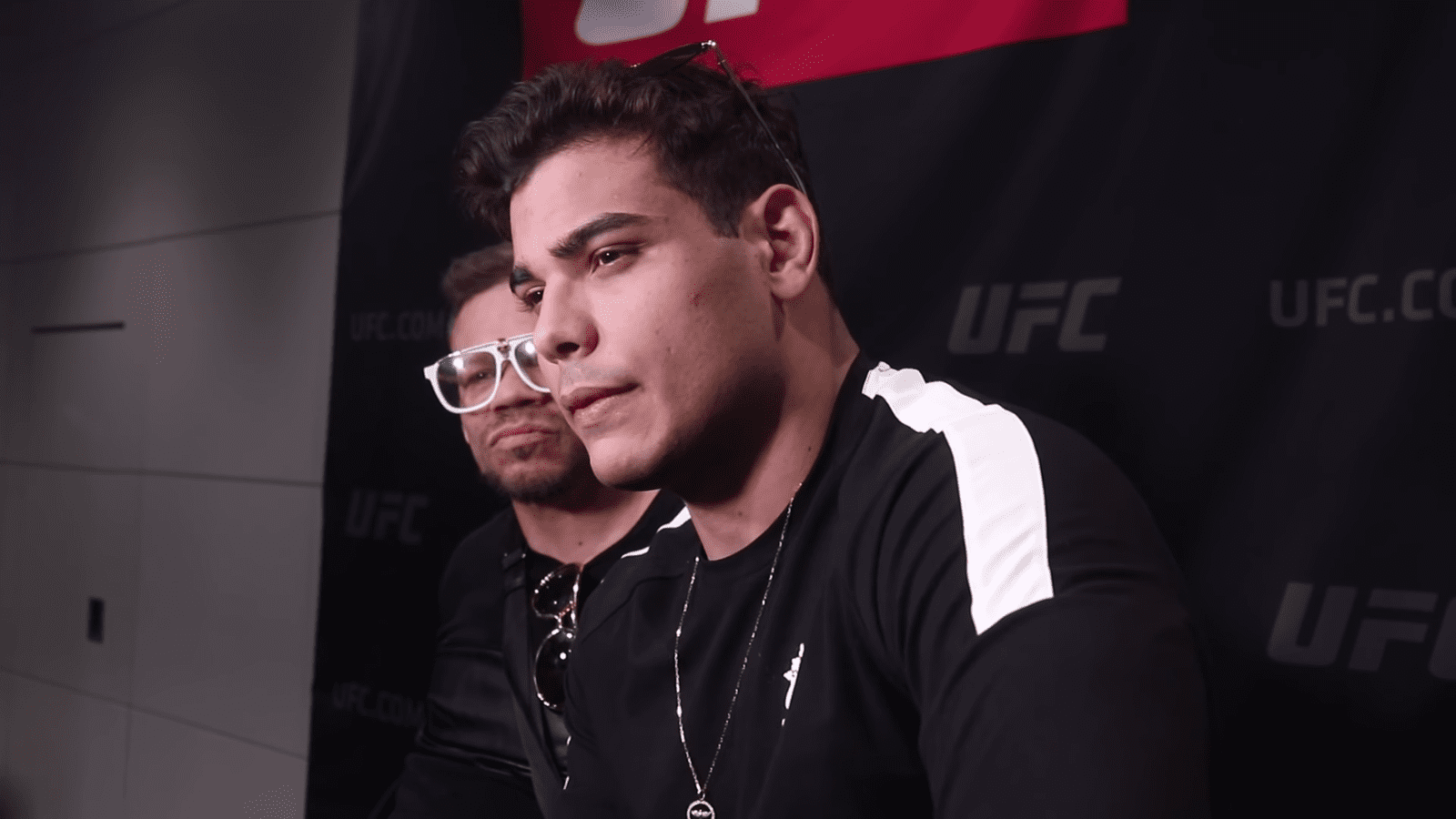 Two men in need of a win to bolster their status in the UFC's middleweight division appear keen to trade leather.
Paulo Costa and Marvin Vettori, who both lost to champion Israel Adesanya in their previous bouts, appear set for a collision course after Vettori outlined his preference to fight "drunk guy" Costa (he blamed his poor performance against Adesanya on a bottle of wine he drank on the eve of the fight) instead of previously scheduled opponent Darren Till — and it seems that Costa is more than up for the challenge after he poked fun at Vettori on social media.
I could fight this Moron if he show to fight like that. pic.twitter.com/xQnS3rcqaN

— Paulo Costa ( Borrachinha ) (@BorrachinhaMMA) June 14, 2021
"I could fight this moron if he show to fight like that," wrote Costa, referencing a UFC promotional image in which Vettori appeared to have his fight shorts on backwards.
With the potential fight between the two 185-pound sluggers now endorsed by both sides, all that remains for the UFC is to sign off on the fight — a scrap which would make sense within the context of the middleweight fold with Till set to face Derek Brunson later this year, and Adesanya most likely rematching former champion Robert Whittaker in his next fight.
The winner of the potential Costa-Vettori fight will suitably re-establish their credentials in the middleweight division  and the loser will drop down a few more rungs on the ladder — but a fight between the two power-punchers would likely be a firework-filled contest between two men with more than a lot to prove after their most recent fights.
For now though, we wait and see.
Comments
comments