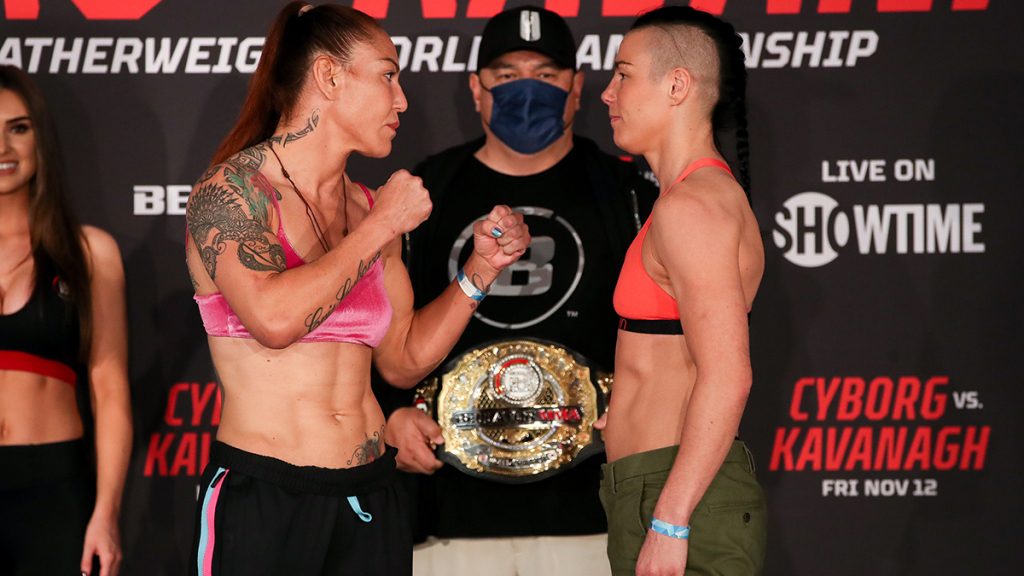 Sinead Kavanagh has been calling for this fight for years and now that it's here, she is determined to make the most of her opportunity. 
Kavanagh will take on her first-ever world title fight in Hollywood, Florida late on Friday night when she fights one of the most well-known faces in the women's fight game, Cris Cyborg — a fighter who has had almost everything her own way in a career which has seen her defeated just twice, once in her pro debut in 2005 and again in 2018 against Amanda Nunes.
Now ruling the roost in the Bellator featherweight division, Cyborg's next challenge comes in the shape of the hard-hitting Kavanagh and the Dublin-woman, formerly a training partner of a certain Katie Taylor and other boxing gold medallist in Kellie Harrington, says that she won't be over-awed by the occasion like so many of the Brazilian's KO victims.
View this post on Instagram
"I can beat her," said Kavanagh via the42. "Everything is perfect. I'm feeling strong. It's been a great week. I've seen her and I ain't afraid."
Kavanagh's strength has always been in her hands, something which she aptly displayed in an amateur boxing career which saw her claim five national titles as well as a win against the UK Olympian Natasha Jonas, who was recently defeated by Taylor in the pro ranks.
"It's amazing where I've come from and where I'm at now. I'm just proud of myself for being here and sticking at it. That alone has given me strength," she added.
"I was next in line (for this fight) and she was calling out other people. When I got the call, I was emotional because it's well overdue. I should be here. It was a rollercoaster for me. It's finally happened, it's finally here and I'm ready to get going."
And Kavanagh says that she understands how to deal with hard-hitting, aggressive opponents like Cyborg: don't walk to the cage as already defeated fighter.
"She gets too much (respect) in the cage," Kavanagh declared. "The cage is not to be giving respect, the cage is to fight, and the cage is to be leaving my soul in there and that's exactly what I'm going to do on Friday night."
Comments
comments