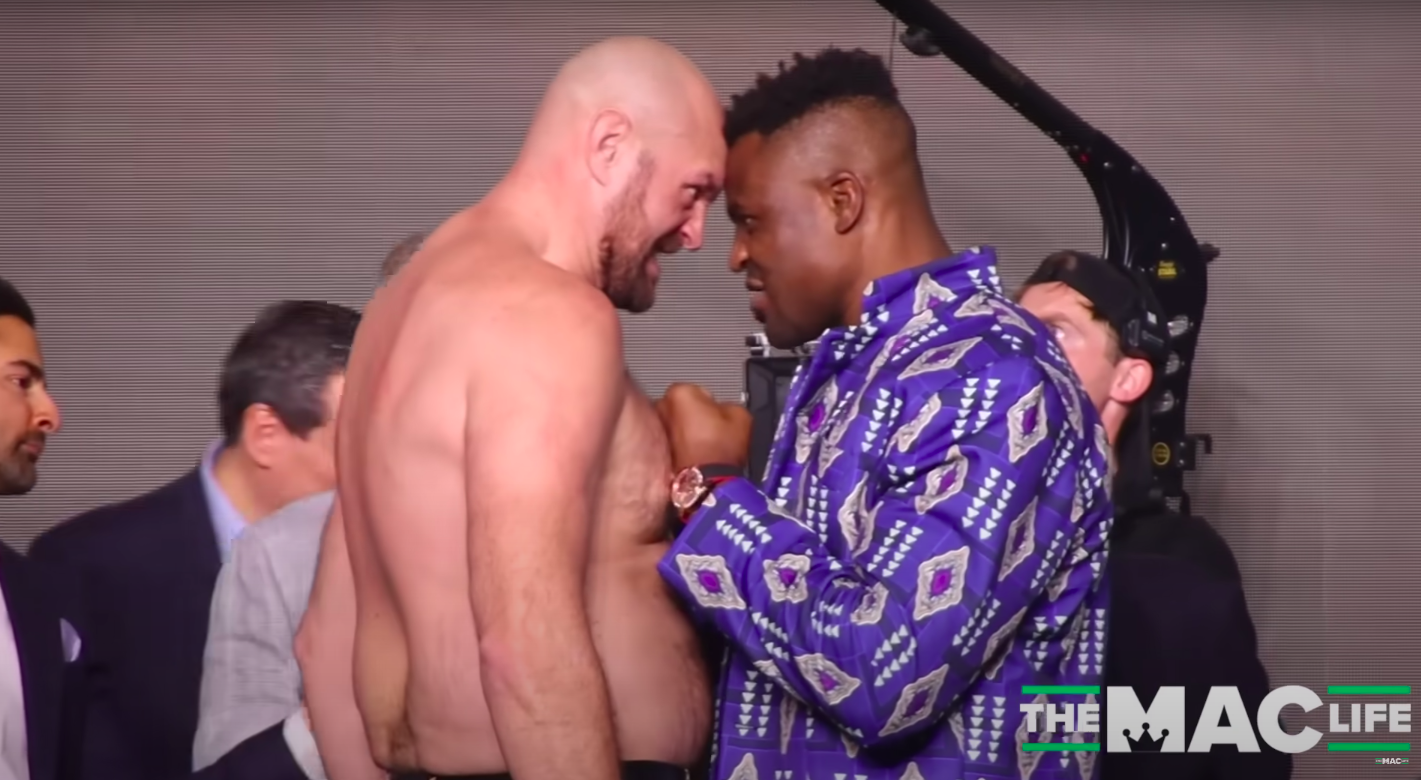 A lot was made of Francis Ngannou's prodigious punching power ahead of his Saudi Arabian boxing match with Tyson Fury last month. 
Ngannou, the former UFC heavyweight champion, showed that the talk of his concussive power wasn't overblown as he dropped Fury to canvas with a thunderous left-hook in that now infamous third round showing that maybe there is a little truth to the pre-fight talk of Ngannou hitting at about the same clip as a small family car.
But how about Fury's power? 'The Gypsy King' had announced himself in the lead-up to the fight as being the hardest puncher in boxing; a title he claims he earned by knocking out Deontay Wilder, previously considered the sport's top puncher.
And speaking to the Last Stand podcast, Ngannou agreed that Fury definitely packs a punch.
"Fury punches pretty good. I ate some of his shots — he punches very strong," Ngannou said. "And he was with 10oz gloves, because MMA fights are 4oz gloves. In boxing it's 10oz. I think, so far, he is the top [hard hitter.]"
It's hard not to say, though, that Ngannou's power was certainly more telling on the night.
"I was [feeling] pretty good," Ngannou said of his reaction to toppling Fury in that third round. "I mean, I have watched Fury many times, I have watched him take a strong hand, go down, unconscious and then come back. So I knew [I could knock him down.] I was expecting [more] because I was looking at him, his eyes were open, he looks like he was all conscious."
Comments
comments