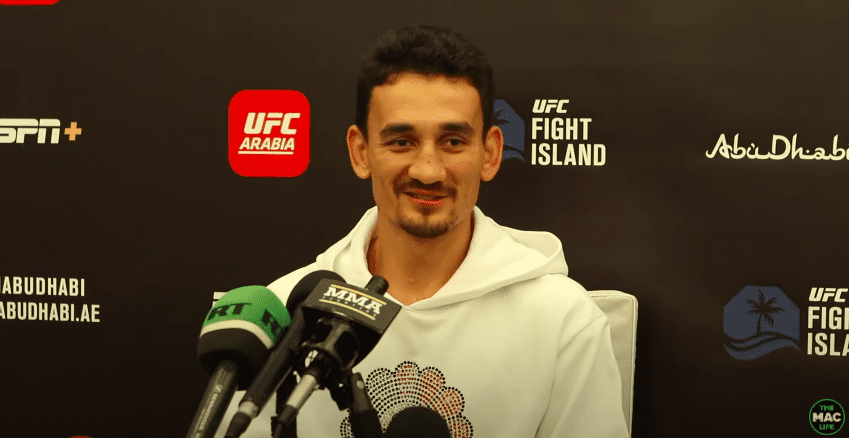 After an impressive run of 13-straight wins Max Holloway comes into this weekend's main event with Calvin Kattar on 'Fight Island' in the somewhat unfamiliar position of having lost three of his last four.
The first of those, against Dustin Poirier for the interim lightweight title a few years ago, was conclusive. The other two came first in an unsuccessful title defence against Australia's Alexander Volkanovski, and then again in the rematch — a fight which many outside observers thought was won by the Hawaiian.
"That's why the last fight, it's hard to be mad about it," Holloway explained on 'Fight Island' of his second defeat to Volkanovski. "It's hard to be mad about the last fight cause exactly what you said, 80 to 90 percent of the world thought I won the fight.
"It's not just fans. It's competitors. It's guys like Nate [Diaz], Dustin [Poirier], Justin [Gaethje], Jorge [Masvidal], people like coaches, GSP's coach [Firas Zahabi], 'Big' John McCarthy, the guy who made the rules. I ain't too mad about it."
One of the potential suggestions to the scourge of, shall we say, 'unusual' judging has been the idea of 'open scoring' — where fighters are made aware of the judges' scorecards in between rounds. Supporters of the idea say that fighters will be benefitted by knowing exactly where they stand heading into the final rounds, while detractors say that it will lead to fighters potentially stalling in the final rounds as they coast to a win on the cards.
"I know how I feel about open scoring and I heard how the boss man feels about open scoring," Holloway said. "At the end of the day, that's how they feel but that's not going to shake my stance on it. We ended up going to Kansas and watching the Invicta fights and watching how it went down and a lot of questions was answered. The way that I thought it would affect the fight negatively, it really didn't. It was cool. We'll see what happens.
"There is again, like I talk about, 'Big' John McCarthy actually runs classes for judges and stuff. I don't know what the answer is. I don't want to sound like I'm complaining but I think hopefully sooner than later they figure it out and we find out."

Comments
comments