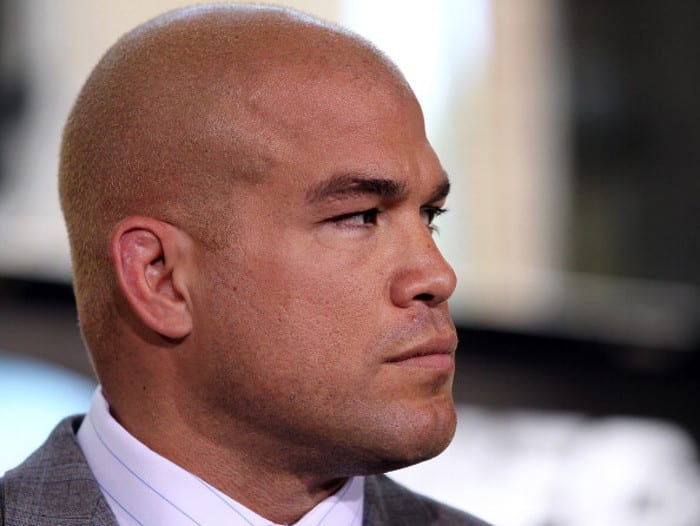 Tito Ortiz, one of the first superstars of the halcyon days of the UFC, is readying himself for another type of fight entirely after he filed paperwork with the intention of being elected to the Huntington Beach City Council in November. 
The still active mixed martial artist last fought in December where he easily defeated pro wrestler Alberto El Patron by first round submission. Prior to that he avenged his pair of defeats by knocking out an ageing Chuck Liddell and submitting (an ageing) Chael Sonnen under the Bellator banner.
The 45-year-old Ortiz is a native of the Huntington Beach Area and says that he wants to use his profile to help improve his local council.
"Being a possible candidate for city council, I can help out in a vast way of helping out the community, and not just the community, but our Police Department, and our businesses, our small businesses," Ortiz said to the LA Times. "I think it's very important because I have a lot of friends who do have small businesses here in Orange County. Their hands are tied because of COVID-19
"Running for city council, I see things either black or white," Ortiz said. "It's wrong or right. I'm on the right side. I want to do the right things for our community because the community has given so much for myself. It's about the future of my children. It's about the future of their children. It's about the future of our community, and I just want to do the right thing.
"I'm an honest man," Ortiz said. "I'm an honest, hard-working American that just wants something great for our great city of Huntington Beach. Being born and raised here, with my kids here and the community that supports me, I just want to do the right thing, so that's why I'm running for city council in Huntington Beach."
Ortiz, who is a vocal supporter of President Donald Trump and has toyed with the idea of becoming a police officer, will now await the results of the election to see if the local community has entrusted him with overseeing its improvements.
Comments
comments