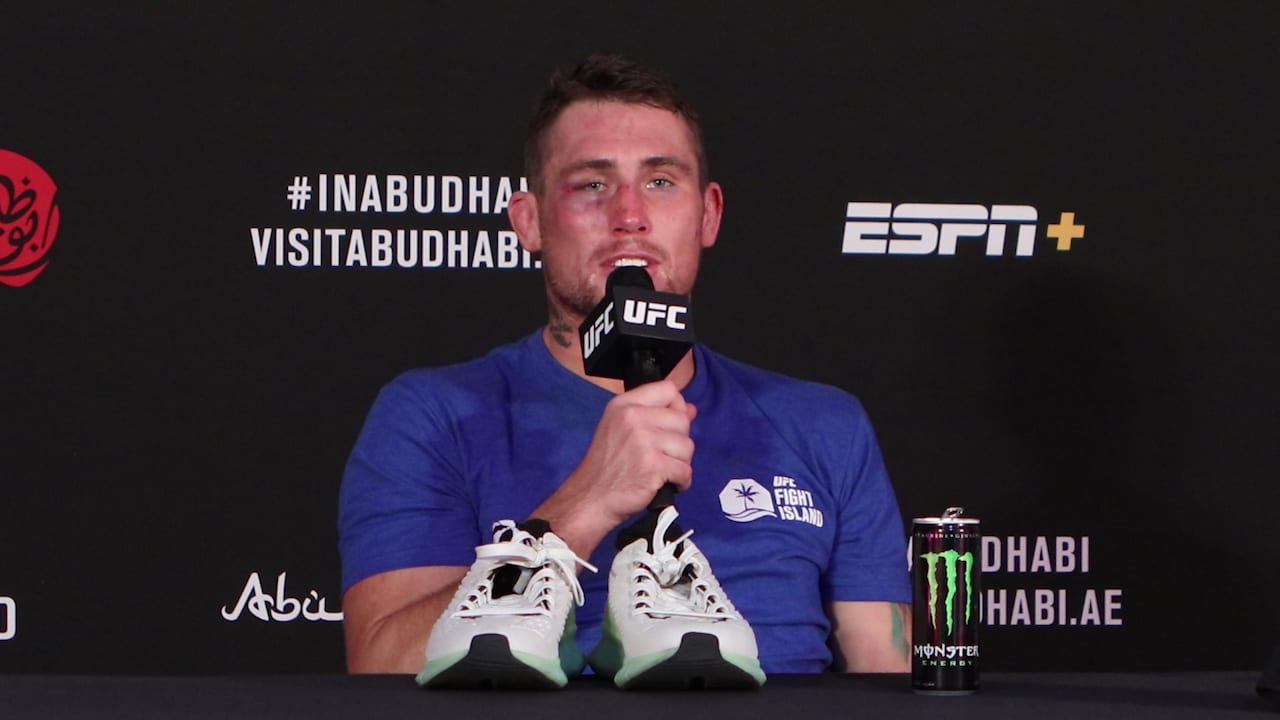 Darren Till has issued a statement on his narrow defeat to Robert Whittaker and it's every bit as defiant as he's been up to now.
The Liverpudlian lost a judges decision to Whittaker last Saturday night, although it was a tightly contested affair. Immediately after the fight, Till told the media he was proud of his effort, and despite the news he'd tore his MCL during the bout, the Scouser clearly remains in good spirits.
Taking to his social media earlier today, Till pledged to return from injury and continue his journey to world title contention.
"What a week! Just reflecting on my chess match of a fight with rob?" Till wrote. "Enjoyed the competition,
Few things I hesitated on & should of capitalised. It was a close close match as everyone said, You could of gave it 3-2 me, 3-2 rob?
"Either way is completely right I feel! The 5th round the takedowns maybe didn't count because I sprung back up each time therefore nullifying them… But I ain't crying over spilled milk.
"Rob's a terrific fighter & hats off to him, We will get it done again. As for me! I've got some time off from a certain knee from a certain someone… rob? 😂
"I told you all before this fight that I'm just getting started and I meant it… I'm going to become the world champion. I'm going to become a legend. I'm going to become a role model for young aspiring fighters everywhere & I'm gonna raw dog as much as I can 😂😂
"As soon as I'm back this year I want to fight 2-3 times as quick as I can… Thanks for the support, thanks for the hate. Thanks for everything!!
"ADELASAGNE!!! I'll see you soon boi"
–
Comments
comments