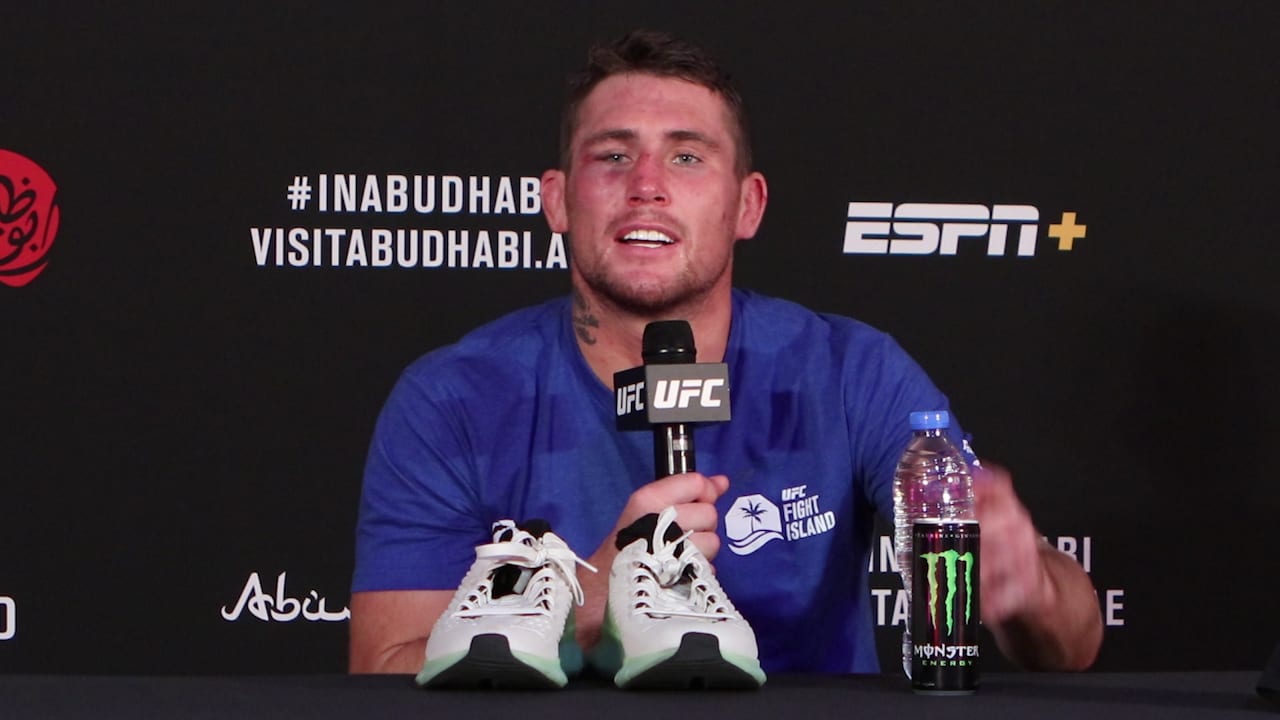 Darren Till tore his MCL during his main event fight with Robert Whittaker last Saturday night, and will be off his feet for roughly six weeks.
Till came up short to Whittaker in the final fight of the UFC's recent trip to Abu Dhabi in razor-thin judges decision after five compelling rounds. After the bout, Till revealed a stamp on his knee from Whittaker landed with such force in the second round, he felt an injury right away. Per a report from ESPN, the Liverpudlian had his MCL torn by the Australian's strike, and faces a stretch on the sidelines.
"Torn MCL, doctors are amazed he was able to stand up for the last three rounds," Till's coach Colin Heron said, speaking to ESPN. "He is in a cast for six weeks then we'll reassess, hopefully it will start to knit while immobilized."
"I don't like to sit here and I'm not the type [to make] excuses, but I have to give credit to Rob in the second round," Till said at the post-fight press conference. "He knee stomped me, like I did to Stephen Thompson … It just blew my knee, like my knee just went *poof* under me, crashed. That was it then for the whole fight. I just had to stay static and sort of just fight on it.
"I hid the pain even, I don't think he recognized. But I was still in there. I'm not trying to sit here and say, 'Oh me knee's gone,' whatever. Maybe it just stopped me bouncing a bit, but it was a real good fight. I feel like I won it. I feel like we both won the fight—I'm not saying I feel like I won it, it's just we both won. It was a clinically great match.
"Probably gonna get a little bit of surgery now. That's nothing. I want to get back in the gym. Fix that, get back in the gym, and there's million of fights out there for me, and I'm one of the top guys in this organization and I'm gonna continue to be."
Till had predicted he was facing surgery, but Heron's comments suggest the fan favourite might be back in the Octagon without going under the knife.
Comments
comments